[dropcap style="font-size:100px; color:#992211;"]E[/dropcap]vy Jane are on a path of channelled sense of originality and opulence in sound that may rival the underground scene's musical mafia.
Broken through from a collective based in Vancouver and onto NinjaTune, heavy weights are now pushing them forward. The different aspects of ear sensitivity that one must bring to the table when listening to Evy Jane are massive. Reviewing the act's first EP Sayso/Ohso for Trebuchet last year, my ear was tickled by how they scratched the surface of sexualised R&B, in a good way (for the Vancouver collective named King Deluxe). Now on NinjaTune the duo that comprise Evy Jane are pulling weight.
Nothing really surprises me with Evy Jane, they are the cake that must be eaten, but with the crème placed in one of those naughty places that only a tongue can remove. The grooves they play are tremendous.
Last time I wrote about Evy Jane, lost for metaphors, Pocahontas and zebra came to rescue a man in trapped consciousness and led the way towards the finishing line. This time I'm looking for help from them.
The drop is early and hits quickly, like lithium on a high dosage. There's no turning point for 'Closer' as the second drop comes in lightly, the track winds down slowly for few seconds, and then the chorus is re-sung by the vocally harmonious Evelyn Jane Mason. As the track drops up and down the peace and tranquillity of your surrounds are muffled into a trance-forged euphoria. 'Closer' will force you into a stifled feeling of guilt over the fact you're not rolling your knees and rocking your hips. This is especially true if you've no-one to share the cut with at this present moment in time. 'Closer' makes one feel like shacking up with the nearest person after a heavy night on the dance floor.
A drone moves over the bed space, a powerful voice portrays and crumbles the path to the Heineken on the floor, a smile draws upon my face as a tear wells in the eye. It's 'Nothing So Great'. The drop is late, it's a middle of the track jobbie, and has the desired effect on the listener, but Evy Jane aren't there just to drop the track and soon get back to the low downer beat track that started it out. 'Nothing So Great' would suggest things aren't going as planned for Evy Jane, its as though they should have hit the deck with a banging fluctuating frenzy of instruments but what has turned out is an organ grinding shyness for experimentation which has led the song down a path of less-than-unique sound.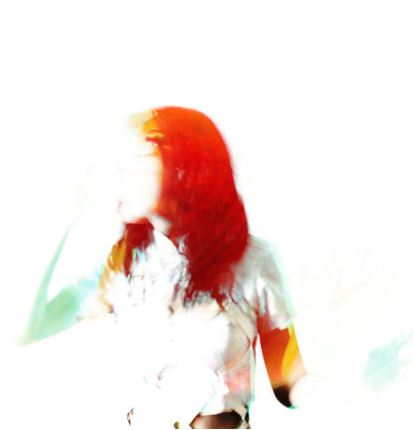 As for the lyrics and vocal harmony, Evelyn Jane Mason isn't really pushed as a vocalist during the track and is not letting go as she can. 'Nothing So Great' does, as the song title suggests, draw a shadow over Evy Jane, and one would ask, why so down?
The voice pierces the silence, I've had to pause to reflect on 'Nothing So Great', as it has brought me down so far I'm thinking of jumping into a well, and now 'Sosoft' kicks in. A bulletproof jacket might have protected me from this feeling of down-right depression but 'Sosoft' has made me drop the jacket, and now I'm being shot at. 'Sosoft' wants you to dance slow, drop low and slow like well-honed stripper off the back of a blunt of Africa's finest herb. A strong song that will drop people like flies on a Monday night lowdown (with a few friends who want to get more acquainted sat in the corner).
Brrup! Its cold in here, 'Worry Heart' drops you in it. The start to the track vibes the sound system and the air starts to move. Sweat starts to manoeuvre from my extra-baggy mohair knitted jumper, 'Worry Heart' sends some warmth to my regions. Musically, the dimmer switch is dropped a little, Worry Heart is performing the desired need, a languid groove in time with the smoke rising from my cigarette. Dance to this tune.
Out August 25th
[button link="http://www.ninjatune.net"] NinjaTune[/button]

NAP & Nico. is a writer, a painter, a poet, a illustrator and writer of a disabled squirrels children's storybook . An academic yet to set the world on fire, but who is holding a Zippo beneath the Zepplin carrying modern society's scene that will wonder why they hadn't heard of NAP & Nico before.