[dropcap style="font-size:100px; color:#992211;"]A[/dropcap] late-June foray into the white atriumed inner sanctum of Erased Tapes' new London base came with the chance to get those grubby Trebuchet mitts on the pristine edges of the label's 5th Anniversary boxset.
And very satisfying it was too. With the minimal luxe stylings that now typify the label, the collection of 7″ vinyls will be prized and primped by 500 owners, almost certainly boasting cleaner fingernails than the Trebuchet correspondent in question.
Perhaps even wearing white gloves.
---
Erased Tapes releases its 5th Anniversary box set entitled Erased Tapes Collection V, a collection of five seven-inch records carrying ten exclusive songs recorded by Erased Tapes artists in celebration of the label's fifth birthday.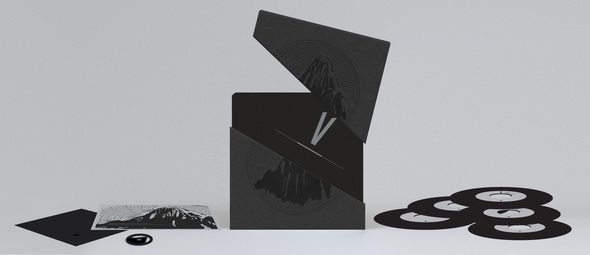 Designed by Torsten Posselt at FELD Berlin the Erased Tapes Collection V comes in a deluxe, hand-assembled outer box, emblazoned with a detailed debossing of the mountain-shaped logo. The black box opens at an angle and reveals five screen-printed inner sleeves carrying five dinged 7″ records, plus a hand-numbered sixth inner. The additional sleeve contains a mountain-shaped record centrepiece, an anti-static cleaning cloth and has a unique code imprinted on the back. The code enables its rightful owner to download a digital edition of this release from the 24th of December 2013. Until then this exclusive collection shall be enjoyed on vinyl only.
The Art of Erased Tapes Records from thevinylfactory on Vimeo.
"When you look closely at the debossing on the front of the box, you will recognise the time and pressure lines of the seismographic disc on which the original mountain was drawn back in 2007, embodying the constancy and timelessness of the music. I very much like the idea that this collection is limited to a certain amount of copies. And if you own it, you're one of only a few people out there that can give these ten exclusive songs a spin. There's something beautiful to limitation and restraint that resonates with the whole idea of Erased Tapes." – Robert Raths, label founder
image copy
Erased Tapes Collection V comes in a strictly limited edition of five hundred copies worldwide and is available from the Erased Tapes online store and selected record stores including Rough Trade, Phonica, Spillers, Boomkat, Norman and Piccadilly Records.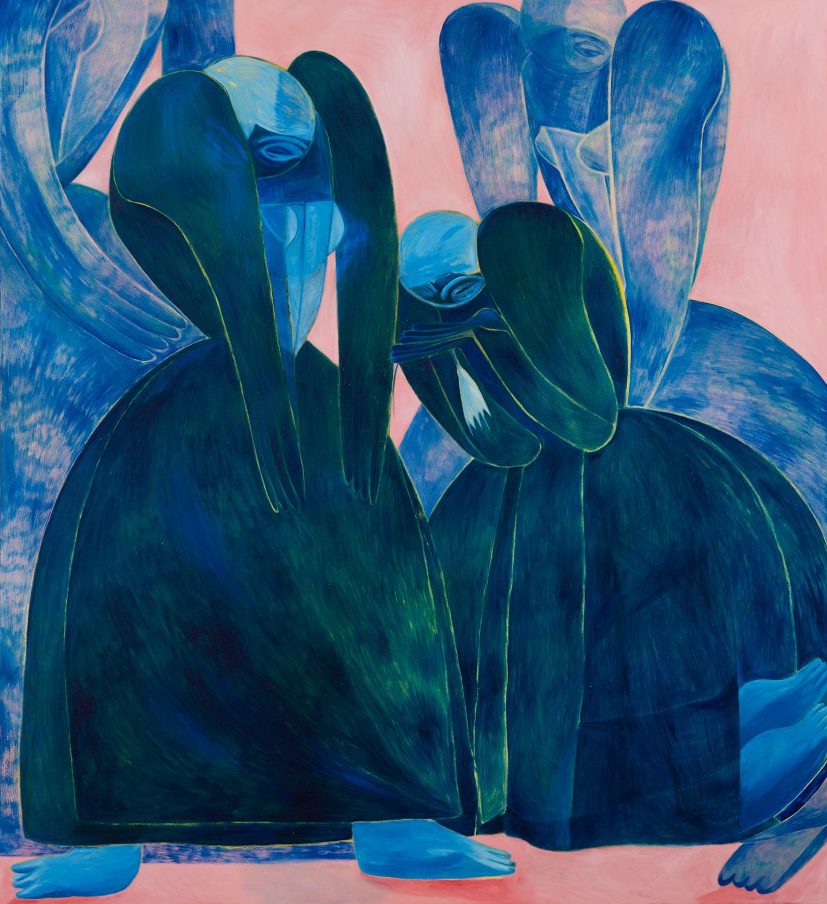 Some of the news that we find inspiring, diverting, wrong or so very right.