[dropcap style="font-size:100px;color:#992211;"]S[/dropcap]howcasing works by its fellows this weekend Digswell Arts is a charitable organisation founded by Henry Morris (1889 – 1961) the esteemed educationalist and better known as the founder of village colleges.
The Trust's history page cites many artists as having supported its activities including sculptor Henry Moore and hundreds in turn supported by the Trust throughout its history; providing space, mentoring and facilities to emerging artists.
Having begun in 1957 there have been various sites and machinations as with any such organisation. Today the Trust has two main locations where it provides studios and facilities for artists and a schedule of events for the public.
This includes The Forge in Welwyn Garden City and the Fenners building in Letchworth Garden City, 'In 2011, in an exciting development, in partnership with the Heritage Foundation, the Trust opened a new flagship studio facility in Letchworth at the Fenners Building which will bring capacity to approximately 25 artist studios'(Digswell Arts Trust).
Fellowship
Creatives are supported with: studio space, educational opportunities, professional practice training and most importantly with an engaged and passionate peer group of other practitioners working across a broad range of disciplines.
The range of practices includes: painting, printmaking, sculpture, 3d construction, ceramics, installation works, photography and much more, attesting to the enthusiasm and skill of the surrounding area.
The Fenners building also includes a recently improved gallery space which is open to the public when fellows showcase their work, providing an essential link with the local community.
Further to this fellows and alumni of the Trust provide classes on printmaking, pottery and life drawing to the general public.
Essential Patronage
As we are aware funding for the arts has suffered greatly in recent years 'England's local authorities are continuing to cut their culture budgets, with the amount allocated to culture this year 2.2% lower than last year' (Romer, 2018).
This trend means that art practice and creative projects are so much harder to maintain, often impossible for graduates of art courses and passionate makers to gain a foothold in the art world.  Against this context the support of the Trust and the opportunities it provides are all the more essential.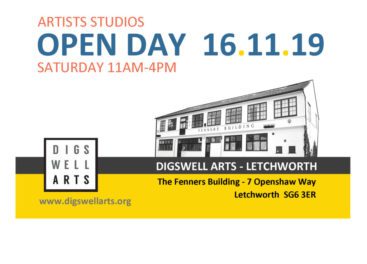 Open Studios November 16 @ 11:00 am

 – 

4:00 pm

On Saturday 16th November the doors of our Digswell Arts Studios in Letchworth will be open, and welcoming visitors in to explore the artistic lives inside the Fenners Building.

With several new artists joining us recently, the studios are bustling with creativity. You will be able to meet some of the artists, see various artistic practices and gain a unique insight into the creative worlds of the studios.

Please join us anytime between 11am and 4pm on Saturday, and enjoy exploring the artwork on show.

If you have any questions regarding accessibility at this venue or event or would like to make us aware of any access requirements that you have in advance of visiting, please email info@digswellarts.org

The Fenners building is located a five minute walk from Letchworth Station.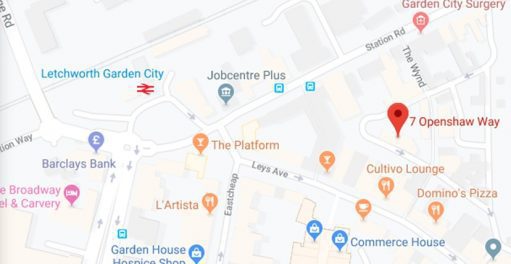 View Trebuchet's interview with current fellow Stuart Jones, Three-sided World here.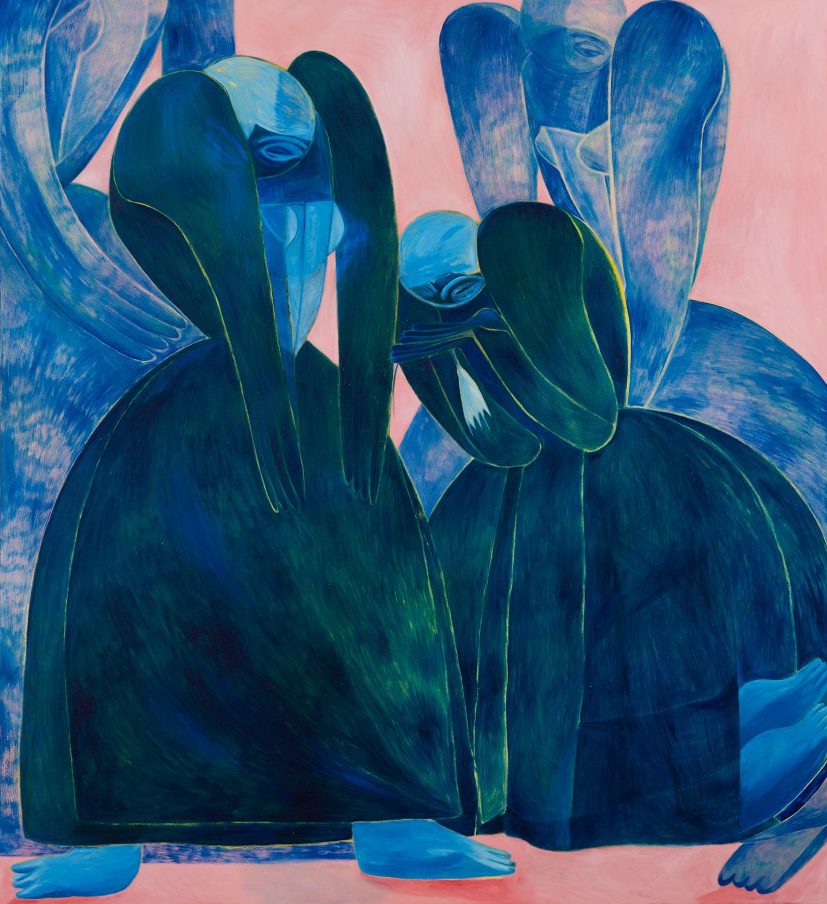 Some of the news that we find inspiring, diverting, wrong or so very right.