[dropcap style="font-size:100px;color:#992211;"]S[/dropcap]tuart Jones is an artist and educator working primarily with painting, printmaking and drawing. His works are evocative spaces often landscapes which draw on memory, a sense of place and reference to human activity.
Drawing and collaged experiments form a key role in the practice; as he records and trials processes ceaselessly. Sketchbooks are filled with observational drawings and thoughts which brings a sense of potency and immersion to his large format works typically painted in Acrylic and/or oils and spray paint.
Key Themes
The notion of alternative worlds is a recurring motif; those which are better, worse and intangible and the consequences of ignoring the material reality of our own.
Architectural space and natural landscape are key themes which are often intertwined to explore and interrogate the impact of people on the land and of the land on people. Recent developments in the practice include the use of collage and multimedia to layer surfaces and play off the palimpsest element of found surfaces and data.
'Romanticism is a constant influence on my work, especially JMW Turner, Casper David Friederich and John Martin'
The notion of landscape in art practice has undertaken an upgrade in the public consciousness as abstract genre concerns of the past have given way to notions of the self-defined via the environment and more alarming the climate crisis which gives art practices concerned with landscape the quality of a portent or Cassandra.
Trebuchet discussed this and more with Jones at his studio in the Fennors building of the Digswell Arts Trust.
Architectural & Natural Form
Q: On first looking at the practice as whole it's clear that urban environments defined by architectural form dominated the early work, I'm thinking of Manhattan 1;11; and 111, CBD 1;2 and 3 and Dystopia; while more recently these concerns have been usurped by natural features: the inclusion of broad skylines, landscape topography and forces such as volcanic eruption. Could you say something about this shift and why it occurred?
S.J: The shift occurred when I moved from London to Hertfordshire, as the subject matter in my paintings during this period became directly informed by the rural environment (as I was now surrounded by the rural environment) and ideas around the concept of 'nature', 'wilderness' and 'environment'.
'Take something and transform it so that it is not just about the topic but about you'
I also was experimenting with new ways of working including new techniques, types and size of painting surfaces and shaking up the process of making work. The volcanic influence came from a collaboration with a scientist during a project in Cambridge called Creative Reactions and research into the idea of the 'landscape in flux', climate change, volcanology and research related to this: such as man made disasters versus natural disasters.
Utopian Musing
Q: The paintings Utopia and Dystopia seem to present two possible views of man-made space; in Dystopia we seem to be looking up as with your earlier work but here the image is fractured and overcast. I wondered if there is a general falling out of love with manmade spaces? (especially since the duality of the diptych is not positive/negative, the seemingly 'good' Utopia image is ephemeral like the clouds that are intermingled with the geometric girders, not quite tangible)
S.J: Not really a 'falling out of love' but a need to escape man-made spaces and immerse myself in the rural landscape or nature, literally and within my work. Despite this, man made spaces or architectural elements always seem to creep back into my work.
I always come back to this subject matter, the man-made in nature and the tension between these two subjects. These two paintings were key pieces towards a breakthrough towards new ways of working in terms of the use of spray paint and stencils (Dystopia) and how a treat the canvas surface in this case combining sizing and priming within the same canvas ground (Utopia) so as in some areas the paint sits on top of the canvas and in others, sinks into the surface.
The Viewer Installed
Q: Looking across the work the pieces are entirely devoid of figurative elements (except one which we will come to next) although it's clear that certain Anthropocene aspects of the landscape imply human activity. This sense of emptiness where the figure is concerned is that a conscious aspect of the work?
S.J: This is a conscious decision as this enables the viewer to become the missing human presence but as you say there is an implied human activity due to the man-made elements that are present. The spaces within my work represent an escape from society into a new or different world that questions the concept of reality.
Q: Given the last question, I'd like to know more about the only vaguely figurative element in Heterotopia, it may be my own projection this appears like an almost surrealist (I'm thinking Ernst) like fossilised figure next to an old car door. These elements give the painting the feeling of a post apocalyptic allegory, although the title makes me less certain?
S.J: It's an interesting take on this painting as I have always been intrigued by Ernst's landscapes and his 'grattage' paint technique. This painting was a departure in terms of my usual process, as I worked on wooden board rather than canvas and I have used a lot of texture within it, such as impasto paint stroke and textures from collaged paper within the painted surface, not dissimilar to the texture of Ernst's paintings.
The 'fossilised figure' as you interpret it or skeletal form symbolises me I think, a kind of self portrait, I am becoming part of the landscape or nature in the painted landscape or nature is consuming or absorbing me. At this time I was reading about the Anthropocene and this informed this painting, how we as a species are effecting the environment we inhabit. The car door like form or shape is there for both a pictorial/ compositional reasons and to hint at a post apocalyptic allegory.
Science & Nature
Q: I know some of your most ambitious pieces have featured collaboration with scientists; could you talk about how that came about and what their contribution was to the relevant works?
S.J: This was part of an event known as 'Pint of science' I was one of the first artists to take part in a project called Creative Reactions in Cambridge, in which artists are paired with scientists and produce a creative reaction to their research.
I took part in this annual event over three years and had access to research and scientists related to Earth and Environmental science from river flooding in Taipei, to volcanic activity in Antarctica and seismic activity in the Makran region. This was a rich source of ideas and subject matter and a rare opportunity to collaborate with scientists that dramatically changed my practice and sent me off in different directions.
Historical Influences
Q: I'm curious to know your relationship to the landscape tradition, your influences and thoughts on classic themes such as the 'Romantic', 'the picturesque' or 'sublime'; I don't expect an answer to all that but I'm thinking that a practice like this must see its self at least partly through this language?
S.J: Romanticism is a constant influence on my work, especially JMW Turner, Casper David Friederich and John Martin. It is their take on the sublime that interests me and the radical approach to painting and the landscape in Turners later work.
More contemporary influences are painters such as John Virtue and Anselm Kiefer and their take on the landscape, Julie Mehretu and Mark Bradford and their approach to painting and the city, also Frank Bowling. All these artists interest me in terms of process and techniques but also how they fit into the landscape tradition and ideas around 'place'.
Q: The themes of cultural overhaul and disaster quietly lurk in pieces sometimes in titles Utopia, Dystopia, Hetrotopia and sometimes more overtly in expressive volcanic eruption; Is there an environmentalist position being taken in the works?
S.J: I'm not really taking a position as such but inviting people to question things. Whether that is the environmental crisis or natural disasters and other political issues. My work is informed by the natural and man-made environment and how we interact and engage with this, things that are going on in the world and how that is filtered through me.
Although my work is influenced by these things I am not trying to lecture or dictate how people should think or live. Daniel Richter the contemporary German painter says not to lecture through your paintings but "take something that has a human effect on you, that you don't know how to describe. Take something and transform it so that it is not just about the topic but about you"
Engaging The Public
Q: At Trebuchet we have often examined the role of the curator or institution and I'd be interested to know your experience of working with others in the art industry?
S.J: I have collaborated with other artists in terms of group shows and pop up exhibitions in terms of curating exhibitions and also liaised with curators of group shows during the Creative Reactions events and more recent London exhibitions. Also as part of my role as a fellow at Digswell Arts we have organised numerous public/community events including open studios, events and workshops.
Q: You are very active in showing work and I wonder if you could talk about some of your recent experiences, whats worked? and what kind of things are coming up?
SJ: I had a successful group show last year in Whitechapel, London at Gallery 46 called the 'Salamander devours its tail twice' an international group exhibition, curated by Ashley Middleton, featuring a large scale painting of mine with other works from emerging and established artists. The exhibition included sculpture, installation, performance, video, photography, painting, and print.
The title was inspired by a passage in Fahrenheit 451. This experience of working with a curator and group of international artists I had not met before was really useful in terms of the diversity of the work the other artists were producing and how the gallery space was used. I have also recently taken part in the Manchester Art Fair and the London Art rooms art fair earlier this year.
These have been interesting experiences in terms of meeting international clients and collectors and artists taking part in these events. I am also represented online by Saatchi Art and this has enabled my work to be seen and sold to American collectors.
________________________________________
Stuart Jones is a fellow of the Digswell Arts and enjoys the patronage of the Trust, his studio in the Fenners building, Letchworth is frequently open to the public and he shows work both locally and nationally.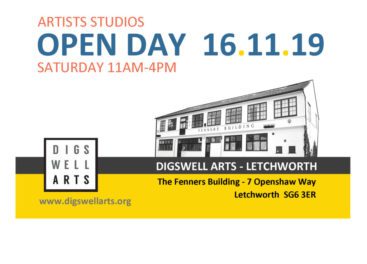 Paintings can be seen on the artists website and social media and Jones lists and sells work on Saatchi online.
Stuart Jones has a painting in the
Nou Wave Gallery's
open exhibition Open to the public from the 15 November with an opening event from 6pm to 9pm. The exhibition will run from the 15 of November until the 21 of November and it will be open for visitors from 11am to 6pm.
Nou Wave Gallery
100 Clements Road
Block F
The Old Biscuit Factory
Floor 2 Studio 48
SE16 4DG
London
UK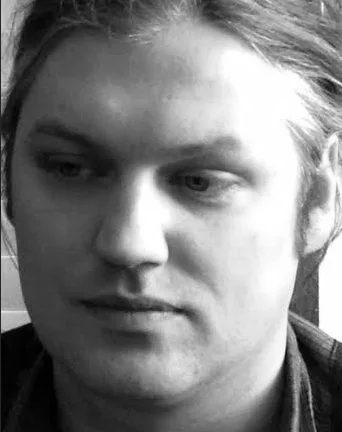 Michael Eden is an artist and researcher working in London and the south east, his artistic practice is concentrated on painting and he divides his time between this and lecturing in art history and contextual studies.