[dropcap style="font-size:100px;color:#992211;"]U[/dropcap]
K sculptor Antony Gormley is moving ahead with an ambitious installation located on the coast of Brittany, northern France. Gormley wants to site a series of iron sculptures along the shoreline and out to sea in Barnenez, with some works due to be installed on an archipelago of small islands.
"The [French] minister for national monuments and I are meeting next week," Gormley told The Art Newspaper. "There is a long way to go. There is an enormous amount of work to be done on marine positions. Five of the islands are bird sanctuaries so there are serious and relevant questions to be asked [about the project]." Asked if the sculptures are meant to unite Europe pre-Brexit, he said: "The lies we've been told will not stop the fact that France is our closest neighbour."
Gormley was speaking at the launch of Field for the British Isles at the Firstsite gallery in Colchester (until 8 March 2020). The installation of 40,000 miniature terracotta figures, part of the Arts Council Collection, was handmade in 1993 and has been shown in various configurations in locations ranging from a church to a 15th-century barn. Gormley says that the work succeeds because of its elemental aspect. "Here we are made the subject of the art's gaze. It is a field of touch that has been made permanent through fire, the touch of the earth. What kind of world are we making out of what we have inherited?"
Gormley says that the installation of clay figures takes on extra resonance in light of the next impending Brexit deadline of 31 January. "The issue of how we'll achieve social justice in a time when money and goods are allowed absolute free passage globally and yet somehow people are not… we have a resurgence of fanatic magical thinking in terms of religious fundamentalism, at the same time as we have a fanatic return to nationalism. Brexit is a disaster for this country, it's a disease for which nobody seems to have the cure."
The artist's exhibition at the Royal Academy of Arts in London closes 3 December.
Source: The Art Newspaper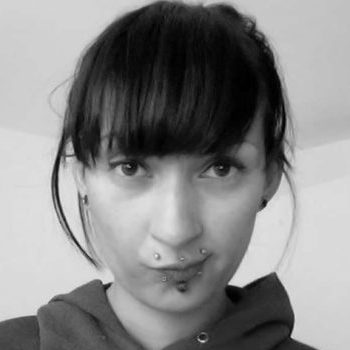 Naila Scargill is the publisher and editor of horror journal Exquisite Terror. Holding a broad editorial background, she has worked with an eclectic variety of content, ranging from film and the counterculture, to political news and finance.