[dropcap style="font-size:100px; color:#992211;"]C[/dropcap]laiming that he was always "interested in space", American artist Dale Chihuly has enthusiastically adorned the entire interior of the Halcyon Gallery on New Bond Street with his large hand-blown glass sculptures.
These works and installations are collectively titled Beyond The Object, which seems appropriate for Chihuly's attention to space and architecture surrounding his artworks. From the street, the objects glint in enticingly strong colours, and once inside, they completely absorb you.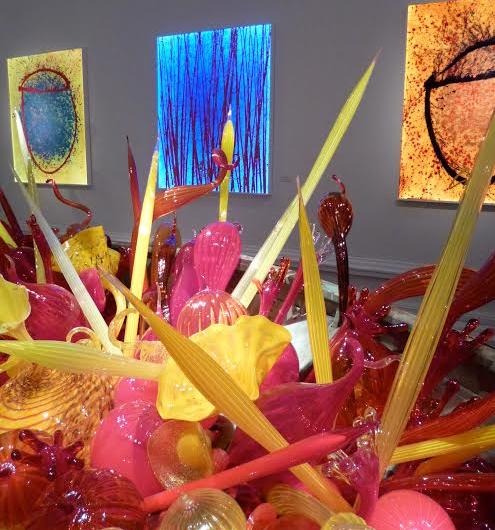 The vibrant glass sculptures cover – and at times seem to crawl over – the walls, floors and windows in fantastical displays of colour, energy and light. Each is reminiscent of sea creatures: limpets, shells, jellyfish, seaweed, or anemones. Yet they also take on abstract shapes, stimulating one's imagination and engagement with form over detail.
The shadows cast by the three-dimensional objects are definitely important for each sculpture and they work in a number of ways, extending the spaces of the sculpture, highlighting and complementing the glass colours and magnifying details on the sculptures' surfaces. The shadows also challenge assumptions that glass sculptures are inherently static objects, because, of course, the shadows change and move throughout the day.
Chihuly's paintings however, are significantly underwhelming in comparison to his quasi-kinetic glass sculptures. As may be expected, they are colourful too with bold outlines and splatters of paint, although curiously for an artist who also makes sculpture and seems to think in 3D, they lack any sense of depth. They only grab your attention for an instant.
Consequently, the paintings seem to complement the sculptures as mere background decoration, which is both disappointing and intriguing, considering this relationship is traditionally reversed in the dominant histories of sculpture and painting.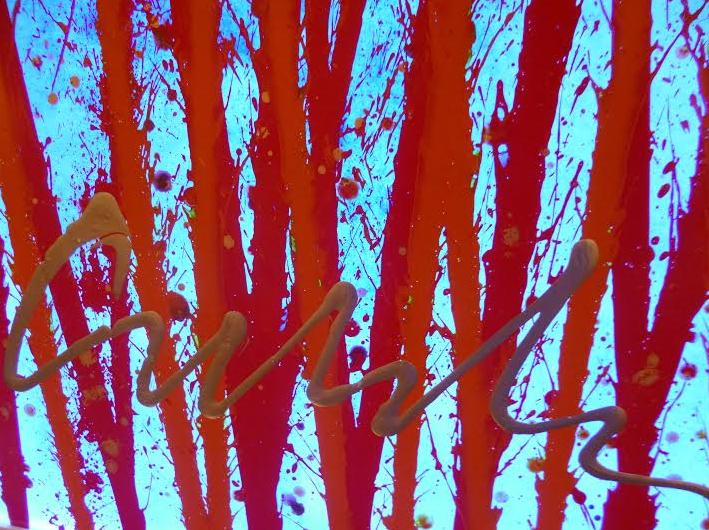 Nevertheless, there are exceptions. On the gallery's upper floor the series of backlit paintings radiate colour and light with changing intensities. The backlighting can be adjusted in terms of its strength, and the speed at which this alters. This idea that paintings can evolve and respond to the viewer is endearing, adding to the magical impressions of the exhibition as a whole, and appropriate for contemporary art where we are experiencing an increasing amount of artworks as installations.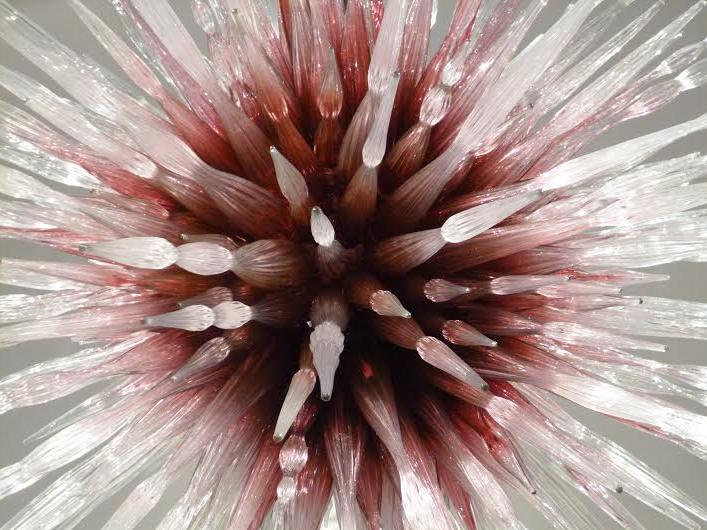 It must have been a challenge to move and curate these glass sculptures; and maybe this is one of the reasons that an all glass exhibition is relatively rare. Chihuly's show is not to be missed; it is not just the technicalities of the making process, the variety of the sculpture, or the brave and creative curatorial decisions that inspire, but the celebration of colour and uplifting energy that can be felt – almost ironically – from such heavy and delicate works.
Beyond The Object is open until 21 June.
[button link="http://www.halcyongallery.com/" newwindow="yes"] Halcyon Gallery[/button]

Helen is an independent art critic and curator with an MA in The History of Art from UCL. Her research interests include nineteenth-century French art and ephemeral objects, Rodin's sculpture and his developments in photography, and contemporary studio craft. She also keeps a blog – helencobby.wordpress.com and a Twitter account: @HelenCobby