According to mental health charity Mind, 9 in 10 young people have said that loneliness has made their mental health worse during the pandemic and one in five adults did not seek support because they didn't believe their problem was serious enough. 
Open until 24th December in Bishops Square, Spitalfields, The Feelings Library is a free-to-enter pop-up installation conceived by architectural practice CAUKIN Studio in collaboration with SKIP Gallery and therapists at Self Space with the aim of offering Londoners space to relax and offload their worries in a soothing creative environment.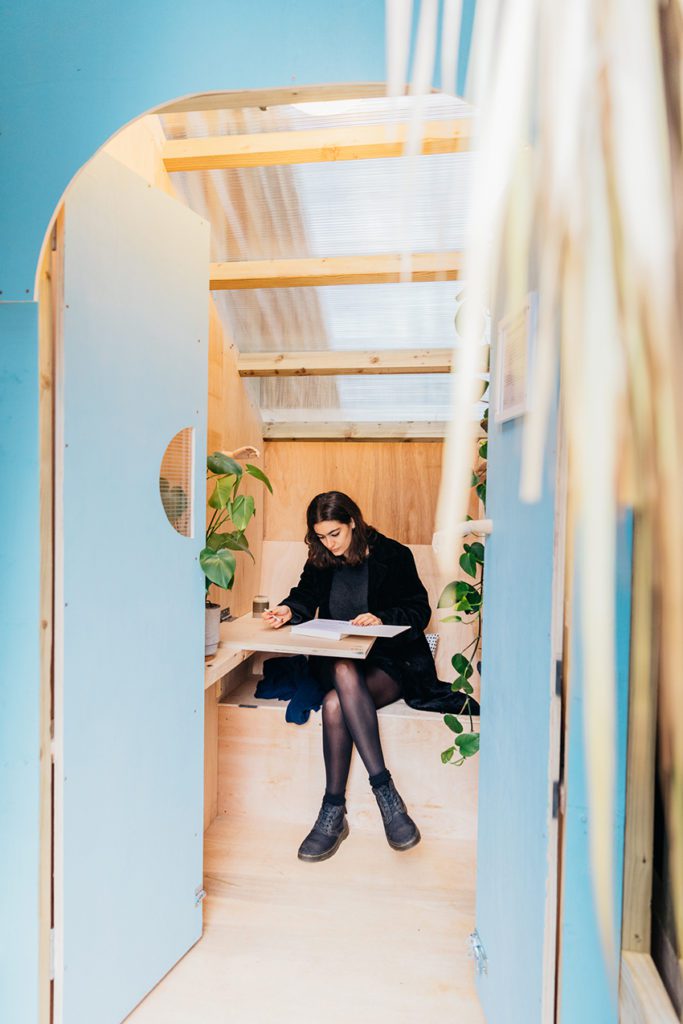 While the name is, perhaps, a tad on the nose, the structure itself is considered and playful. Taking the form of a thatched straw hut housed in an industrial yellow skip, the simplicity and make-shift nature of the structure deliberately contrasts the hard, sleek surfaces of the surrounding office blocks while the wooden-clad interior is cosy and contained, with space to sit and contemplate. A curated selection of books containing journal prompts written by a therapist invite visitors to share their thoughts and read other people's stories, fostering a quiet sense of togetherness.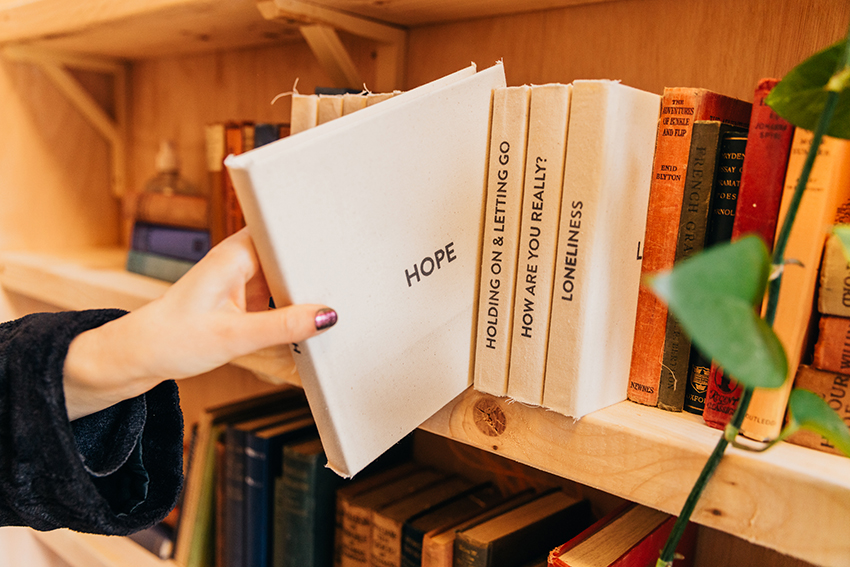 There's also a sustainable element to the design. After the installation ends, the timber, screws and bolts will be taken out and reused while the natural grass thatch roof will be composted. CAUKIN intends to take the materials to Harris Academy school in South London where they hold workshops with the students and a new structure will be created. 
'The Feelings Library' is open daily from 9am to 6pm until 24th December 2021 at Bishops Square, Spitalfields, Market St, London, E1 6AA. Find out more: feelingslibrary.com
All images by Aron Klein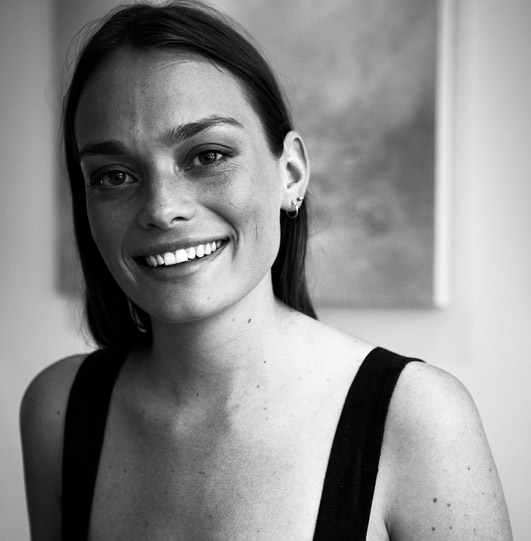 Millie Walton is a London-based art writer and editor. She has contributed a broad range of arts and culture features and interviews to numerous international publications, and collaborated with artists and galleries globally. She also writes fiction and poetry.