As a veteran crazy golfer I approached the Selfridges course with low expectations.

How could a 'pop up' on a department store roof offer the nightmare experience provided by an enormous day-glo basement in downtown Portland, or the subtle trickery of an elegant bamboo water garden in La Hoya? I was pleasantly surprised. Both the store and the entertainingly named course designers Bombas and Parr have put so much effort into creating a unique experience that only a churl could complain.
The 'spur of the moment' brunette and I turned up without having booked on-line. We were greeted by a smartly dressed young woman on the ground floor then whisked to the skies in a reserved express lift, where a blonde in a yellow and black tartan took our money (£6 per person) and in return gave us clubs, brightly coloured golf balls, a gold pencil and a small pink booklet. This handsome item contained rules, scorecard, and useful information about the cake inspired project. Making good use of aroma trigger memory technique, the ink of each souvenir booklet has been impregnated with microencapsulated bakewell tart aroma by Taste Tech.
microencapsulated bakewell tart aroma
There were 9 holes of varying difficulty inspired by culinary genius Antonin Carème, who claimed that architecture's main branch was confectionary. B and P have translated this surreal ethic into large pastel cakelike sculptures of Big Ben, Tower Bridge (with water hazard) and other famous London landmarks. For those, like me, who thrive on novel challenges they have even managed to incorporate hydraulics into the design occasionally requiring a precision weighted drive for success. Wire netting overhead prevented Oxford street shoppers from being brained by falling golf balls.
The small but highly amusing course provides fun for all the family but, on our visit, most of the players were women in their twenties. The three ladies in front saw it mainly as a photo opportunity and dawdled along posing and laughing, treating the golf itself as an irrelevance. This annoyed and irritated the four man-style girls behind us who were determinedly competitive and impatient. In crazy golf terms the former showed better manners than the latter, although neither party showed any inclination to banter freely with other competitors thus depriving themselves, and us, the fullness of the experience.
Even the toilet facilities were splendid, decorated with painted bunnies and a riot of fresh summer flowers. The rooftop café was expensive, but I guess you pay for the view. Both Selfridges and Bompas/Parr will thrive in this recession. Now that money is tight, if you want people to part with it, you had better give them a show.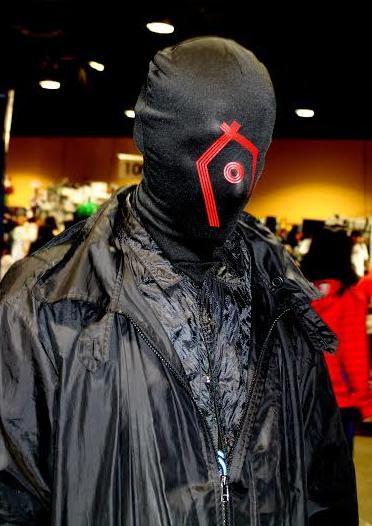 Having completed principal photography on phase one of the Sharks revival SWP is now preparing to edit the One Last Thrill feature documentary. Sharks themselves are 'dropping a big one' by releasing a double album Dark Beatles/White Temptations in April 2018.
In his spare time the author kayaks the muddy river Ouse and walks the South Downs which gently enfold his home town of Lewes.