[dropcap style="font-size:100px;color:#992211;"]T[/dropcap]
he Fondation CHU Teh-Chun, a body dedicated to ensuring the legacy of the revered French-
Chinese Master artist CHU Teh-Chun, officially launched in Geneva, Switzerland, on 19 November.
CHU Teh-Chun, who died in 2014 aged 93, was celebrated for integrating traditional Chinese painting techniques with Western abstract art. A hugely influential figure, he produced more than 2,500 oil paintings and participated in close to 450 exhibitions in over 24 countries,156 of them solo presentations. His work features in many important private and public collections, amongst them the Museum of Modern Art in Paris and the Museum of Modern Art in Beijing.
The Fondation's first event is a major exhibition at the National Museum of China, Beijing, in April 2020. This will mark the centenary of the artist's birth and be the first iteration in a tour that will travel to Asia, the Middle East, Europe and the United States.
The exhibition will be divided into four parts, retracing the major stages of CHU Teh-Chun's life, and offering the most comprehensive survey of the artist's oeuvre to date. Comprised of more than 200 works — some never seen in public before — from the 1950s to the 2000s, it includes oil paintings, calligraphy, gouaches, ceramics and wash works. Additionally, it will include personal papers and photographs drawn from CHU Teh-Chun's archive, as well as a specially commissioned film documenting his life and work.
While the Fondation will take responsibility for the scenography, highlighting recurring themes in CHU Teh-Chun's work, namely nature, poetry and music, the exhibition is being jointly curated by the National Museum, which with 8.6m visitors in 2018 is the second most visited museum in the world.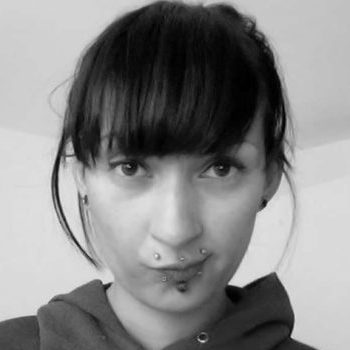 Naila Scargill is the publisher and editor of horror journal Exquisite Terror. Holding a broad editorial background, she has worked with an eclectic variety of content, ranging from film and the counterculture, to political news and finance.