[dropcap style="font-size:100px; color:#992211;"]B[/dropcap]older is a collaboration between two respected electronic producers best known for their ground-breaking work in the late 1990s.
A key figure in the 1990s Vienna electronica boom, Peter Votava , best known as Pure (and also for his conceptual gabber project Ilsa Gold) is joined by Martin Maischein, best-known for his ground-breaking releases as Goner and Heinrich at Hart on the Frankfurt label Position Chrome.
Their backgrounds might lead you to expect a full-on sonic assault, but while there's no questioning the hostility of the sonic environment they create here, it suggests a desolate aftermath more than the fury of battle.
What unfolds is a lumbering and hard-to-classify beast that builds on the artists' strengths and evades the traps of complacency. It's clear from the start that Bolder is meant to be a challenge but it's one that's laid down slowly and precisely, leaving little space for sentiment in its exploration of "the hope and paranoia of today's climate."
The cheerfully-titled and (in view of the Balkan floods) horribly apt 'Sinking Cities' is a coldly futuristic and evocative track. Intially marked out by a simple metallic impact echoing in a void, it's enhanced by slow, brittle tribal percussion and ominously rippling bass.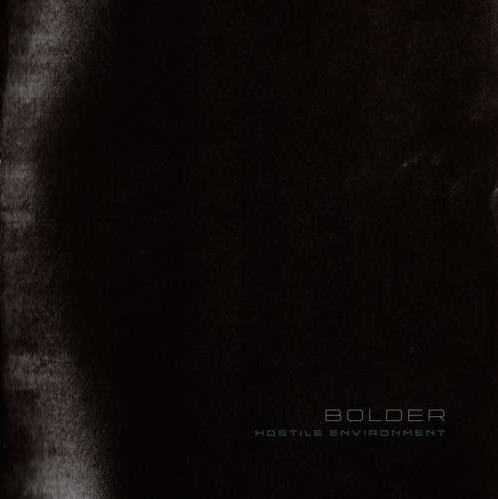 This is music that takes its time in which new layers accrue very gracefully. 'Morbid Funk Ride' opens with digital static and ice-cold stabs. As it develops, veteran listeners will hear frozen traces of the old Heinrich at Hart sound coming through in the squelchy and abrasive bassline, filled out by morbid, minor-key tones.
Following this, the slightly-less-abrasively-titled 'Deep Cuts' swerves radically into a kind of Alpine industrial dub centred on what sounds like an accordion sample, and makes it slightly reminiscent of the more romantic tracks by The Young Gods . Initially almost picturesque and surprisingly sweet, it can't keep the darkness at bay indefinitely. The chords gradually stretch and decay and it becomes much more troubling over time, bringing it back into line with the predominant mood of the other tracks.
'Extraterrestrial Deactivity' creeps in very slowly, organising itself around a low pulse and chilling details. It's marked out by slithering, ominous sequences twist that through the mix. This is intricate and fairly desolate late-night music without much comfort to offer.
Yet 'Residuality' is even more ominous (but also dramatic) – a slow and very uneasy blend of thick, vibrational, bass pressure and dis-eased drones. At times the fog clears, only to make way for harsh textures that ripple through the mix. The grim finale is 'Passive Aggressive'. This is the most linear and beat-driven track, but nobody should make the mistake of mistaking some kind of cathartic resolution. The almost sadistically slowed Position Chrome-style percussive onslaught suggest the end titles of a dystopian film.
This is a really impressive ending to the set, but while it may be more energised, the hostility and dread that it manifests is unrelenting.
Without the euphoric noise or hyper-kinetic beats that marked out Position Chrome's dystopian euphoria there's no catharsis and no release, only an extended crawl through the wreckage of whatever personal or collective catastrophes lay behind or ahead of the artists and the listeners.
Bolder: Hostile Environment
Label: Editions Mego 185
Format:Vinyl, LP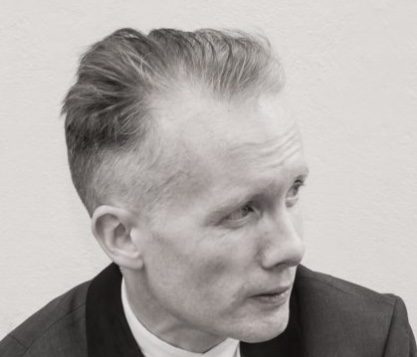 From Speak and Spell to Laibach.