[dropcap style="font-size:100px; color:#992211;"]O[/dropcap]ne for this week's diary children, Kid Congo Powers and The Pink Monkey Birds are playing a one off London show this Thursday at The Rhythm Factory, E1.
If you've not yet had the opportunity to see Kid play live I strongly suggest you remedy this by grabbing tickets as soon as you possibly can, it's sure to sell out and if you miss it then you will be sad, possibly cry and self harm.
Let's not bore you with the incredible pedigree of the man or the musical excellence of the band. Just go get sweaty.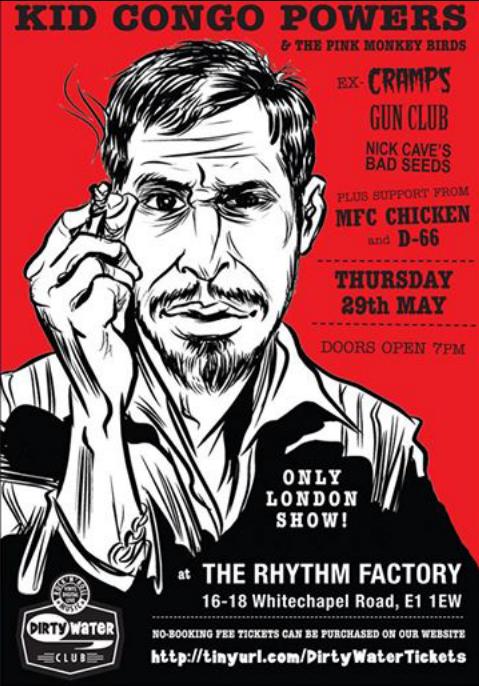 28/05/14 UK Nottingham The Chameleon
29/05/14 UK London Rhythm Factory w/ MFC Chicken, Bone
30/05/14 France Paris Born Bad Festival @ La Machine du Moulin Rouge w/ Shannon & The Clams, DJ Jonathan Toubin
31/05/14 France Bourges Cosmic Trip Festival w/ Fleshtones, Shannon & The Clams, Bob Log III etc..
JUNE
1/06/14 France Puymirol Kessaco
2/06/14 France Melles Cafe du Boulevard
3/06/14 France Bordeaux Festival Relache w/ Chain and The Gang
4/06/14 France Rennes/ Le Harve Mondo Bizarro
5/06/14 Netherlands Amsterdam Winston
6/06/14 Netherlands Vlissingen De Piek
7/06/14 France Notre Dame des Baumes West Side Festival
8/06/14 Spain TBA
9/06/14 Spain Barcelona TBA
10/06/14 Spain Valencia TBA
11/06/14 Spain Madrid TBA
12/06/14 Spain Orense TBA
13/06/14 Spain Leon TBA
14/06/14 Spain Andoain Andoain Festival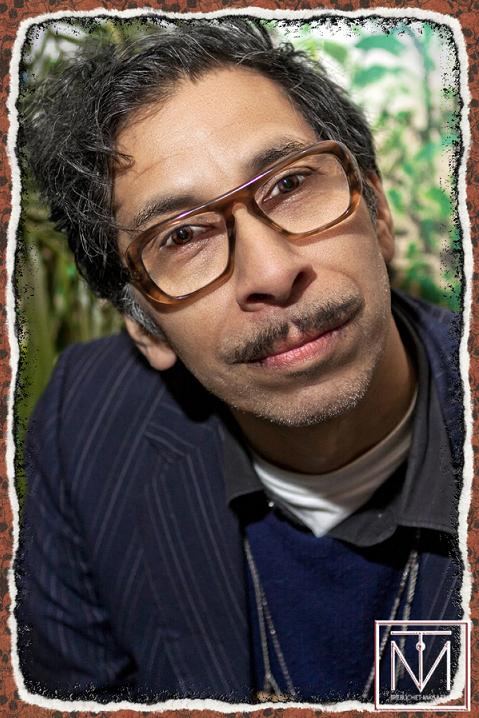 Photo by Carl Byron Batson. Not to be reproduced without prior permission.

Photographer, published poet, former party animal, body builder, grave robber
to the stars and renowned chainsaw juggler, Carl can often be spotted on his
Harley Davidson pretending to be in Terminator 2. He is also frequently seen in
the press pits of old London town, camera in hand, avoiding being hit by bottles
of wee and crippling his opposition with secret Kung Fu moves.