[dropcap style="font-size:100px; color:#992211;"]R[/dropcap]eleased in English on the 25th anniversary of the fall of the Berlin Wall, Der Klang Der Familie is an extensive oral history of the birth of Berlin techno
and importantly, of the major role played by DJs, producers and party goers from the former East Germany, who latched on to the futuristic and utopian aspects of techno and built the scene with idealistic zeal in partnership with their Western counterparts.
The book covers the many sometimes contradictory faces of the 1990s scene in Berlin, from Love Parade idealism to Bunker club nihilism and tells the story from numerous perspectives. It is a rich document of a remarkable period in the life of the city.
Codex Europa spoke to the authors Felix Denk and Sven Von Thulen about the book and the future of the scene in Berlin.
What are your own backgrounds and involvements with the scene? Are you both Berliners?
Felix: I am a journalist. I was born in Munich in southern Germany. After school I moved to Berlin. That was in 1994. To me it was completely crazy back then. Everywhere [there were] parties in strange places like panzer chambers and subterranean toilets. I never left.
Sven: I am a journalist, dj and producer. I am from the north of Germany and moved to Berlin in the mid 1990s, not so much because of its club scene, but because it felt like a big social experiment to me and I loved that Berlin had the anonymity of a big city and the pulse of a small city.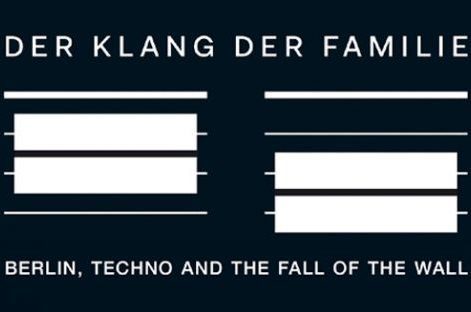 Where did the idea first come from?
Sven: The initial idea came when Tresor had to close at its original location in April of 2005. The closing party went on for a a whole week if I remember correctly and at some point (the last night/day) the police had to close the street because there were so many people trying to get in and dance at Tresor for the last time. In the beginning the idea was based primarily on Tresor and its connection to Detroit's scene. We then realized that it would be a far better idea to portray Berlin's emergent techno scene as a whole. From there it took a few years to find a publisher.
How long did it take to gather the material and prepare the book?
Felix: All in all we were working on it for about fifteen months full-time. The longer part was doing the interviews and transcribing them. Putting together the material took us about four months. It was great fun, but also a lot of work. After a while you have so much information that you get easily confused.
The early part of the book is almost a popular history of subculture in East Germany – was it important to you to emphasise the role of protagonists from the DDR?
Felix: Yes, definitively. DDR youth culture is a highly fascinating topic. And the story of techno in Germany would be something completely different without the kids from the east. They brought the madness and the energy. Plus: in East Germany there were all the exciting locations in old abandoned buildings. If you look at today's techno scene there are many key players who were born in East Germany: Modeselektor, Paul Kalkbrenner, Marcel Dettmann.
Many Berghain-DJs were born in the DDR. Also the scene in Leipzig is very vital. Or in Jena.
For me, one of the most valuable aspects of the book is that you don't just cover mainstream, 'canonical' clubs and scenes that are already celebrated and well-known (Tresor, E-Werk etc.), but also less popular and more controversial scenes which are less-often discussed. For instance, you cover the industrial and EBM connections of early techno figures and you give proper coverage to The Bunker club and the Berlin gabber scene of the 1990s. Could you say more about this?
Sven: We've learned quite a lot ourselves working on the book. One example: when we started with the interviews we were under the impression that Tresor was always the haven of Detroit techno. Pretty much from the get-go. But that isn't completely true. A DJ-set by Tanith in 1991 consisted mostly of Belgian, Dutch and British records, with the occasional Plus 8 and Underground Resistance record thrown in (or German record for that matter).
All these idiosyncratic rave records from Europe, that completely got wiped-off the canonical history were really important back then and got played way more than some of the stuff we call classics today.
The book features many accounts of rivalries between different micro-scenes and feuds between former creative partners with conflicting memories of the same events. Was it difficult to deal with all these groupings and characters? Were you put under pressure from contributors to leave out or include material because of such issues?
Felix: We weren't put under pressure – on the contrary: most of the protagonists didn't even want to read it before it was published. They were very trusting in the project. We took great care not to be partial in any way. We hope that we could include the many different perspectives there are on that very special time.
Sven: As Felix said, there was no pressure. For me (and I am quite sure for Felix as well) every interview was like going on a treasure hunt. Since we weren't part of Berlin's early scene our curiosity and excitement wasn't clouded by past experiences and old grudges. We enjoyed talking to and hearing all sides.
Thinking of younger readers or those who were never that close to the scene, what do you think is the key message of the book? Is is already possible to say what the historical and cultural significance of the scene was?
Felix: It's definitely crucial for Berlin. It's a magnet for young people from all over the world today. Berlin is a city that hasn't any noteworthy industry. It lives from its ideas. That the main resource. The whole time is a fine example that wonderful things can happen when young people get some space to explore something new – without economic pressure.
Many of the conditions that enabled Berlin to become a global techno capital now seem utopian and far in the past, yet the Berlin scene still seems stronger than many others. Do you think it may have passed its peak and it can withstand the process of normalisation and gentrification affecting present-day Berlin?
Sven: It really depends on what you consider to be a peak. The anarchic days are definitely long gone. Berlin is changing — at a faster rate than ever before. It has given the city a more international feel, it has been great for tourism, for clubs, culture etc. and, at the same time, the economic pressure has increased a lot. It is hard to say, what the city will look and feel like in five or ten years.
Eventually people will get bored of Berlin I guess. The hype will pass. Clubs like Berghain and Watergate will close one day. Berlin was always about change. There will always be small clubs and underground things going on. But it will be interesting to see if there still will be enough space and enough economic freedom to start clubs that eventually turn into international attractions like the aforementioned.
Der Klang Der Familie is available from Phonica.
A free launch event will be held at Phonica on the 11th December from 7,30pm.
The authors will be reading sections of the book followed by the first British screening of the German documentary 'Party on the Death Strip' (with English subtitles).
[button link="http://www.phonicarecords.com/product/sven-von-thulen-felix-d-der-klang-der-famile-english-surhkamp/125687″ newwindow="yes"] Phonica[/button]