Thinking of You. I Mean Me. I Mean You. will encompass the full breadth of Barbara Kruger's career, from her rarely seen paste-ups of the early 1980s, which reveal her analogue process, to her digital productions of the last two decades. However, the museum insists, this is not a retrospective; the artist challenges notions of career building and a strict chronology, by rethinking and remaking her early works for the current moment.
Combining images with provocative text, Kruger uses direct address—along with humour and empathy—to expose and undermine the power dynamics of identity, desire, and consumerism. "Kruger's enduring subject is power as product, both in terms of the anonymous collective machinations of social control and its accumulation and abuse by singular worthies," James Rondeau, President and Eloise W. Martin Director of the Art Institute, told Broadway World. "Thinking of You. I Mean Me. I Mean You. is, in Kruger's words, an 'anti-retrospective,' an exhibition that pushes against the notion of a career as a relic or chronological checklist."
The exhibition aims to address changing conventions of museum display and viewership by expanding beyond the galleries into the museum's public spaces, across the building's façades and into the city with artworks appearing on billboards, buses and other locations.
Alongside works on vinyl, animations, multichannel video works and an ambient audio soundscape, Kruger has created a new video installation comprising found online footage, Instagram posts and the artist's own texts, and will also present a reimagining of her iconic black-and-white montages in a series of videos that "replay" her renowned imagery.
"Thinking of You. I Mean Me. I Mean You." is organised by the Art Institute of Chicago, the Los Angeles County Museum of Art, and The Museum of Modern Art, New York. The exhibition will run from 19 September 2021 to 24 January 2022 at Art Institute of Chicago. For more information, visit:
Featured Image: Barbara Kruger, Untitled (Brain), 2007. Private collection, Delaware. Courtesy of Art Finance Partners, LLC. Photo courtesy of Mary Boone Gallery, New York.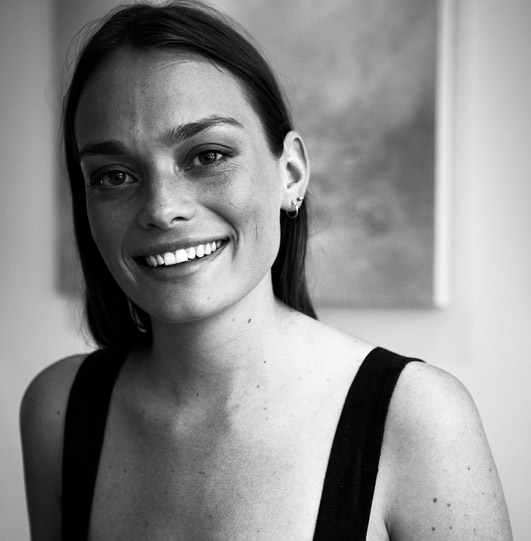 Millie Walton is a London-based art writer and editor. She has contributed a broad range of arts and culture features and interviews to numerous international publications, and collaborated with artists and galleries globally. She also writes fiction and poetry.