[dropcap style="font-size:100px; color:#992211;"]T[/dropcap]he child poverty resulting from ideological austerity has reached such levels, that in parts of the country hungry children are rummaging through bins in search of food.
The Bin-Kids of Stoke
More than 20,000 people in Stoke have found themselves reliant on food banks to eat in the least year.  This means dozens of hungry families are referred each week. But this effort by the charity sector to fill the gap left by welfare cuts has not been enough to keep the poorest of the town's children fed.
Foodbank volunteer Glenn Parkes, aged 58, who lives in Temple Street, told the Stoke Sentinel:
We have a lot of referrals to the foodbank and around half of those are for families who need to feed their children.
I spotted a guy going through the bins outside a shop near where I live recently. We had a chat and he was a nice, well spoken guy with some troubles who simply couldn't afford food.
Jade Poynton, aged 38, of Fenton, said:
My nan lives in Brocksford Street and there have been a couple of times when she has heard the bin lid slam against the window and seen people having a look through the bags. It was children and she has seen the same ones doing the same thing down the street and eating bits of food they find.
Locals have become so concerned that community meetings are being held to discuss how to deal with the matter.
Ideological Austerity and Child Poverty
Missing from the anti-welfare narrative of the government is what happens to the children of welfare claimants when the safety net is ripped away.  Even by the DWP's own figures, benefit fraud occurs in just 0.7% of cases, and costs the Treasury a mere 10 times less each year than tax avoidance – yet 100% of benefit claimants are being re-assessed and stigmatized by this government – and many of those claimants are parents.
Back in June 2012, Action for Children, the Children's Society and the NSPCC co-authored the report: "In the Eye of the Storm: Britain's Forgotten Families", which provided a sobering warning of the impacts of ideological austerity on said the nation's poorest households:
Families with four or more vulnerabilities are set to lose around 8% of their net income from the tax and benefit changes, compared to less than 5% for families with no vulnerabilities.
Combining the changes to the tax and benefits system with spending cuts to public services shows that families with 5 or more vulnerabilities lose approximately £3,000 per year.
Between 2008 and 2015 it is estimated that the number of families with five or more vulnerabilities will increase from 130,000 to 150,000 – an increase of just over 14%. The number of children living in families with five or more vulnerabilities is set to rise by 54,000 to 365,000, an increase of around 17%.
Taking a slightly wider definition of vulnerability, the number of children living in families with four or more vulnerabilities is set to rise from 885,000 in 2008 to just over one million by 2015, also an increase of 17%.
Particularly worrying is the projected increase in the number of children living in extremely vulnerable families – families with six or seven different risk factors. Although currently fewer than 50,000, the number of children living in extremely vulnerable families is set to double by 2015 to 96,000.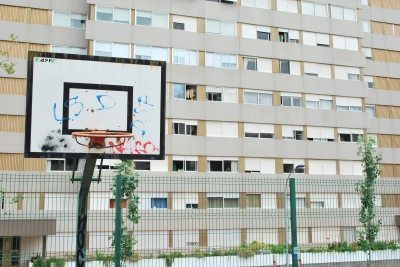 They made recommendations to the government of the actions required to avoid the country's poorest children becoming the biggest victims of ideological austerity.  These warnings were ignored.  The results?
According to the Child Poverty Action Group:
Save the Children
In 2007, David Cameron committed his party to addressing child poverty, stating 'Ending child poverty is central to improving child well-being'. Instead, he has exacerbated the problem with cruel and unnecessary cuts to essential welfare support – while his government borrowed more money in its first 3 years than New Labour did in 13 (including the bank bailout under Labour).
This borrowing has not been used to fund much-needed infrastructure projects that would build roads, houses, schools and hospitals.  It has been used to plug the gap left behind by corporate subsidies, tax cuts, tax avoidance and the transfer of public assets into the hands of profit-making private interests.
Bottom line – it costs more to do the essentials like feed, house, transport, and maintain the health of our citizens if those who the provide the service add their profit premium to the basic costs.  This is the simple argument that underpins the welfare state.
This logic has been ignored – and now we have children eating scraps from bins to survive.
Image: Freedigitalphotos.net/Artur84

Kerry-Anne Mendoza is author of the Scriptonite Daily Blog: http://scriptonitedaily.wordpress.com
She is also a contributor to New Internationalist, openDemocracy and the Occupy News Network.
She is a writer, activist and campaigner for social, economic and environmental justice.