[dropcap style="font-size:100px;color:#992211;"]A[/dropcap] 
new report examining 'resilience' in the arts sector has concluded that, w
hile Arts Council England's interventions generally focus on the survival of organisations, it may be more valuable for them to think about the sustainability of the arts sector overall.
'For the sector as a whole to be resilient, all the organisations within it do not necessarily need to survive in their current form… a more resilient sector might allow more organisations to come to a natural end,' it says. Similarly, it concludes that sustainable growth is not the right goal for all arts organisations, and in some cases sustainability may be better achieved through an increased focus and 'doing less, but doing it better'. A cycle of 'birth, death and transformation' is something that arts organisations should become more comfortable with, it finds, though such an approach is likely to face resistance in the sector.
These conclusions emerge from 'What is Resilience Anyway?', a new study commissioned by Arts Council England from Golant Media Ventures and The Audience Agency. The research set out to discover how the concept of resilience is understood in the arts sector, and by funders and policymakers. It also sought to explore how organisations are responding to a need to become more resilient, and to identify opportunities to develop the sector's resilience in the future.
The highest proportion of those surveyed (31%) defined resilience as being 'open and responsive to change, flexible, adaptable'. Other common answers included 'planning, preparing and anticipating', and 'having multiple or alternative funding sources and income streams'.
It is stressed that an ability to focus on medium- to long-term goals is important for arts organisations, rather than short-term adaptation to shocks, such as cost-cutting in response to funding cuts. 'Resilience is about evolution, adaptation and transformation, new horizons rather than fixed solutions. Efficiencies and cost-cutting often threaten the diversity and redundancy that support resilience, and a narrow focus on the present endangers the development of the broader capacities necessary to take advantage of the unknown opportunities of the future.'
The idea of seeking profit remains alien to the sector's culture, and the organisations researchers spoke to were anxious about the possibility of funders withdrawing grants from commercially successful organisations. To address this, the report suggests removing the presumptions against profit and commercial exploitation in funding guidance. It takes issue with an 'unhelpful ambiguity' about whether outputs or assets created through funded projects are covered by the requirement not to profit financially from those projects. Similarly, the report finds the austerity narrative over the last 10 years, and a 'strong and automatic' association between resilience and cuts, risks leaders missing out on opportunities whilst focusing on reductions in funding.
Patrick Towell, Innovation Director at the Audience Agency and one of the report's co-authors, said diversification of income streams is one of the keys to resilience. "If your organisation is dependent on one or two very large sources of revenue, it is at risk. Resilience is about having a hybrid business model that allows you to weather the storm—whether that be changes in the economy, meaning people can buy less from you, or reductions in local or national funding."
In a blog, Francis Runacres, ACE's Executive Director, Enterprise & Innovation, identifies five themes from the report for further consideration. He notes that there is often an "over-emphasis" on financial measures (such as reserves and net current assets) rather than on a broader range of financial and non-financial resilience indicators, and that organisations must be willing to embrace innovation, accept risk, and see failure as a natural part of a vibrant ecosystem.
Conversations around these issues will be part of ACE's consultation next month to inform its new ten-year strategy.
Source: ArtsProfessional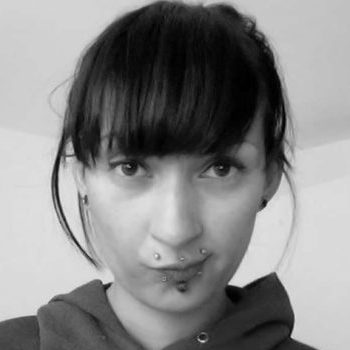 Naila Scargill is the publisher and editor of horror journal Exquisite Terror. Holding a broad editorial background, she has worked with an eclectic variety of content, ranging from film and the counterculture, to political news and finance.