[dropcap style="font-size:100px; color:#992211;"]'A[/dropcap]rgy Bargy? They're not just a band, they're a fuckin' way of life!'
– Angry Anderson – Rose Tattoo
The underground movement of Punk and Oi. Will it ever die? I don't think so! It's certainly alive, kicking, and spitting venom in Watford at The Flag with The Watford Punk Collective.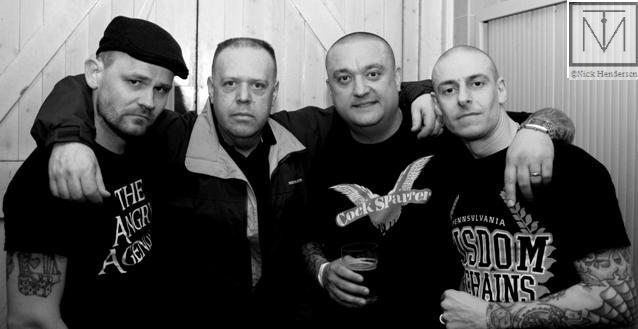 22nd February saw (amongst others) the amazing Argy Bargy headline. Formed in 1992, the band is huge in the underground punk scene, with local celebrity (but he doesn't want to talk about it) Watford Jon on lead vocals, Daryl Smith adding guitar/vocals, Nicky Baxter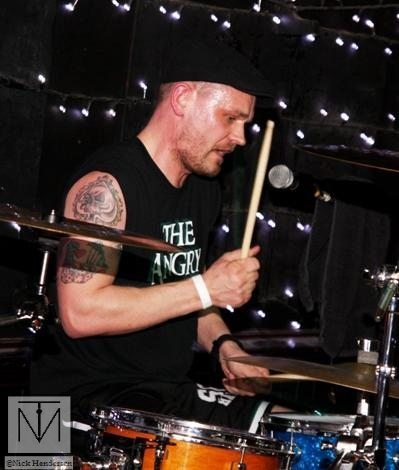 thumping out bass/vocals and Ray Dust moving tons of air on drums.
Taking its name from the famous Cock Sparrer song (Sparrer being one of Jon's favourite bands since he first heard them back in the 1980's), Argy Bargy enjoys and inspires cult status on the punk scene, is as big in Europe as the UK, and the band is often seen hanging around in airport lounges destined to some underground gig or festival somewhere.
Or maybe that's just where they hang out.
On the night for this hour-long set people had travelled from America, Serbia, Germany, Scotland, Northern Ireland, and all over England, including… Luton (a hard word to say for a true Watfordian). Of course, all the Watford devout were there too.
A blinding night, with a mixed aged group crowd bouncing around and of course the few brave people in the mosh pit getting bruised, bloodied and covered in beer and sweat. The sound was great… but the lighting was terrible (from a photographer's point of view).
Not that the night was only about Argy Bargy. Epic Problem, Noise Agents, The Uppercuts, Gimp Fist and The Filaments all made a stand for the Watford Punk Collective.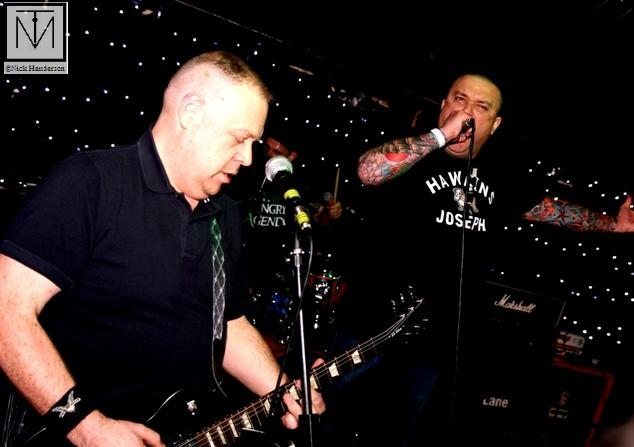 Argy Bargy
ALBUMS:
Drink, Drugs and Football Thugs
Songs From The Streets
100% Thug Rock (Split with Discipline)
The Likes Of Us
Hopes, Dreams, Lies & Schemes
SINGLES:
Heroes Of The Third Half (Split with Beerzone)
No Regrets (Split with Goldblade)
Branded (Split with T.H.U.G.)
Red, White & Blue (Split with Old Firm Casuals, Harrington Saints and Booze & Glory)
All photos by Nick Henderson
[button link="https://www.facebook.com/argybargyuk" newwindow="yes"] Argy Bargy Facebook[/button]