[dropcap style="font-size:100px; color:#992211;"]P[/dropcap]owerful and uplifting trance metal, Tribazik builds on the sprito-political conscious and techy blueprints of Killing Joke, PIL and little crust punk, updating the sound and giving the music a fresh push.
This is the sort of music that instantly spawns a scene. Having little in common with either the standard indie or metal fare that circulates through festivals or media channels, Tribazik will triumph because their songs are catchy, they don't sound like anyone else, and they've got a such an infectious sense of energy that they're fun to indulge to.
Can you imagine trying to chirpse at a Morrissey concert, or worse yet, in a Slipknot pit?
Tribazik's first single 'Life Force Energy' contains a sermon to something everlasting, and are actually pretty fun to yell as you jump around to stuff:
"the life force energy flow, cast your demons to the shadows, liberate your souls, full cycle"
Pulsing bass, heavy insistent drums, chugging guitars. Despite having a lot of distorted rock trappings, Tribazik are a force of groove and emphasise the 'one' with the sort of dedication you normally find in funk bands. Little surprise then that on their release party at Electrowerkz everyone there; from industry stalwarts, session musicians, to slightly tipsy journos, was jumping around and dancing at a rock show!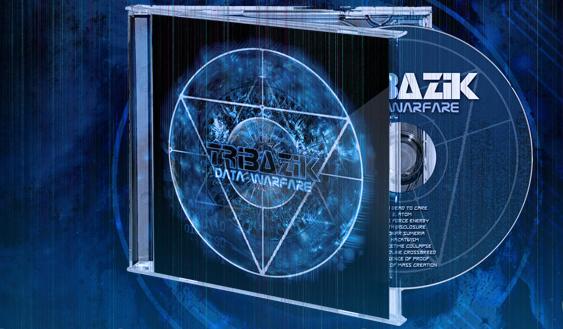 As  a band Tribazik are ready to take apart the big summer stages, they're a seriously tight unit with enough songs in the tank to kick ass through every song in their set without much respite or repetition. A small suggestion might be that they use slightly less accented LFO squelches in their overall sound, but it's a minor point overshadowed by the leader singer Jerry Kandiah's impressive ability to write proper anthemic choruses.
It's hard to say which is the better experience: the album or Tribazik live – answers gratefully received on the back of a postcard once you've bought the ticket, the vinyl and the t-shirt.
Get in quick this band is going to peak harder than a paranoid teen with his mate's stash.
[button link=" http://www.tribazik.com/" newwindow="yes"] Tribazik[/button]