[dropcap style="font-size:100px; color:#992211;"]A[/dropcap] year has gone by already since Damnation Fest 2015. Probably just as well, given the state it left Trebuchet's man in:
'I leave it feeling like I've gone 10 or so rounds with a narked-off giant wielding a barbed mace' – – Jed Saint, reeling somewhat in his Damnation Fest 2014 review.
Another turn of the calendar, another swing of the mace. Damnation Festival 2015 announces its lineup:
---
Belgian sonic tsunami, AMENRA and Icelandic progressive rock group SÓLSTAFIR join the diverse line up at this year's Damnation Festival.
The duo even further strengthen an already fantastic bill boasting At The Gates, High on Fire, Mono, Asphyx, Altar of Plagues, 40 Watt Sun, The Ocean, Vreid, and The Wounded Kings at Leeds University Union, on Saturday, November 7, 2015.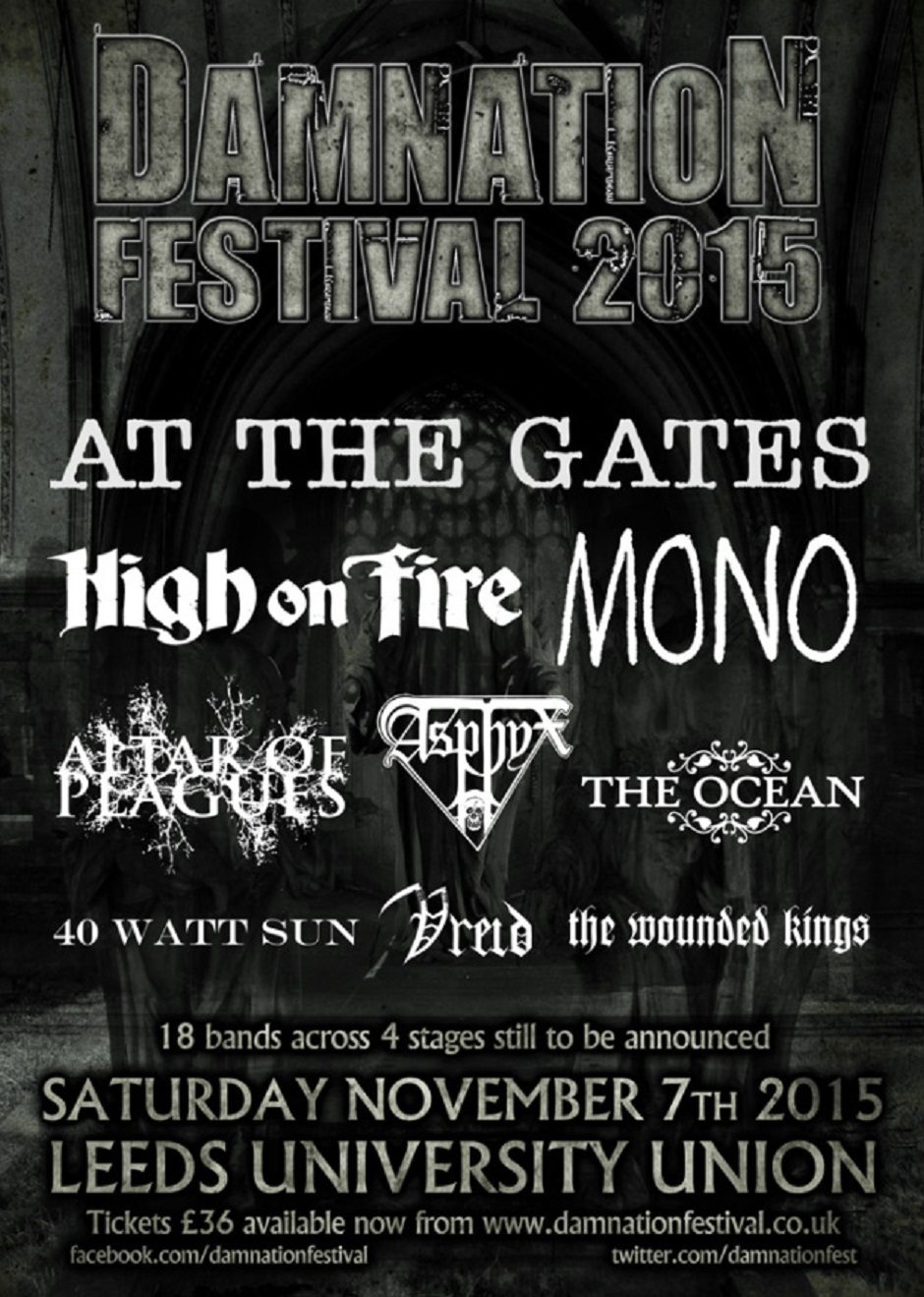 Sólstafir will be the first band in Damnation history to play the festival in two consecutive years, with a performance on the festival's main Jägermeister stage. Their 2014 appearance in the Riley Smith Hall had crowds queuing to get in, so their second performance will give even more Damnation goers a chance to catch the band live.
Sólstafir vocalist/guitarist Aðalbjörn "Addi" Tryggvason commented:
"England oh England, the country who brought us heavy metal and new wave goth; be it Judas Priest, Motörhead, Deep Purple, The Beatles or Fields of the Nephilim. The best influences we could possibly imagine. After doing a few UK club shows the last few years, we finally did our debut English festival last year at Damnation, and we were overwhelmed how much you welcomed us, and we can't wait to come back again. Not to mention that they stopped letting people into the venue last time due to the massive crowd while we performed, so this time we'll do a bigger room, and we look forward to see you all."
Having headlined the Eyesore stage in 2012, of their own return appearance, Amenra's Colin H van Eeckhout, said: "We are looking forward to playing Leeds. We plan on leaving a mark on this year's Damnation."
Tickets are £36 and in response to attendee feedback, capacity will be reduced to allow better movement between the four stages.
Tickets are available now via Facebook and Leedstickets.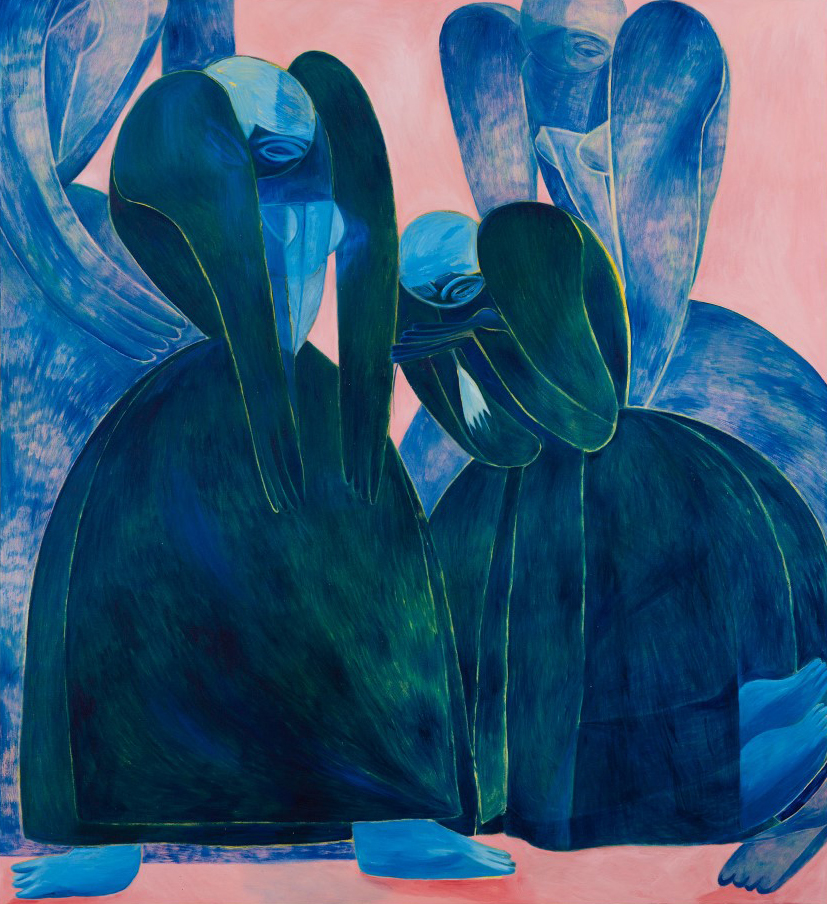 Some of the news that we find inspiring, diverting, wrong or so very right.