[dropcap style="font-size:100px; color:#992211;"]Y[/dropcap]ep. There is indeed, money in 'music'. Oh Really? There is another rather more tarnished side to this shiny coin.
When the long awaited Warwick Commission Report was published a few months ago on The Future of Cultural Value in Great Britain it drew a picture, in particular, of education in culture in disastrous freefall.
Music tuition, support funding, education and opportunity in the UK are in dire straits. The British have always been ahead of the game when it came to the application of culture as a 'soft power' export and drama, film, art and music have been admired world-wide and exported with stunning effect for years. Creative arts financial export and turnover is annually estimated in billions. It is a phenomenon of which we can be rightly proud and yet over the last decade the funding of the 'arts', in particular music, has been whittled away and eroded to the point of collapse in some areas.
The Commission gives figures that show falls of anything from 33% to 50% in after school and higher education dance, drama, craft and music classes. The serious funding now only mainly goes via the Arts Council, Regional and National Arts Organisations and Boards of Management. This line-up largely represents just the top 8% of those engaged and they are the well educated, well heeled and least ethnically diverse group in the country.
Facing austerity cuts, many local authorities have closed libraries and axed provision to small theatres and the provision of music services. Where music is concerned, it is also evident that parental funding (which in some areas covers nearly half the cost of these 'non-core' activities) is starting to fade and pupils are disappearing.
Sadly, this uncompromising report – which called for the Government to "…ensure that all children up to the age of 16 receive a cultural education in order to ensure their life-long engagement and enjoyment as audiences and creators.." – was published during the pre-election hustings and got buried in political flummery and the accompanying 'my promise is bigger than yours' braggadocio.
It is time for it to be rescued from the too hot to handle cul-de-sac where it has been shunted.
The new Culture Secretary, (who was Margaret Thatcher's political adviser for five years) would presumably heartily support the amazing private enterprise success of X Factor. However, he needs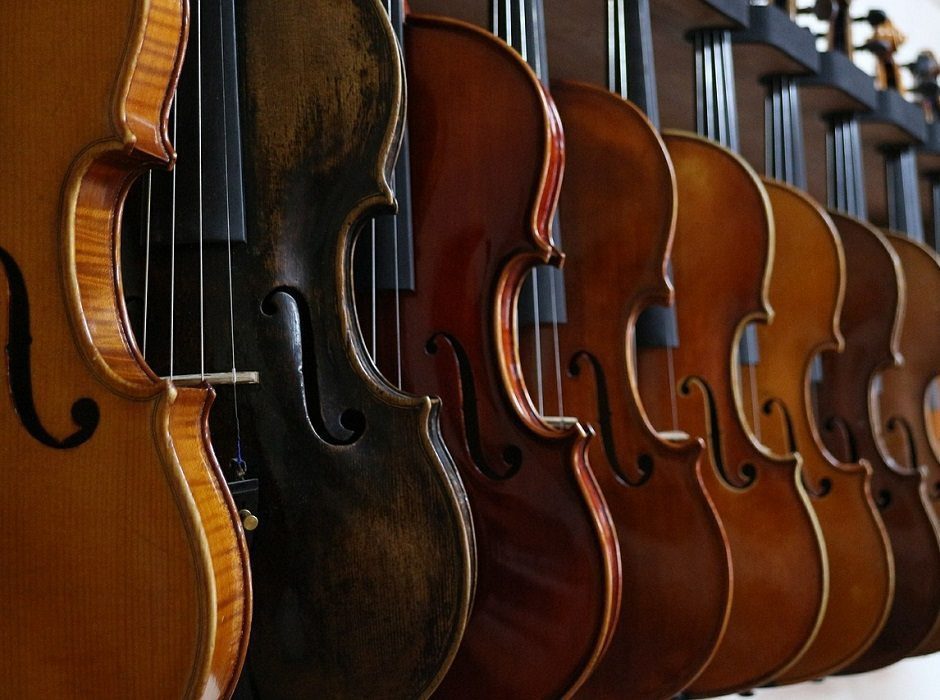 to look at his in-tray where, alongside the killer Warwick Commision report, he will find the 'National Plan for Music Education', a government scheme, launched with fanfares by his predecessor in 2011, which promised up to £60million annually via 'Music Hubs' going into support grass roots development.
However, the Educational Services Grant which covers many of those activities is now to be chopped by £200million. It is "un-ringfenced", which means that it is up to the local authority as to how it deals with these cuts. Consequently, contributions to these hubs have been cut back, classes curtailed, peripatetic teachers are a thing of the past, in some areas instrument hire charges and other fees have been increased and, inevitably as is always the case, those least able to pay are excluded and are disappearing.
Music education always used to be wonderfully egalitarian. The society that allowed us to flourish creatively whatever our background or income is in rapid decline. That cannot be right.
When he is next invited to a gig by, for example, the National Youth Jazz Orchestra (50 yrs old) or the National Youth Orchestra (65 yrs old), the Secretary of State would do well to give a thought to how they came to exist in the first place – and how in the future, he can call a halt to the steady erosion of the opportunities for such brilliant creativity.
If ever there was a guaranteed blue chip investment in the future well-being of the country, then this is it. It's time, Mister Secretary, that you let more children Follow Their Dream.
Getting on to The X-Factor is not the answer – even if your Grandad does play the concertina….
Read on: Part 1