1234 – Action 01! : Richmix – feature the Savages
Tonight is one of four warm-up parties to 1234 Shoreditch festival at the Richmix on Bethnal Green Road. Double Denim, S.C.U.M and Advert are the DJs tonight, the feel is more of an arty, progressive psychedelic rock vibe than previous surf-laden years.
Tonight's line-up includes, Bank of Joy, a velvety laid-back rock, Off Love, a conceptual pop vibe and Savages, current east end buzz band from Denmark.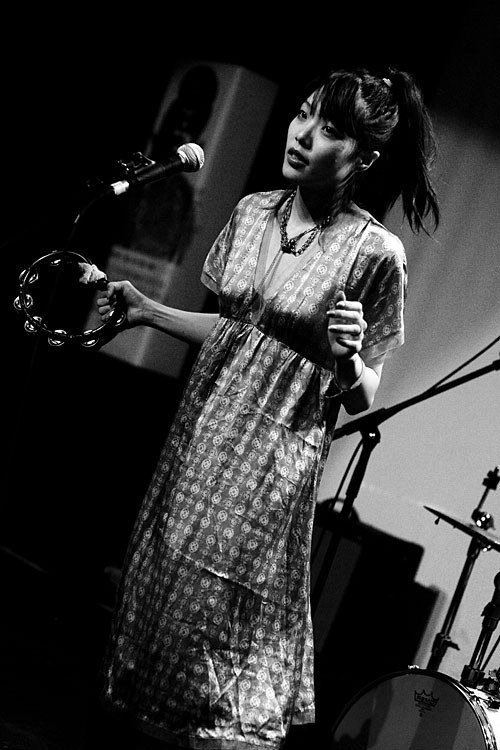 Bank of Joy, new project by Ralph Philips sets a laid back, 60s feel to the evening.  The Japanese lead vocalist wears a golden flowing silk dress in shades that shimmer, and giant shoes. They are interested in the sense of shining people, rather than the money version, 'a million things to do before we die.. a million ways to shine.' This is fussy, warm, elegant, laid back rock. They set the scene for the summer festival, Woodstock peace and love vibes shine through.
[quote]warm,
elegant, laid
back rock[/quote]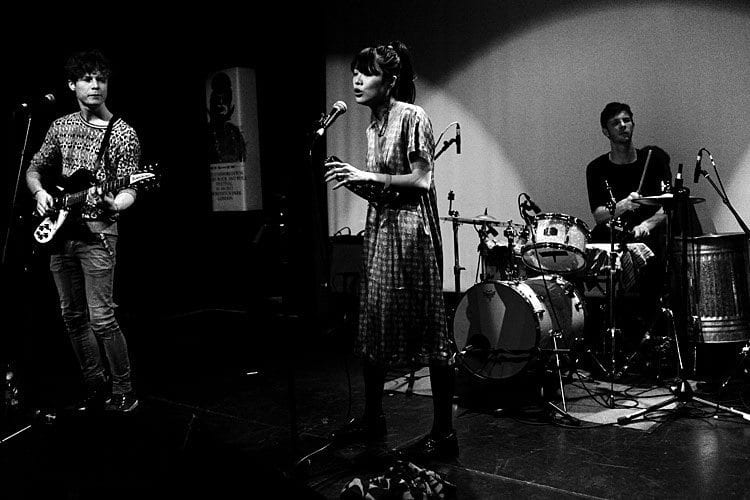 Next Off Love takes to the stage.  A morph like figure, dressed in budget sports wear and with a pristine, yin/yang cloth covering his head and face. As the slowed down, blurred electronic pop music starts, half of the crowd leave for a cigarette break.
The rest of us stay out of curiosity and are mesmerised.  There are massive images of dancers on the screens behind him, giant and overwhelming.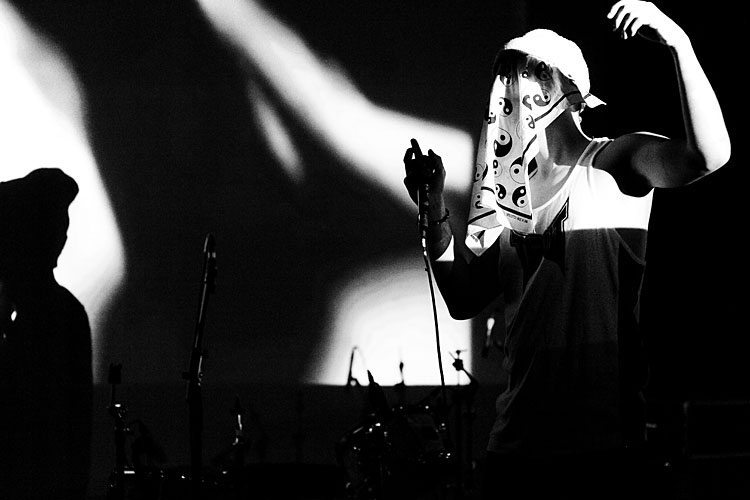 He is like a morphed mechanical movement, as he writhes around the dance floor, producing the odd slowed down vocal, words escape such as 'desire' and 'dream of you'. He is the faceless identity of pop acts, from shows like the X-Factor, a blustery comment on the plastic pop scene that overwhelms.
1234 Shoreditch is the complete antithesis to this, it is the festival where proper bands can be found and you can catch them at least a couple of years in advance of stardom. Previous years have included: Florence and the Machine, Veronica Falls, Breton, Two Wounded Birds and Dum Dum Girls.
The room begins to fill up as headline act Savages take to the stage. The set starts with S.C.U.M style sound effects and interference.  A clean-cut look, with Human League hair, shaved at the back and massive fringes at the front. Their music is evocative of Joy Division, and Mud Honey, the lead singer is compared to Ian Curtis, with piercing, dark eyes.  Vocalist Jenny Beth's serious expression is reminiscent of Sinead O'Connor singing Troy for the first time, and moments of Bjork.
[quote]atmospheric
guitar-created
sound effects[/quote]
The guitars add a spot of femininity, as the red spangly bass and blue lead dance together. Then full-on grunge, with angular movements as bass and lead guitar pull in different directions. They create shapes and distortions, as sounds go from clean crisp, driven chords to atmospheric guitar-created sound effects. They are immediate and full on, electric war cry.  Brilliant, direct, Joan of Arc Action.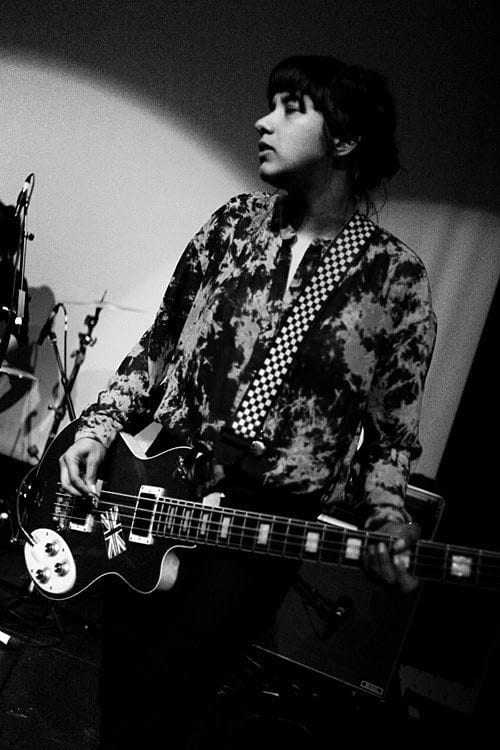 This is the festival of no compromises and they score highly on the not playing it safe radar. Fashion freaks and fun days, the festival with least control and a good charity section.  It is a call to arms, mental, all out disarray, brilliant bands and bewilderment. 1234 Action! Is the place for discovering new acts. Three stages and not enough time to get from one to another to catch all the bands.  The field comes to life in early September.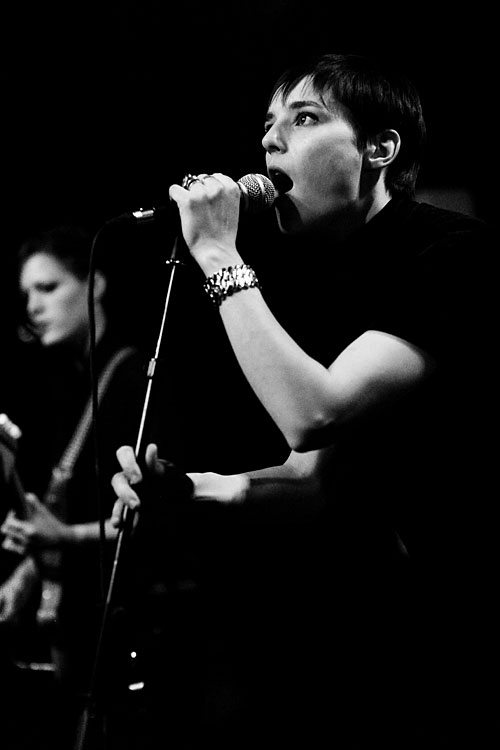 Ones to watch include:  Iceage, Duke Spirit, Dirty Beaches, Frankie Rose, S.C.U.M, Gabriel Bruce, Visions of Trees, La Femme, Gross Magic, Lets Wrestle, Minny Pops, Eagulls, Bleeding Heart Narritive, Proper Ornaments, Savages, Off Love, Official Burned Toast, Atomic Suplex, Bored Teenagers, Black Moth, The Pre New, Virginia Wing, Arrows of Love, Dead Wolf Club, Valkarys, The Dissidents.
All images: Neil Anderson