Are you unsigned? Do you rawk? Are you so metal that your shit goes clang? Do your amps go to eleven, your guitars have a seventh string and is the combination on your bike lock 666?
Or are you actually in a talented metal band and sick to death of all those cliches? Grab your chance to open for Evile. Because it'll get you on the cover of Kerrang! quicker than anything else bar mugging James McMahon and duct-taping your CDR to his head. Although that's probably worth a try too.
---
EVILE are due to kick off a UK tour in October, culminating in a special hometown show at the Picturedrome in Holmfirth on November 3rd.
As well as featuring support from label mates SAVAGE MESSIAH, EVILE are looking for one lucky, unsigned UK band to open the show, and you and your band could be the lucky ones to win that coveted slot.
To be in with a chance of supporting EVILE at the Holmfirth show, all you need to do is send a paragraph of no more than 100 words, telling the band why it should be you that supports them, along with a link to where they can hear your music, such as Facebook, Soundcloud, Bandcamp etc.  Please DO NOT attach MP3s to your e-mail.
EVILE will check out each entry and ultimately pick a winner.  One entry per band is allowed, and the winner is responsible for all travel costs and expenses incurred to play the gig.  The closing date for entries is Monday, October 1st, and the winner will be announced on October 10th.  Send your entries to picturedrome@earache.com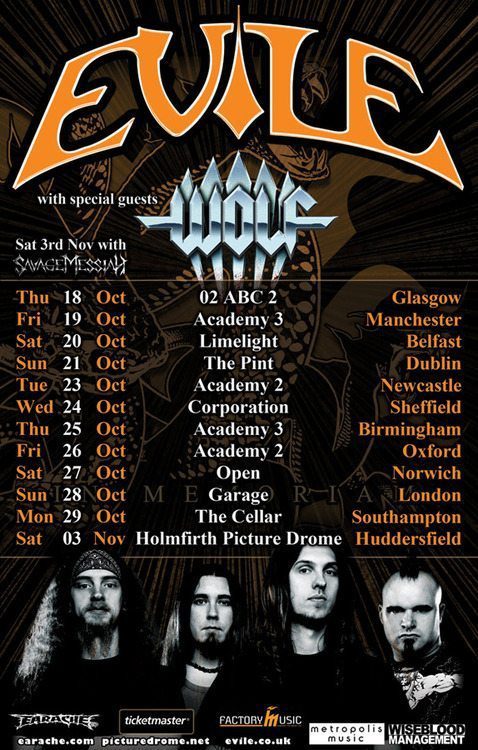 EVILE drummer BEN CARTER comments:
"Evile are excited to begin the hunt for a band to open for us at what will no doubt be another great night of metal at the Holmfirth Picturedrome!  We have always been aware of how much talent there is around the Huddersfield area, and will always champion up and coming bands, so this is a great opportunity to get your band seen and heard on the last date of our UK tour.  We're going to be looking for bands with passion, dedication and most importantly, some killer riffs!  We will have some tricks up our sleeves too, seeing as it's the last night of the tour, so tell your friends, parents, grandparents and your pets, and we'll see you at the bar!"
See EVILE on tour at the following shows:
EVILE
Jul. 20 – Luarca, Spain – Luarca Metal Fest
Aug. 12 – Walton-On-Trent, UK – Bloodstock Open Air Festival
Aug. 24 – Wörrstadt, Germany – Neuborn Open Air Festival
EVILE w/ WOLF
Oct. 18 – Glasgow, UK – O2 ABC 2
Oct. 19 – Manchester, UK – Academy 3
Oct. 20 – Belfast, UK – The Limelight
Oct. 21 – Dublin, Ireland – The Pint
Oct. 23 – Newcastle, UK – Academy 2
Oct. 24 – Sheffield, UK – Corporation
Oct. 25 – Birmingham, UK – Academy 3
Oct. 26 – Oxford, UK – O2 Academy 2
Oct. 27 – Norwich, UK – Open
Oct. 28 – London, UK – Garage
Oct. 29 – Southampton, UK – The Cellar
EVILE w/ SAVAGE MESSIAH
Nov. 03 – Holmfirth, UK – Picturedrome
"In Memoriam" is also available as a digital single on iTunes, including an acoustic version of the track, a radio edit and the music video.  Get the single now at http://bit.ly/NgIVx1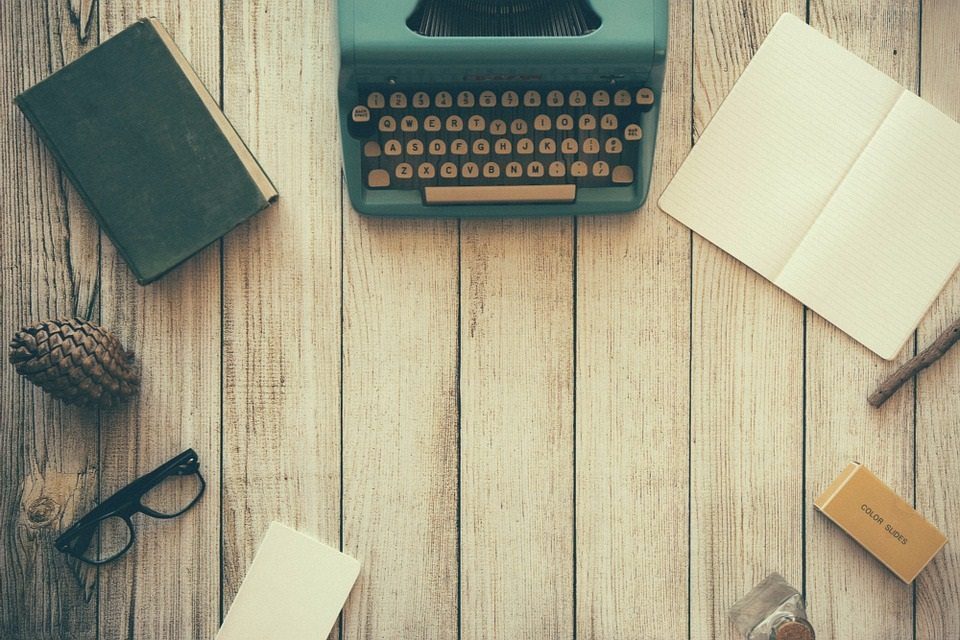 The aim of art is to represent not the outward appearance of things, but their inward significance. – Aristotle