[dropcap style="font-size:100px; color:#992211;"]C[/dropcap]
all it the fanned hand of the press agent, destiny, or the cyclical nature of taste and attention, but The Mission are again haunting popular playlists.
Dark and romantic sweeping anthems and gutsy production, the band's ups were marked by irresistible minor and ethnic key gothic grooves with upward inflected ringing major key flourishes. The result is a dynamic which feels soaring and hopeful despite a dark premise.
Along with the Sisters of Mercy, Fields of the Nephilim and The Cure, Wayne Hussey laid the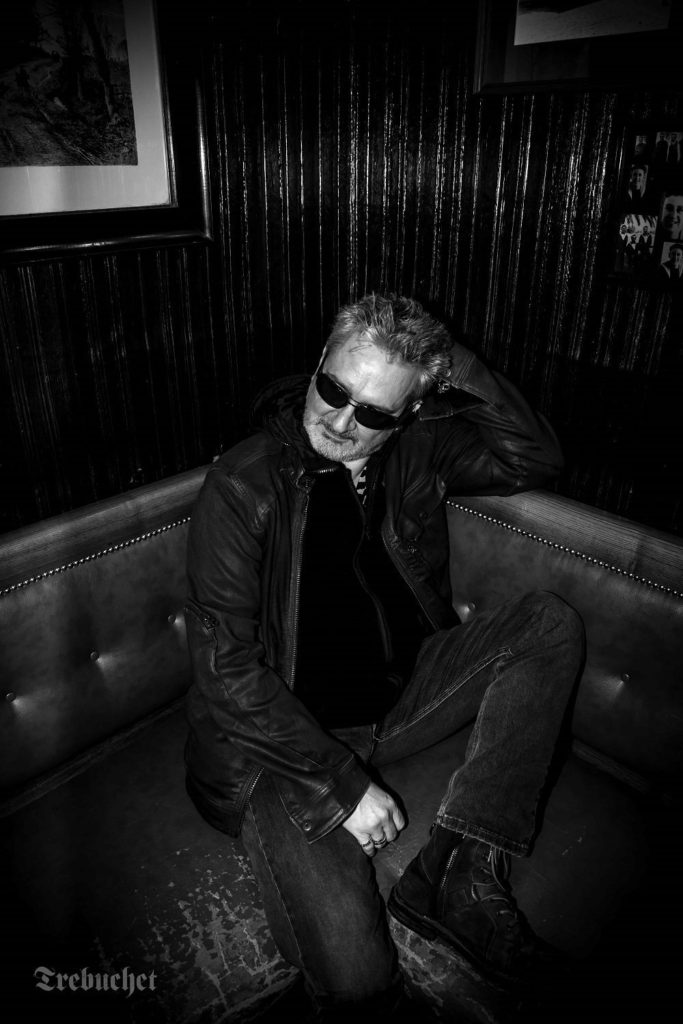 tracks of the lace and eyeliner railroad leading 80s outsiders from alpha commercialism to areas that felt more individually defined. Even if later on a certain uniformity prevailed.
Since 2000 The Mission have released four albums ,with 2016's Another Fall from Grace being their fifth. Hussey describes it as a "lost missing link between the Sister's of Mercy's First and Last and Always and The Mission's God's Own Medicine, both albums of course that I was heavily involved in making".
Another Fall from Grace is a powerful record. However, compared to the AM radio sparse ambience of the earlier recordings, it seems an almost symphonic development that loses some of the meth psychosis that lent dark urgency to those seminal albums, but the feel is real enough.
Suggesting a return to past sounds, glories, and angst, Trebuchet met up with Wayne Hussey to discuss the missing link:
Wayne Hussey: Oh, how I regret saying that. It's the first question that everybody asks!
It's quite a tasty quote, can you explain it a bit more?
I hadn't listened to First and Last and Always since I was in Sisters, 30 years ago. I don't sit around listening to my old records and certainly not my old band's records. But Billy Corgan (Smashing Pumpkins) got in touch about a year ago and it transpires that he's a bit of a fan of my guitar playing, particularly those two records and he was saying 'You should listen to it'.
At that stage I was more like 'Err, I don't know' but one day I was driving in São Paulo and I dug out the two CDs and listened to them back to back. I was pleasantly surprised how good and fresh they sounded. The guitar sound was something that I really enjoyed.
The thing that struck me was the use of the twelve string, and when I started thinking about this new album I thought 'I'm going to start writing tunes on the electric twelve'. So, I got it out of storage and starting writing on that, which automatically started to inform the sound and the direction of the (latest) record. I play acoustic and electric 12 string, I have three acoustic 12's and four acoustic/electric 12s. I have a 1966 Fender and Schecter have a signature one (Schecter Wayne Hussey Corsair, based on the Gibson White Falcon) so I have three of those. That's basically where the record started.
The single 'Tyranny of Secrets' has political cues in it. I never thought of The Mission as a politically orientated band, what were you trying to say?
'Tyranny of Secrets' is not, for me, a political song. It's more about personal relationships, but the video director took the song and came up with this interpretation which was fine with me. If that's what you see and if that's what you hear, that's perfectly fine. That's not what I intended but that doesn't make it wrong.
I think with songs, once you've written and recorded them, it's not mine anymore. It belongs to the world. I'm just the curator. It's my responsibility to see that when we play those songs we play them with respect. But if someone gets a different meaning from the song than I intended that's fine.
Does that explain that Mission video where lightning comes out of your fingers?
Careful, I'm still loaded.
How important is/was the visual component to the band?
It was how we were/are. I always thought that it's important to look good as a band even if we weren't good looking. It wasn't contrived or anything, that was how we dressed offstage as well as on. We were never part of any fashion, at least not consciously. We belonged to a group of people who were like-minded with similar tastes, but it was just us really.
Are you going to bring out the hats for this tour?
No. Simon wears his. But hats only work if you've got long hair. (Laughs) I don't know, I'll leave it to Fields of the Nephilim to wear the hats.
Some of your songs have become emblematic of an entire decade, are they still personal to you?
No they're not personal. When I'm singing the songs on stage I very rarely think about the meaning of the lyrics. Maybe with the new songs I might think about it, but after a while it's never something you consider. It's more about just performing the songs, singing and playing them.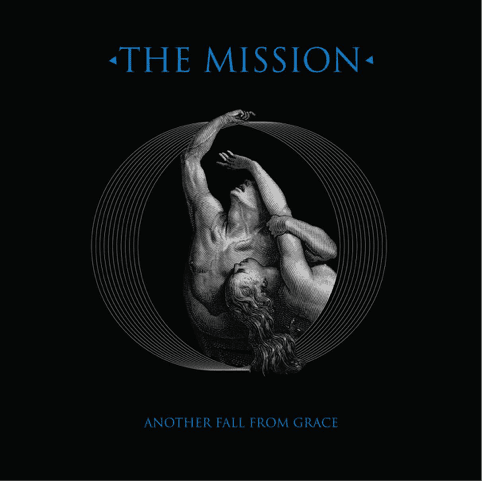 I'm of the mind that when you play a show you have to give the audience a little bit of what they want. I understand that people come to the show to hear certain songs, they don't want to hear all the new album, you have to mix them up. I remember when we recorded with John-Paul Jones [Led Zeppelin bassist] a piece of advice he gave me which was I always thought was great. When you go onstage make sure that the first two songs are ones that people know and love, and then after that do what the hell you want. He also told me when they first started to go out and play Stairway to Heaven people didn't respond that well, they wanted Whole Lotta Love or Immigrant song!
I try to be, excuse the cliche, but I try to be in the moment. There are some songs that, once you've played them for a while get a bit boring, so you don't play them for a bit and come back a few years later and it's rejuvenated, it has a new life. So we try to keep it fresh. A lot of the songs, we can stretch them out. Not jam, we're not really a jamming band, but we can take them somewhere else.
How many people do you have onstage this tour? I was wondering how you translate the record live.
Five this tour. With regard to reproducing the record I think the trick is not to try to. We approach the songs in a live sense, so that they sound good playing together in a room. It's strange .With a lot of songs we record them and then take them out on tour and you don't hear the record for ages. It's really strange how they evolve live. It's not something we're really aware of because they change little by little, night by night.
The intro to Severina reminds of…
Achilles' Last Stand by Led Zeppelin. That's what inspired me. Hemingway said that it's okay to copy any artist as long as you make it better.
Achilles' Last Stand is quite a good song to start with though.
[Laughs] Yeah, I'm not adverse to a little bit of stealing.
You've written new material with The Mission, is The Mission back on? This isn't a final tour then?
We have no more planned after this tour but there are no plans to split up either. We'll finish this tour and see how we feel.
No plans for leaving the band mid tour?
What! I've never done that! I mean, Craig's done it twice and Simon's done it once, but, you know?! [laughs]
Thank you very much!
Thank you.
The Mission UK and Ireland Tour dates
October
Fri 7th Bristol O2 Academy  w/ Peter Murphy
Sat 8th London O2 Shepherds Bush Empire w/ Peter Murphy + The Awakening – this show is now SOLD OUT
November
Thu 3rd Leeds O2 Academy w/ The 69 Eyes + The Skeletal  Family
Fri  4th LondonO2 Forum Kentish Town w/ The 69 Eyes + Pauline Murray
Sat  5th Whitby Goth Weekend
Sun  6th Birmingham O2 Institute w/ The 69 Eyes + Pauline Murray
Tickets are now available from http://www.ticketweb.co.uk/search/?keyword=The+Mission
Interview took place in Soho on the 22nd September 2016
Photos by Kailas Trebuchet. Not to be reproduced without express prior permission.