[dropcap style="font-size:100px;color:#992211;"]A[/dropcap] 
statue of Van Gogh in Brixton has been modified in order to avoid any perceived links with crime in south London. The original sculpture was to have been mounted on a base which included a still life with objects relating to the artist's life.
Along with tubes of paint, they included Van Gogh's pipe (which is depicted on the chair of his painting in the National Gallery), a cut-throat razor (of the type which the artist used to mutilate his ear) and a revolver (similar to the one with which he shot himself). These objects, including the paint tubes, highlight the mixing of creativity and destruction.
Anthony Padgett, a Lancashire artist, has recently made the sculptured head on a still life base for many of the places where the artist worked—in Britain (Ramsgate and Isleworth), Belgium (Borinage), the Netherlands (Nuenen) and France (Arles). But in Brixton the objects on the base were regarded as more problematic.
Padgett informally discussed the still life with local officials and whether the pipe, razor and gun might be associated with drug, knife and gun crime. He was never told that planning permission would be refused if the objects were included, but was advised it would be easier if they were not. Padgett agreed to drop this part of the still life. Lambeth council subsequently gave planning permission for the statue for at least 15 years.
The sculpted head was installed in Van Gogh Walk, a pedestrianised garden area close to 87 Hackford Road, where Van Gogh lodged. Padgett's work there includes non-controversial elements of the still life base—several books of Van Gogh's letters and two sunflowers—but the more contentious objects are missing.
"The Hackford Road area is lovely, but the pipe, razor and gun could nevertheless be seen as a concern in a city where there is a high incidence of these crimes," Padgett says. He adds: "Concerns over these objects show the power they still have and help convey the reality of the suffering that Van Gogh endured".
Source: The Art Newspaper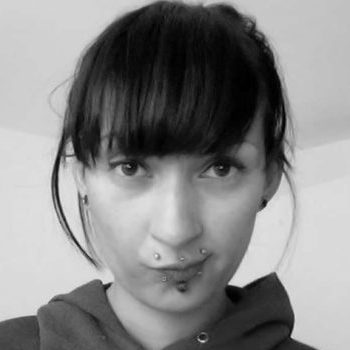 Naila Scargill is the publisher and editor of horror journal Exquisite Terror. Holding a broad editorial background, she has worked with an eclectic variety of content, ranging from film and the counterculture, to political news and finance.