Alexei Monroe looks ahead to Europe's annual descent into darkness at Leipzig's Wave Gotik Treffen….
---
Leipzig's annual Wave Gotik Treffen a.k.a WGT is one of Europe's most ambitious, surreal and improbable music festivals. Each year around 20 000 visitors descend on Leipzig, a city with a long tradition of political and artistic non-conformism in which numerous competing sub-cultures compete for space.
During the event the streets around the venue are dominated by costumed festival-goers. As well as the now-traditional cyber-goths, old-school Goths, industrialists and neo-folkers, you might encounter Victorians, Vikings, drunken Tyrolean peasants, DDR Border Guards, a Caveman, steampunks, mediaeval knights and more… all sucked into the WGT vortex. It is vast, contradictory, exhausting and exhilarating and it can take a long time to process and recover from it.
In general, this all passes off surprisingly peacefully. Goths still encounter regular violence and discrimination on the streets of the English provinces (and probably also in small German towns) but in Leipzig they are almost part of the (street) furniture, not only during WGT but during the rest of the year. There is some occasional friction with local squat punks or the so-called Anti-Deutsch ultra-leftists, but the mass of the population seems to understand how important WGT is to the city and region's economy and reputation. Their attitude seems to be one of benign fascination. Passers-by will often ask the more extravagantly-costumed festival goers for photos and many are happy to pose in their finery.
benign fascination
Although beginning as a purely Gothic/darkwave festival it has constantly grown to cover "rhythm and noise" (associated with the labels Hands and Ant-Zen), martial industrial, old-school industrial, neo-folk, EBM, mediaeval and more. It has become a home for a series of sonically incorrect "dark" genres that don't fit comfortably within indie, dance or other more mainstream categories.
This of course overlooks the fact that many of these sub-genres are (or ought to be) mutually contradictory and that (for instance) you won't see many Victorians at a rhythm and noise show. Although some people move between scenes and events (particularly between industrial and EBM or mediaeval and Gothic) there is no overall unity, except a vague and differently manifested opposition to mainstream music culture and its conventions that confers membership of what the organisers call the "dark family."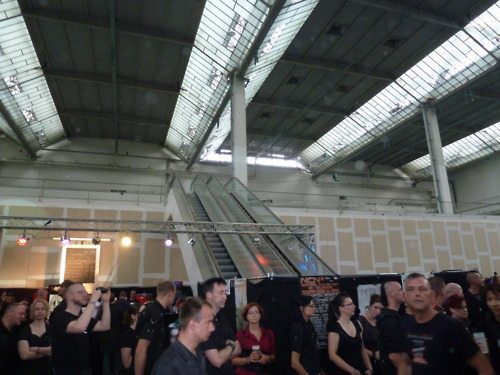 WGT acts as a safe haven and is also the centre of a "dark economy" which has many global outlets but is centred in Germany and in Leipzig. "Alternative" certainly doesn't entail anti-commercial, even if the ostensible values of most visitors and traders are (more or less) opposed to the corporate mainstream. The Agra Halle is a vast DDR-era exhibition space filled with alternative lifestyle items: from cyber-goths trinkets to politically suspect neo-folk releases. Foreign visitors especially spend vast amounts at the record and other stalls, buying up items that they can only otherwise purchase by mail order.
politically suspect neo-folk releases
Besides the official programme there numerous other readings, parties and informal events, often taking place in some of Leipzig's many derelict factories. Hard choices have to be made between simultaneous events on different sides of the city. Depending on how you choose you end up spending an evening with different groups of friends and acquaintances or running between different venues and bars trying to catch performances and sometimes finding that they're already full to capacity. But this is all part of the ritual.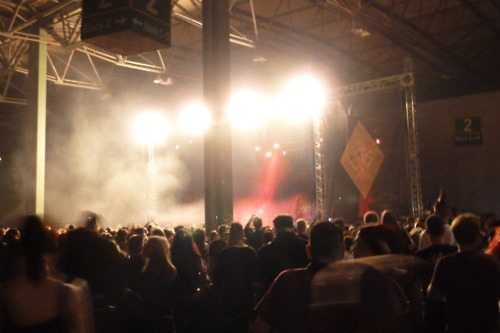 This year the WGT celebrates its 21st anniversary and the multi-venue, multi-genre lineup is even more packed than usual. So far there are 153 confirmed artists but this will probably grow further by the time WGT opens. Besides the main concerts and DJ parties there is film programme and also a classical programme featuring modernist composers such as Maurizio Kagel and Benjamin Britten, and a staging of Prokofiev's The Love of Three Oranges. This kind of imaginative scheduling is impossible to imagine at Britain's only (very remote) equivalent to WGT, the Infest event.
This year's artists include old eighties veterans like Clan Of Xymox, Red Lorry Yellow Lorry, Douglas J. McCarthy (Nitzer Ebb) and even cyber-pantomime artists Sigue Sigue Sputnik. Highlights include William Bennet's infamous "afro noise" project Cut Hands and Swedish noise terrorists Brighter Death Now and In Slaughter Natives. On a lighter note we can also expect a rousing performance from Berghain bouncer Roger Baptist a.k.a. Rummelsnuff, pioneer of the crossover between EBM and seaman's shanties.
From my perspective the highlight will be an incredibly rare performance by the obscure ex-Yugoslav project Autopsia, one of the most interesting post-industrial/neo-classical artists. This will take place in the Völkerschlachtdenkmal, the bizarre nineteenth century monument to the defeat of Napoleon outside Leipzig.
As well as the Völkerschlachtdenkmal there are numerous memorable and impressive venues including the beautiful Volkspalast, which last year hosted Chris and Cosey and the brick vaults of the Moritzbastei, site of the closing party, located below the mediaeval village. The WGT is full of surreal combinations and experiences unique to Leipzig and it's well worth experiencing.
The full programme can be found here…
Official sites:
www.wave-gotik-treffen.de/english
www.facebook.com/WaveGotikTreffen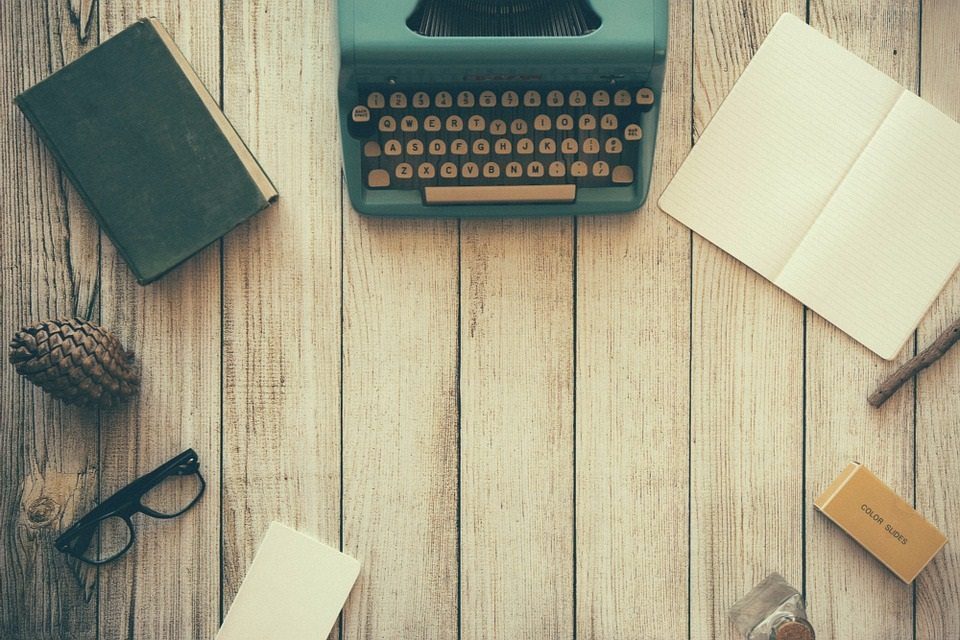 The aim of art is to represent not the outward appearance of things, but their inward significance. – Aristotle