[dropcap style="font-size:100px; color:#992211;"]F[/dropcap]or some reason people in this century have made it so difficult to do what we do –
it's so hi tech and digital and everything has to be square boxes. In truth music is round, and organic, and wood and vibrations….
– Vintage Trouble's Nalle Colt (guitars) interviewed by Trebuchet and exhibiting a little of the fingers-on-strings approach that has contributed to the band's status as one Europe's staple crowdpleasers.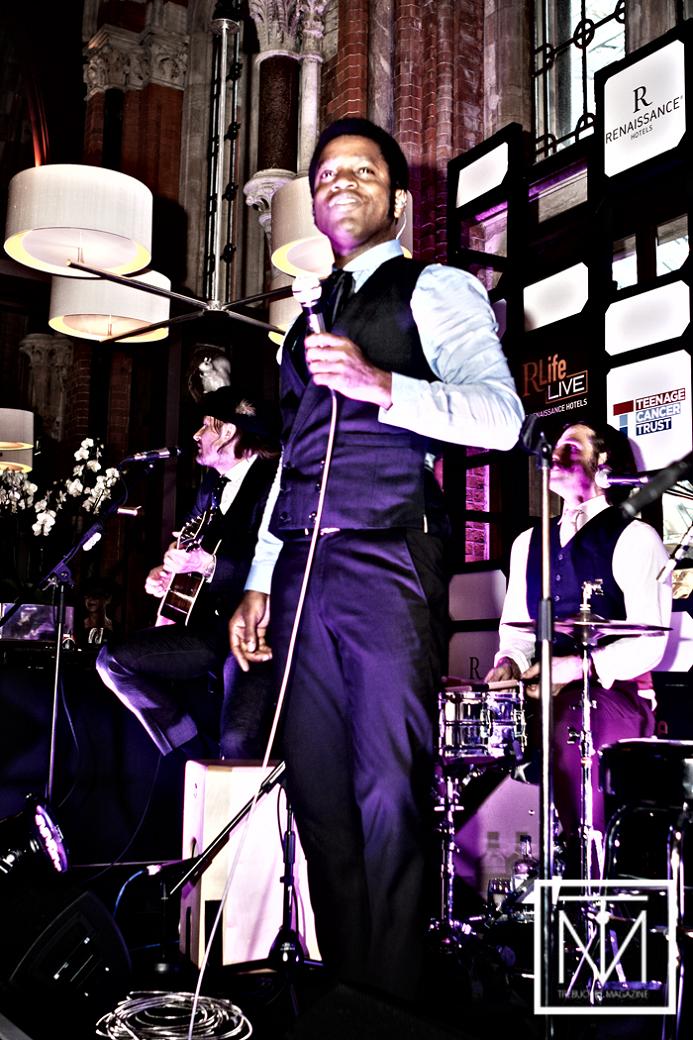 With much European crowdpleasing to come in the next few weeks. Tour dates and ticket links below.
Photos by Carl Byron Batson. Not to be reproduced without express prior permission.
---
Vintage Trouble are pleased to announce a full European headline tour through November and December 2015.
1 Hopeful Rd. – Vintage Trouble's first album for Blue Note Records – was released on the 14th August 2015. The album charted at No 14 in the UK in the first week. The band follow this incredible result with their new single, "My Heart Won't Fall Again", to be released on the 23rd October 2015.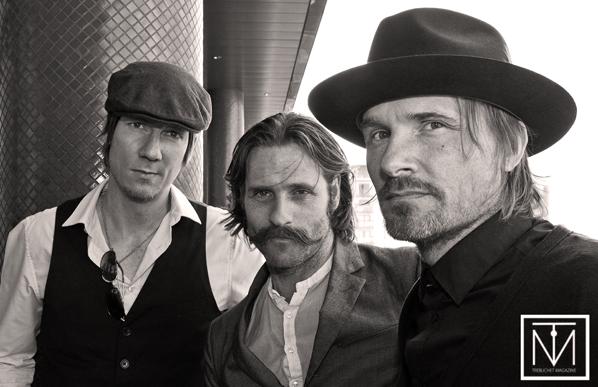 1 Hopeful Rd. also includes the deep soul ballad "Another Man's Words," "Angel City, California," a stomping, joyous ode to Vintage Trouble's hometown of Los Angeles, and "Doin' What You Were Doin'," which demonstrates the band's gift for penning startlingly honest songs about matters of the heart. It was produced by GRAMMY®-winning producer Don Was, who is President of Blue Note Records, the band's U.S. label.
The band is now on tour with AC/DC worldwide, performing for over two million people during the run. The band played many high-profile festivals this summer, beginning with British Summer Time and Glastonbury.
Vintage Trouble – comprising Ty Taylor (vocals), Nalle Colt (guitar), Richard Danielson (drums) and Rick Barrio Dill (bass) – play live-wired, straight-shootin, dirty-mouth'd, pelvis-pushing juke music. Or, as Yahoo! Music put it, "imagine James Brown singing lead for Led Zeppelin and you'll get an idea of Vintage Trouble's muscular, in the pocket sound." The New York Times noted, "Like Otis Redding, Vintage Trouble makes music that is a little bit of everything…you can slow dance, groove, rock and let it all go."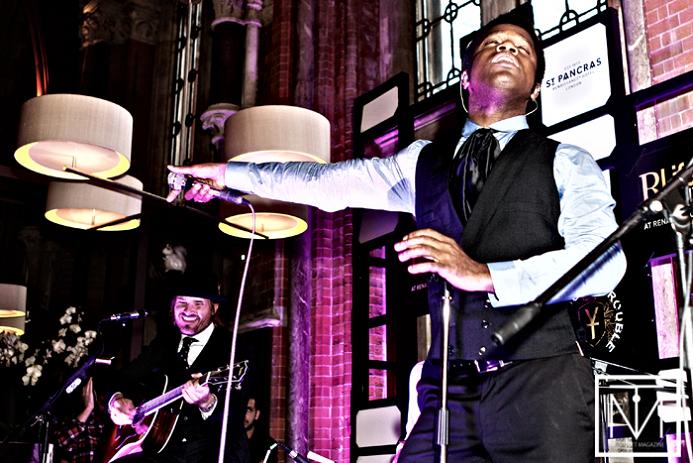 Following the release of its debut album, The Bomb Shelter Sessions, the band was soon selling out headline shows worldwide, opening for The Rolling Stones and touring with The Who, and performing on shows like "Later…with Jools Holland," "Late Show with David Letterman," "The Tonight Show with Jay Leno," "Conan" and "Jimmy Kimmel Live"– all before Vintage Trouble had even signed to a major label.
Vintage Trouble European Headline Tour 2015 is as follows
Sat 7th November 2015 Gateshead, The Sage UK
Sun 8th November Glasgow, Borrowland UK
Mon 9th November Dublin, Academy EIRE
Tue 10th November Manchester, The Ritz UK
Thu 12th November Birmingham, The Institute UK
Fri 13th November Sheffield, The Leadmill UK
Sat 14th November Scarborough, Spa Grand Hall UK
Mon 16th November Bristol, O2 Academy UK
Tue 17th November London, The Forum UK
Thurs 19th November Amsterdam, Melkweg HOLLAND
Fri 20th November Berlin, C Club GERMANY
Sat 21st November Malmo, Slagthuset SWEDEN
Sun 22nd November Stockholm, Nalen SWEDEN
Tues 24th November Helsinki, Helsinki Circus FINLAND
Thurs 26th November Copenhagen, Amager Bio DENMARK
Fri 27th November Hamburg, Mojo Club GERMANY
Sat 28th November Cologne, Kantine GERMANY
Mon 30th November Munich, Technikum GERMANY
Tues 1st December Zurich, Kaufleuten SWITZERLAND
Wed 2nd December Milan, Bloom ITALY
Sun 6th December Paris, Le Trabendo FRANCE
Mon 7th December Antwerp, Trix Club BELGIUM
Wed 9th December Madrid, Teatro Barcelo SPAIN
Thurs 10th December Barcelona, Razzmatazz SPAIN
Fri 11th December Zaragoza, Oasis Club Teatro SPAIN
Sat 12th December Bilbao, Fever SPAIN
General sale tickets in the UK – http://www.livenation.co.uk/artist/vintage–trouble-tickets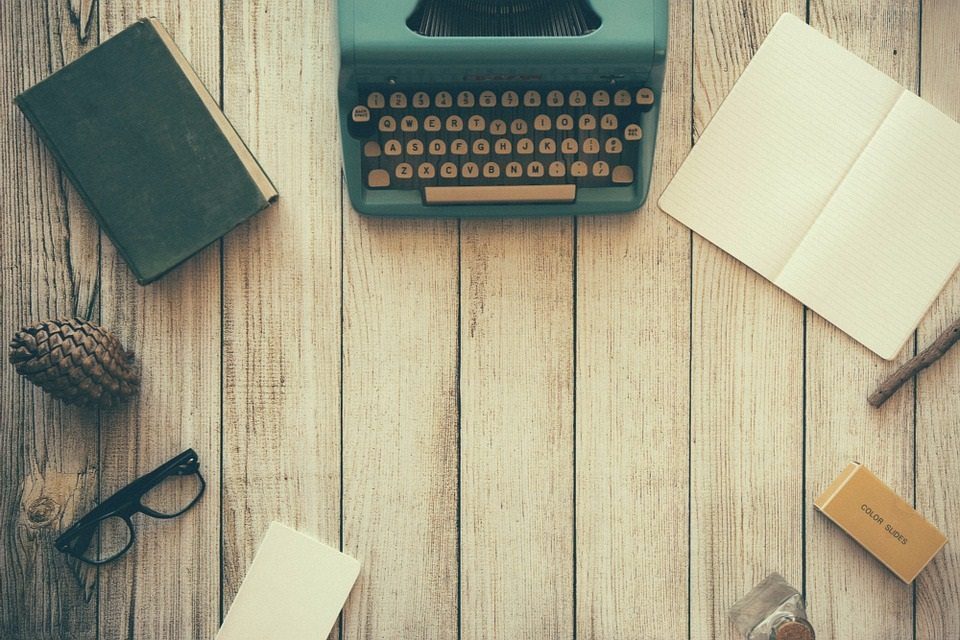 The aim of art is to represent not the outward appearance of things, but their inward significance. – Aristotle