[dropcap style="font-size:100px; color:#992211;"]H[/dropcap]ard soul classicists Vintage Trouble are jackpot winners.
Touring with The Who and the Rolling Stones, their crowds continue to increase despite their not fitting in the with any particular discourse. They've won. As Frank would say, they did it their way. Hard soul doesn't give you any laurels to rest on, the perception is that it opens the oldies', doors which in turn firmly shuts others, but as anyone who's chipped a shoulder in the business knows – doors aren't opened, they're kicked in.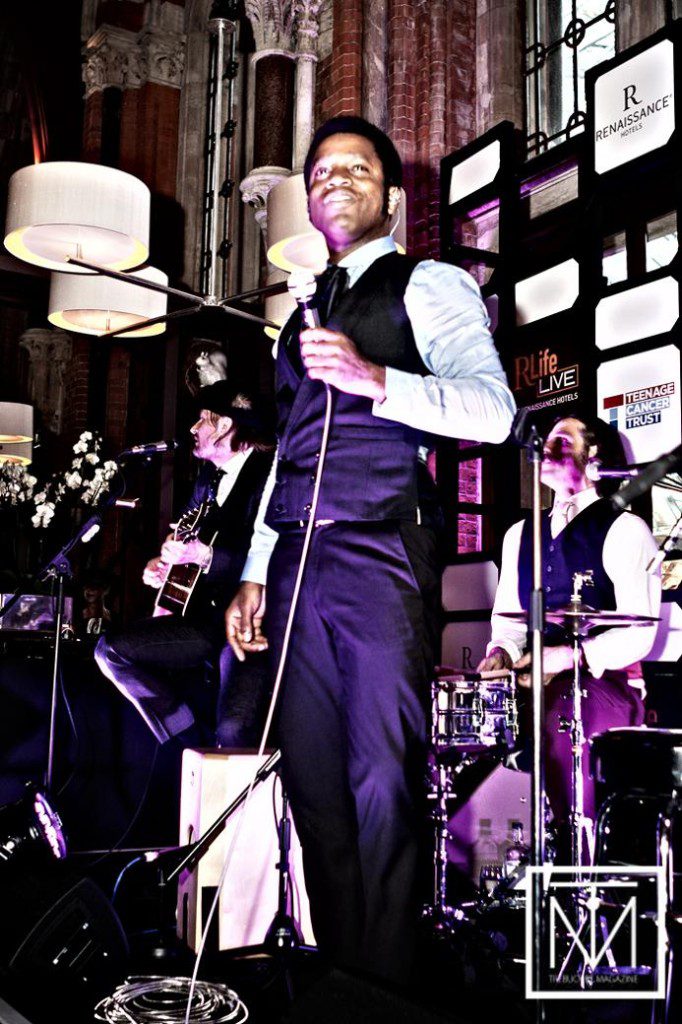 Their last three years might well be marked by being a come-from-nowhere overnight success for every set of ears they entertain, but where then do they want to go from there? What lies in store for Vintage Trouble?
On the hot eve of a Wembley stadium gig supporting The Who, Trebuchet found the American band (sans singer) to try and figure out what Vintage Trouble was about.  Why would Trebuchet travel from its tower of plainsong to interview a band that threaten to be cruise ship entertainers of the beigest drift?
The fact is, when Nalle Colt (guitar) teamed up with Richard Danielson (Drums) and Rick Barrio Dill (Bass) they did something right. Putting vocal journeyman Ty Taylor into any situation is going accelerate things, and they were already taking off by the time uber-manager Doc McGhee took them to the UK.
Fair dues, but why would any band leave their base and move to the UK?
Richard Danielson: Doc McGhee's thing is this. He looks at a band and their connection with an audience and he signed Mötley Crüe on that premise. And he says himself  'I didn't even understand that band but I turned around and saw what the audience was doing' and it's an interesting thing because what we were doing at the time was try to affect an audience. That's how we came up with the Troublemakers and the whole foundation as far as fans go.
It was about us and a crowd as far as our performance goes and he saw that, and in a way I think he discovered the music after that experience.
Rick Barrio: He's well known for Mötley Crüe, Bon Jovi and Kiss but he came from Diana Ross and James Brown, so for us that was another thing that meant that it was meant to be.
It seemed too pertinent.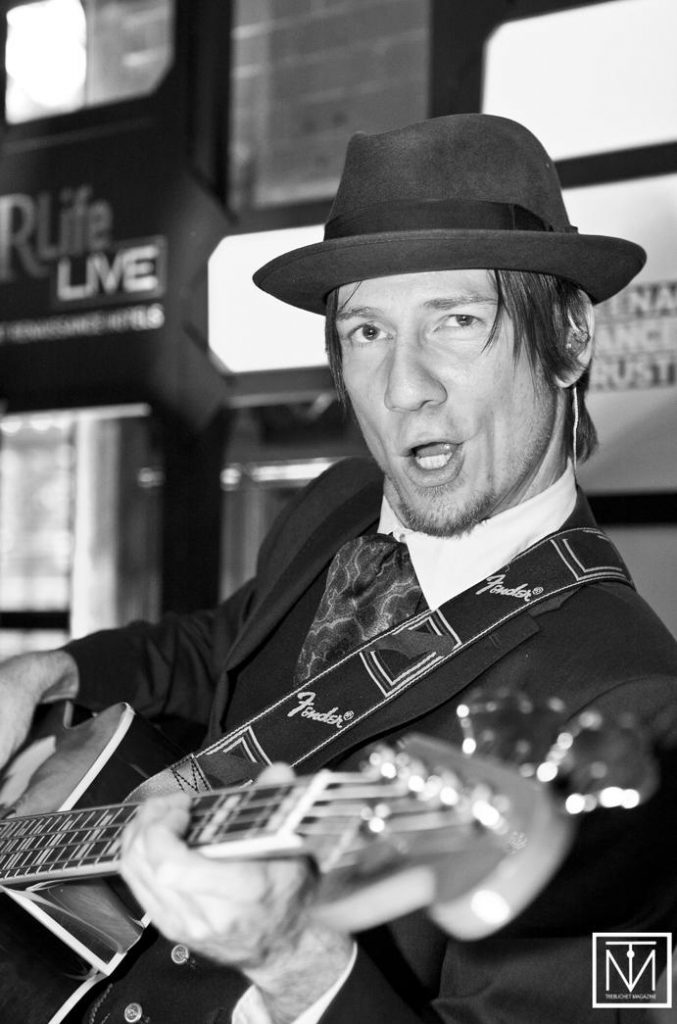 Nalle Colt: The first question he asked was 'what do you guys wanna do?' and I said 'Let's go to the UK'. We come from a generation where a lot of artists came from the UK or ended up going to the UK. I don't know why but the UK seems to have a deeper understanding of Rhythm and Blues. Bands like the Rolling Stones, Led Zeppelin etc., they almost brought Muddy Waters, Howling Wolf and those blues guys and introduced them to an audience (both in the UK and the US) that didn't know about them.
So we wanted to come over here and try it out. So we spoke to Doc and through his connections he got a CD to Jools Holland and then through Jools we got an offer from Brian May to tour.
Rick Barrio: One of the first things Doc said to us was that he didn't want to change a fucking thing but just take the music around the world. That resonated with me because we're very protective of our base regardless of who it is talking to us – even if it is Doc McGhee.
Rick: We've found an awesome thread in old rhythm and blues and working with each other over the years we've found these dormant things that we knew as kids that we've re-discovered with each other. Early RnB, early Soul… and that musically let us come through with the best of what we do and are.
Nalle: When we started this band the question for us was how do we take such an unbelievable singer and put him in the right environment. Ty comes from a soul background that is really pretty so we wanted to something really dirty, but not modern rock music. Early R'n'B had a sort of punk rockish attitude – just like The Who. So we wanted to take simple guitar, real dirty, and not thinking too much about it to give it that edge.
Richard is from a rock background, a John Bonham big sound, and then the bass has a Motown walking bass line. So Rick ends up being a rhythm guitarist as well as a bass player and I'm doing horn parts and keyboard parts on lead guitar.  So that was the sort of idea we had, but then when it got together it became something more than that.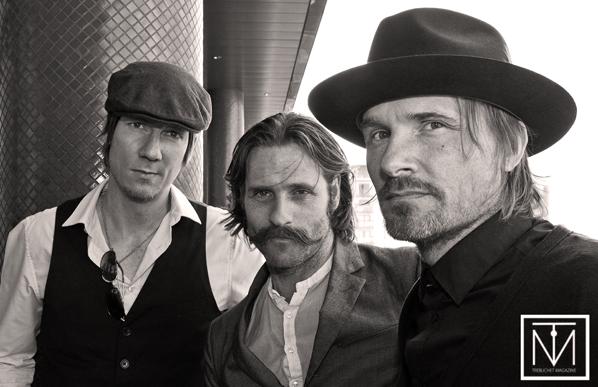 It's a real musician's dream to play in Vintage Trouble, to be in a group that creates something together. It's magic.
Richard: …and it's still coming together. Going back to what I was saying earlier, we're still finding ways to connect with the audience and from seeing other bands that we play with we're learning a bit from everywhere. I mean there are so many great bands that we love but they're really boring to watch and, no offence to them, but they don't connect.
So for us and with our residencies in Los Angeles where we were able to gain our crowd (called the Troublemakers) we are able to stamp that out wherever we go and make our performances feel like more of a party. We don't mind if the audience hoots and hollers, but we're also going to make you feel things down to the depths.
We really know as a live band that is really one of the elements of our things.
Rick: An example of this is that we did a show in Norway and we had a situation where we lost half our luggage on the way.  We had to reset because we were already without our own backline, so there was different things that we didn't have: cymbals and some of our clothes etc.
What was cool about that was that it actually it reset us to back to the first days of when we started. Fuck the clothes, fuck the in-ears (monitoring system) – we got there 20 minutes before we went on stage and it allowed that punk rock energy to come out. Which is also part of Vintage Trouble.
Nalle: I heard that Jack White changes his stage set up for each show because he wants it to be inconvenient, and there's something to that. The whole Norway thing was really great for that.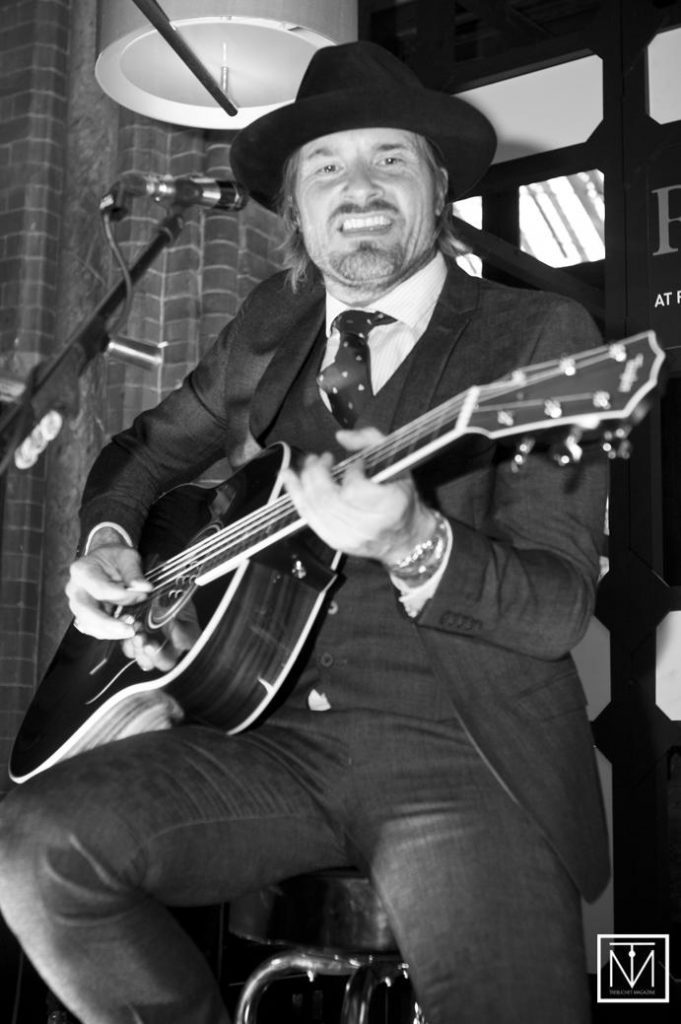 Rick: Especially since we were a bit tired cos we were in Amsterdam the night before (and you know what that entails right!) so it definitely brought out some sort of energy. And we got to stretch the balance between being entertaining and being musicians. We have to deliver good music and the balance is between being presentational and connecting with the room, and also concentrating on the music.
Nalle: Pete Townshend,  He's so in tune with music and what it's all about, told us 'I'm not a rock star, all I'm trying to be is the connector between the audience and what they want to see, and feel and hear. I'm just taking their hand and through me I'm just trying to make what they want happen'.
Rick: He also was telling us that the music and business has changed he was telling us that everything is so varied now that you have to find your moment, and that we might be a playing a set at a festival late at night on a side stage to kids on drugs, but tapping into that zeitgest was really important.
He was also saying that there were things to tap into, things that people like Rhianna are doing. To watch what zeitgeist she was getting into, be aware of it and think about it. He said that this was what he was trying to do back when he was starting in the 60s, connecting with the culture and the kids.
Trebuchet: So what contemporary music are you listening to?
[Pause]
Nalle: Well to be honest we are connecting mostly with old music; Little Richard etc. and it feels like we want to talk about it in interviews because so many people don't know about it. I mean the other day we met with Booker T (from Booker T and MGs) and we recorded a couple of songs with him… that was magic.
But to answer your question; Albama Shakes , Black Keys, Amy Winehouse….
Rochard: All bullshit aside, these are bands that are taking the road that we've taken, which is real raw recorded music. It's not new music in the sense that it's always been there.  It's music that kinda got by the wayside with the computer generation. So these guys are bringing it back to some real and raw and we do love them, and yes it's about their music, but it's also about what they bring to the table – live Rock and Roll.
No frills so to speak.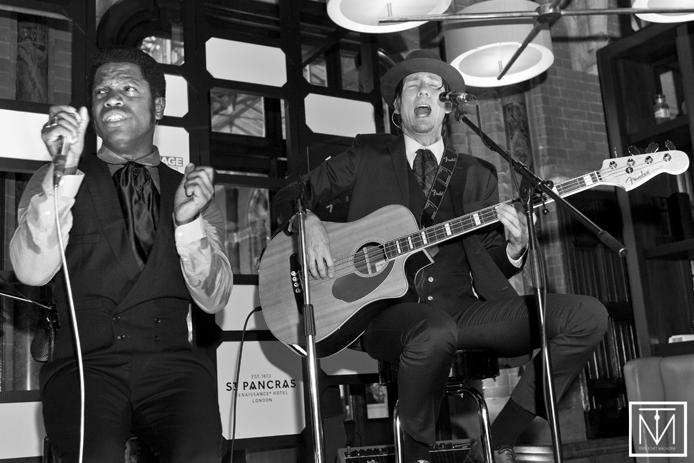 Nalle: It's funny how for some reason that has become difficult to do. Sometimes when we play TV or something the recording engineers are puzzled by us as they are so used to people using auto-tune and all these digital things. They have a hard time working with organic instruments.
For some reason people in this century have made it so difficult to do what we do – it's so hi tech and digital and everything has to be square boxes. In truth music is round, and organic, and wood and vibrations, and so many engineers have a hard time controlling it these days.
Richard: It's because they want to control it so much, but we like to be a little out of control. It's okay for it sound a little rough because that's what it actually is.
Rick: We've got to a place where we can over-fix things, where it becomes this behemoth where just because you can doesn't mean that you should. Even in a Who (support) set, if we have to play the same song we don't play to a click track or backing track, so adrenaline comes into play on any particular night depending on what your getting back from the room. So a track might end quicker than it started. Isn't that the heart of the human way we hear things and how our central nervous system reacts?
Nalle: And that's okay. It's okay to be nervous, to think differently.
Trebuchet: There is a John Lennon song called 'Nobody Told Me' and you have a song that has the same name. Tell me about that.
Nalle: When Ty wrote the lyrics I don't think he knew, but when we listened to it back it's such a different song that even though it has the same title, it's okay.
Trebuchet: What is meant by 'this is a message and a calling' at the end of that song?
Richard: Yeah we explain it live a lot.
Rick: We're big Marvin Gaye fans. Take a song like 'What's Going On' – but just because we're not in Vietnam or in the middle of a civil rights struggle doesn't mean that there aren't our own modern day issues that we're dealing with. That line takes it and tells the individual that they have a responsibility to lead by example.
We all know people that are struggling, or we've all lost loved ones to suicide for example, but we should take it on ourselves even though sometimes it's harder to love, to make a phone call, write a letter, or expose ourselves or take the time or whatever, than not.
It's harder to build than to just stay quiet but the harder thing is the thing that will help. So it being a message and calling is not only telling you what can be done, but also encouraging people to go out and do it. Especially if it's someone you've had troubles with because you might not have a tomorrow. It might be harder, but it's better… and it'll change someone else's life.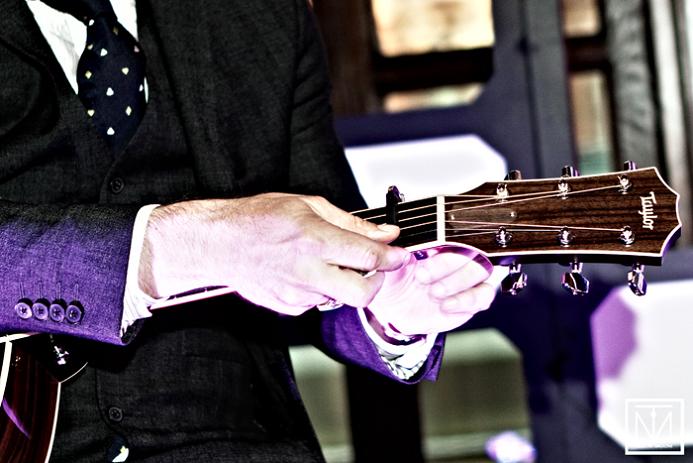 All photos: Carl Byron Batson
[button link="http://www.vintagetrouble.com/" newwindow="yes"] Vintage Trouble[/button]