[dropcap style="font-size:100px; color:#992211;"]U[/dropcap]nconscious Archives transverses noise core and vision spectacle bringing together expanded cinema and sonic propositions from London and afar.
An international line up of live audiovisual improvisations producing tangible sound and visceral vision, corporeal signals and audience interference.
PHILIP JECK (UK) & MICHAELA GRILL (AUSTRIA) & KARL LEMIEUX (CANADA)
GUILLAUME CAILLEAU (FRANCE) & JAN SLAK (SLOVENIA)
KAROLINA RACZYNSKI (UK)
TICKETS
***
PHILIP JECK (UK) / MICHAELA GRILL (AUSTRIA) / KARL LEMIEUX (CANADA)
Austrian video artist Michaela Grill (laptop) together with Canadian filmmaker Karl Lemieux (16mm film projectors) and British turntablist Philip Jeck (turntables),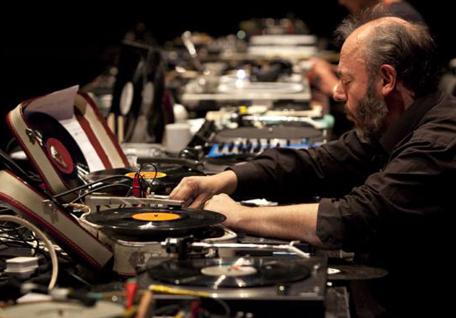 will present a unique and improvised audio-visual performance in which image and sound, analog and digital elements are synergistically interwoven.
Philip Jeck is most known for his contributions eliciting "ghostly bricolage, looped drones, surface noise and gossamer rhythms of pulsating hiss (The Wire)". His record compositions have taken the form of up to 180 record players and records – his live shows a mass of interlocking grooved noises and disrupted sequences.
Philip Jeck homepage
Michaela Grill is a Viennese based moving image artist who has been making waves with her body of film and video work, sound installations and live visuals since 1995. Distributed by Sixpack Film (Vienna) and Light Cone (Paris), Grill's work is prevalent on the European festival circuit and mixes digital abstraction and modulation in dialogue with its celluloid cousin.
Michaela Grill – Sixpack Film
Karl Lemieux is an electric presence on Montreal's experimental film scene, constantly evolving sonic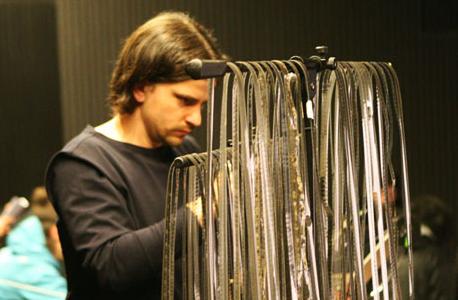 collaborations and new film/light works since 2004. Orchestrating an assortment of hand-processed 16mm film loops through a suite of 16mm Eikis, Lemieux bleaches and paints filmstrips seconds before they hit the gate. Lemieux has has worked with an arsenal of musicians including David Bryant, Roger Tellier-Craig, Efrim Menuck and Thierry Amar from Godspeed you ! black emperor, Jerusalem in my heart, Shalabi Effect, Elizabeth Anka Vajagic, Jonathan Parant, Alexandre St-Onge, Christof Migone, Thomas Ankersmit and Kevin Doria from Growing.
Karl Lemieux – interview
***
GUILLAUME CAILLEAU (FRANCE) & JAN SLAK (SLOVENIA)
Guillaume Cailleau (super 8) and Jan Slak (drums) present #2.06 – a stark, punk statement in expanded cinema.
Described as "tangible sound, beating under the skin, wrapped into an envelope of stereo film projection".

Consisting of two super-8 loops on two projectors with the frame succession of red-green-blue-red on one and cyan-magenta-yellow-cyan on the other projector – the two projections interleave and variate in size, frameline and speed. In addition, Jan Slak brilliantly performs with base drum and snares, seemingly synched with the projection. A transcendent analogue experience, physical, radical, handmade, and live.
Guillaume Cailleau is an active member of the collective LaborBerlin, devoted to preserving and developing the creative possibilities of the celluloid film format and DIY processing. He also operates in duo with the musician Werner Dafeldecker and with several choreographers and performers, creating video for the stage encompassing film, installations, video and performance which explode the boundaries of the cinematic image.
Jan Slak is an active presence in the Berlin music scene, switching repertoire from punk rock to jazz bands, and creating new work with multimedia artists for theatre and installations.
Guillaume Cailleau & Jan Slak live
***
KAROLINA RACZYNSKI (UK)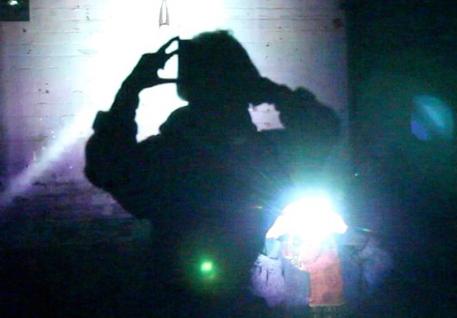 Karolina Raczynski is a filmmaker and multimedia artist who actively curates and stages screenings and live exhibitions as part of the quartet Collective-iz in London and around the UK.
Raczynski explores the role of the screen by using video, film, Internet, public intervention, sound and performance. Her work attempts to move beyond the single screen setup and instead emphasises the perception of the projection as an event or a physical experience. She is interested in how the audience receive and respond to these events. Previous live works have included mirror signalling with her twin sister between Berlin and London, and other interventional pranks involving the audience members.
Karolina Raczynski
UNCONSCIOUS ARCHIVES #13
THURSDAY 26TH JUNE
Doors: 7.30pm
£6 adv / £8 on door
Apiary Studios, 458 Hackney Rd, London, E2 9EG
Philip Jeck, Michaela Grill, and Karl Lemieux have been supported by Edinburgh International Film Festival 2014, Black Box Live, programmed by Kim Knowles.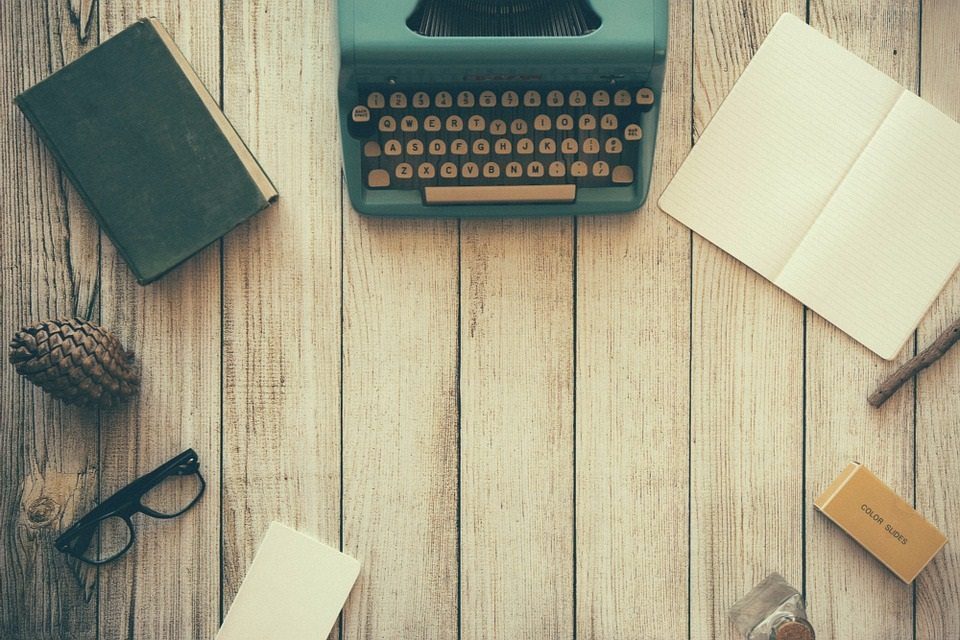 The aim of art is to represent not the outward appearance of things, but their inward significance. – Aristotle