[dropcap style="font-size:100px; color:#992211;"]H[/dropcap]irsute folk-soul performer Lloyd Yates is on the move and heading towards the light.
With a new album coming together and winning more fans with each live date he's slowly orbiting closer to the mainstream appeal that groomed careers are  based on.
It seems like a sure thing; where time, care and community are more key than saturation and promotional budgets, but it also feels like a long time between releases and you wonder whether the flame might flutter and die without action.
Yates' 2013 EP release Bring Back the Life was called 'virtually faultless' by Trebuchet reviewer Carl Batson, high praise for an act that doesn't shy away from being both accessible and acoustic. To his credit Yates' music has more integrity and soul than many others in that crowded field, and with his unique take on appearance and delivery, it's not hard to see why he's signed to a major label.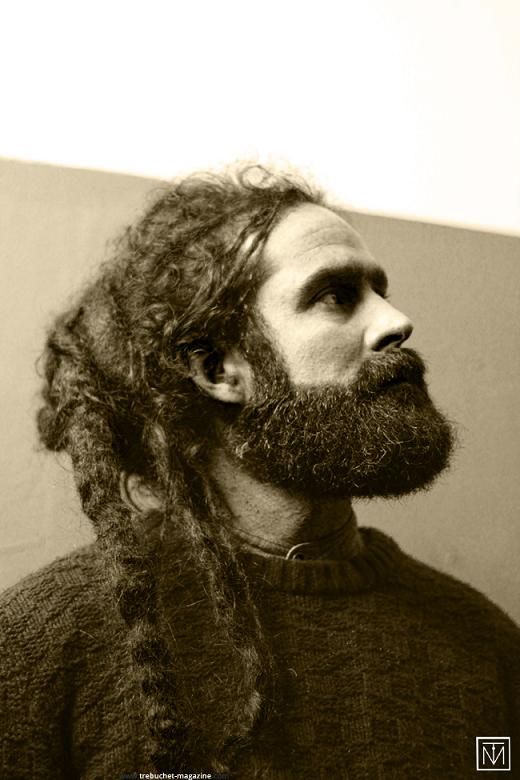 The man has potential. Which, to the industry's credit, they've left to develop, or at least waiting it out until they've got the next release to promote. Careful and unhurried, the music reveals itself over time. For any artist there would be a sense of pressure and urgency in such a situation, Nevertheless, you get a sense from Yates' music that there is a resilience to the man, a resilience on the verge of crystallizing into an organic philosophy not dissimilar to his music.
An amalgam of a number of factors, Yates' music digs its soul roots from late 60s album-orientated pop. Accessible sounds which echoed the higher vistas of Astral Weeks, Pet Sounds, The Band; personal visions of universal themes (love, loss, hope) are hinted at, without fully copping to the more out-there concerns of those latter era albums. Down home, without getting too high at the hoe-down.
Hailing from St. Ouen, Jersey (Channel Islands) Yates' vision gives us a broad, accessible insight into his life, a heritage steeped in global wandering, surf, travelling and the warm containment of a rural existence. All of which shows in the giant beard, dreads and warm manner with which he greeted Trebuchet when we met him backstage at the Borderline in late January 2014.
Crowded into the greenroom Yates, bandmates, and friends create an easy sense of chilled bonhomie; acoustics are strung, snatches of chorus echo about us. Beers are passed back and forth as people prepare for the show by getting loose. At this stage, the band have played enough together that they are comfortable, rehearsed and thus relaxed.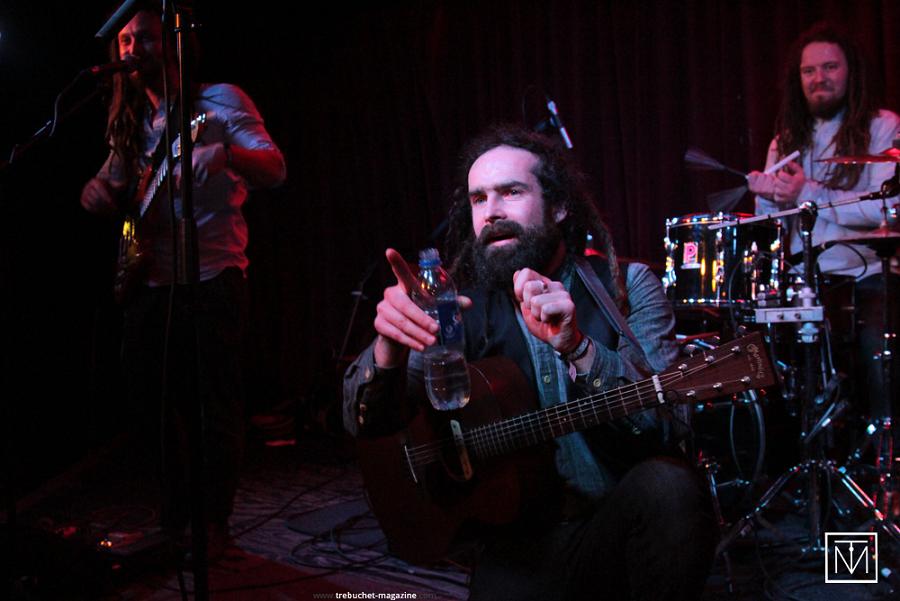 Interviews (especially those directed at a particular member of a group) can be a buzz kill and, escaping to an even smaller room, Yates relaxes into the flow of questions, revealing more and letting Trebuchet get into the guiding philosophy he works within as well as the slow course behind the creation of the new album.
Lloyd Yates: "At the moment I'm finishing up the artwork and illustration. I've got this artist in mind that I really like, she's also from Jersey and she's framing ideas at the moment so we're to-ing and fro-ing about that.
Music-wise I'm thinking about what the album will be as we've a few little delays as far as the recording goes, but we're looking to start back next soon. As it is we're about three-quarters of the way done but we've got some more vocals to do and we're going to have a string section come in for a couple of songs and see whether it works or it doesn't.
It's a kind of trial and error thing now where the songs are strong and there and I'm happy with them, but we've still got a bit of room to move with layering instruments etc. In this way we use layers to enhance certain parts but not to create new ones.
For instance, when we play 'Burn Me Baby' live we play it stripped back, the layers aren't there (as they are on the recordings), but we feel that we're giving enough of ourselves into it that, at least on the smaller stages, we can get away with it. When we start playing the bigger stages we might have to think about that a bit more, however so far we're definitely in a place where we can perform everything that we've done on the record.
So that's why we use layers to enhance rather than create the songs, so that it's not too over produced, not too much going on.
I think with music you're sharing a piece of art, so I'm happy that we use as many layers as the song needs but not enough where we let go of the acoustic vibe. Talking again about the recording process being trial and error, for us there have been moments when I think that 'oh we've lost it, where's it gone?' and so we know at that stage how much salt or sugar we want to add (or subtract) to get it to where we're happy with it and where it's consistent."
We start talking about honesty in music and about whether the current popularity of acoustic music is indicative of anything in society. A return to some idea of 'traditional values' perhaps, or whatever that label means at any given time?
Lloyd Yates: "My music career started for me when I took myself seriously, and then really took off when I took myself really seriously and did things exactly as I wanted. To some (people) I'm doing exactly as I want right now, in terms of intent, and in terms of writing music.
I started writing music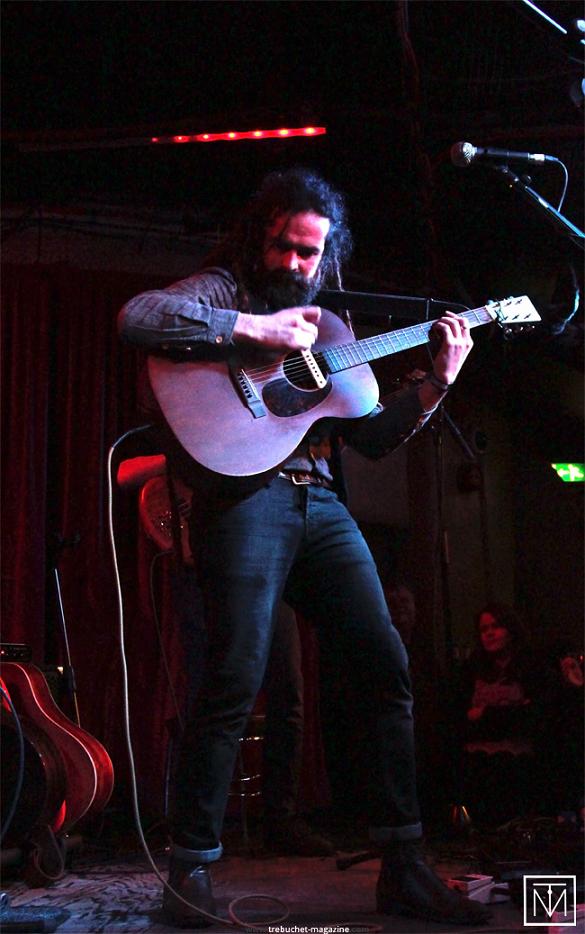 with intent, putting it down on paper, when I was living in Mexico. I'd had a little girl, which came about through surfing and falling in love with my best friend from the age of twelve. We were making jewellery and selling it on the side of the street, eking it out really. I was playing Cajón with a guitarist and violin player and getting 800 pesos a gig and just playing hotels and other venues. Little places.
In the middle of this I found out that we were having a baby and one part of us thought that we'd get a boat to Panama and get home that way but the more pregnant she got ,the more sick she felt. She wanted her family around her. So we came home but before we left Mexcio I'd made the decision to become a carpenter and give the music a real good go.  That was a real important moment for me because that was the decision that meant I knew who I was, I became a dad.
I'm proud when I say that because it was the decision that changed everything, my life even, and I try to put that in the music, and hold onto that.
What happened since then was…  that life happened! (laughs) It's hard. We got back from Panama and we broke up, but because the mother I were such good friends I could let myself let them go. Which I think is an insight into how I believe you should let everyone go. If you're going to let them go them you have really let them go, otherwise it'll hurt you.
I'd just been signed by EMI and I remember going up and signing and I was distraught, I couldn't even register the fact that I was signing onto one of the greatest things that ever happened to me, that it was an achievement. From that kernel of thought in Mexico to two years later, I was up in London in this office doing what I'd always dreamed of. But I still had to let go!
[quote]Our music comes from what we like.
We create our sound from what we like.[/quote]
So that's what my songs are about, the idea that you can do it if you think about it and also me and her breaking up, where the turnover was good, and I suppose I try and tell that to people.
What I've noticed is that whatever it is I want to sing about, whether it's her or my new girlfriend, they all have the same message, they're all saying the same things and it's about all those hidden aspects of  how we are in situations. When we should give ourselves and the situation more credit and not actually think that something wrong is going on, when actually there is a way through it. I deal with stuff very well in thinking about things this way, it's my button that I can press when shit hits the fan to get through it.
It's associating yourself (with the situation) for the right reasons, not by allowing something to be and burying your head in the sand, but allowing it to be and knowing the steps that go with that. For example there are so many parents splitting up left, right and centre and five years down the line mum and dad are still at warheads! So the message I try and say is to 'let it happen' because, when it happened to me, you can either sit the corner and do nothing or you can say 'how am I going to make this great for my daughter?'
The idea of having a kid is supposed to be about not thinking about yourself any more but the ironic thing is that here I am, away from her doing what I always dreamed, and the only way I can explain how that came to be was that she gave me something. By having her I suddenly realised who I was and the support (because we've all kept so close) from the ex and the new girlfriend, and the beach, the sea, the network and the small community and everything has been a beautiful thing.
It enables me to get out here and play the gigs, talk on radio and to Trebuchet, it's about being positive. It's healthy!"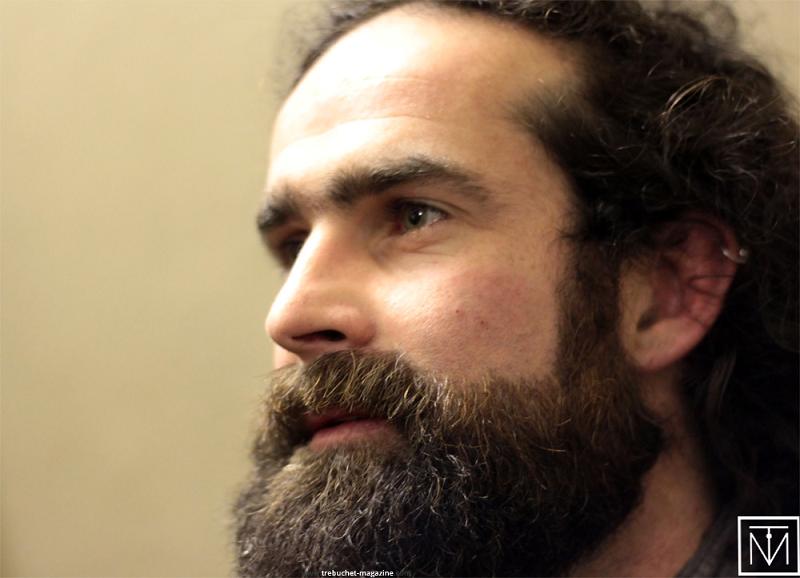 This record (which will be Lloyd Yates' first album -Ed) has that same vibe as the EP and came from a time when I was moving up to London and thinking that a door could be opening.
Lloyd Yates: "From there, now that the London thing is happening, I'm thinking about the second album and what am I going to write about;  about leaving my baby, finding a new partner, splitting up, just thinking 'where am I, where am I?'
Our music comes from what we like. We create our sound from what we like. I've been given an opportunity to find out what that is through trial and error. We have let other people run the  sessions but none of the songs were getting where we really wanted them, but that was itself a good insight into how we wanted to sound.
For instance, sometimes we want to hear the djembe or the Cajón, we can call on this multi-instrumentalist French guy and he just gives everything this real rootsy vibe. He learnt his trade in Africa, where they believe that you're not a true djembe player unless you piss blood. Apparently, the way you should hold the djembe is against your bladder and when you play for an extended period of time that's what happens.
I love the idea that when he's on stage with him he's giving me that energy and bringing that tribal percussive vibe.  I also love traditional folk, I love old England, I love this style of the writers from back in the day. It's very romantic. I guess I've always had a romantic idea that one day I'll be sat in a flat in London, just writing songs and it came true!
In the end I'd like to come away from the 2014 feeling like we've done our best, and played as many gigs as possible, and to not allow this life to make me tired of this life. In some sense the aim is the same as if I wasn't in a band and wasn't in a relationship, it's about staying united (in a broad sense) and performing to the best of your abilities. "
Upcoming tour dates:
7th June – Electric Beach Festival, Cornwall
12th June – St Pancras Old Church, London
4th July – Barn On The Farm, Gloucester
Photos by Kailas Trebuchet