[dropcap style="font-size:100px;color:#992211;"]C[/dropcap]
ulture Declares Emergency launched today, with more than 190 leading UK arts and culture institutions and individuals declaring a climate and ecological emergency. The first wave of declarers include some of London's best known arts and cultural venues including The Royal Court, The Lyric Hammersmith, The Gate Theatre and Battersea Arts Centre.
Created by a group of concerned individuals and institutions from the arts and culture sector, the Culture Declares Emergency launch stopped traffic this morning, with a beautifully curated and disruptive nonviolent horse-led procession through London. More than 150 people were present, with a real horse deliberately chosen to lead the procession to symbolically show the need for culture to align with nature.
Inspired by Extinction Rebellion and School Strike For Climate, Culture Declares Emergency is organising a range of events in the run-up to Extinction Rebellion's International Rebellion, which begins on 15 April.
Bridget McKenzie, cultural consultant and one of the organisers of Culture Declares Emergency, said: "Culture Declares Emergency is about revelation of truth and declaration of our intentions. It is coming together in one sound with and for many voices, in solidarity with all those affected by the climate and ecological emergency. It is the first of many waves of artists and cultural organisations announcing their intentions. It begins in London, a place implicated with the extractive and colonial histories that have led us to this emergency but it is also a place rich with culture that can be turned towards the task of reimagining how we relate to one another and the living planet."
For further information, visit the Culture Declares Emergency site here.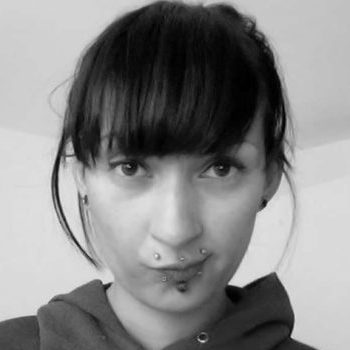 Naila Scargill is the publisher and editor of horror journal Exquisite Terror. Holding a broad editorial background, she has worked with an eclectic variety of content, ranging from film and the counterculture, to political news and finance.