[dropcap style="font-size:100px; color:#992211;"]M[/dropcap]uch of what can conceivable be written of Trioscapes' most recent album Digital Dream Sequence is exactly what could be written about their previous offering Separate Realities.
Musicians, jazz musicians particularly, may spit their coffee all over their keyboards on reading that, apopleptic and petulant – pointing out that where the previous album was underpinned by Ionic mode progressions, that this one is rooted in the Chromatic (or somesuch muso guff). Suffice to say that, as with Separate Realities, Digital Dream Sequence does not cling to homely pentatonic melodies or major chord, 4/4 song structures.
It is a surprising and joyful departure from the predictable, which would be easy to describe as mind-expanding if it did not so closely follow its predecessor in structure and feel.
As it is, there are a few physical embellishments to the formula worth noting, but not many. Keyboard fills (or what sounds like keyboards – what Dan Briggs can do with a bass guitar and effects pedals can be confusing at times) bring an extra accent to the pieces, as well as atmospheric depth on, say, the opening sequence of 'From the Earth to the Moon'. On that track, the use of keyboard wash with a glockenspiel voice is foregrounded in something that tips a hat to Pink Floyd's exploration of moon themes, before it takes off into something more definitely Trioscapes in its saxophone/bass/percussion attack. The track goes on to finish with an outro that co-opts much of the main theme from Tubular Bells.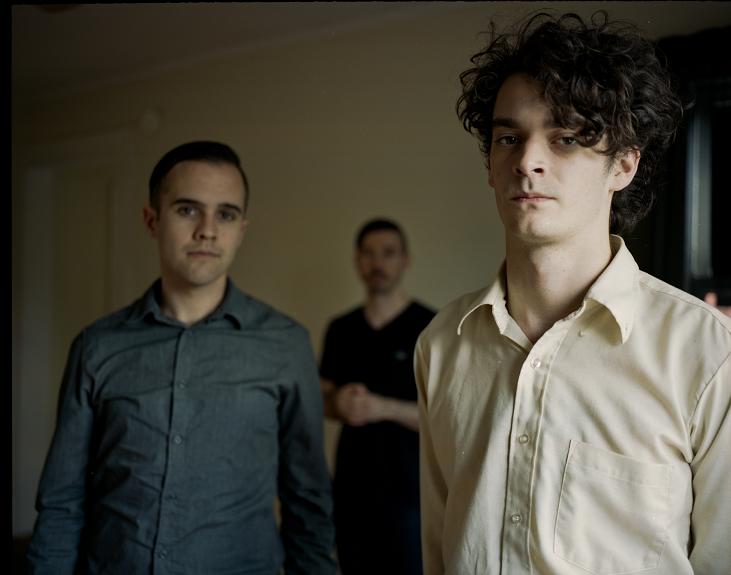 Keys, elsewhere on Digital Dream Sequence, play a role more to do with sound dynamics than with song structure – they fill a gap in the lower mids that is left between Walter Fancourt's flute and alto saxophone moments.
To state outright that this album sounds like Separate Realities is misleading though – there is much in the way of progression to note, and a gelling of roles between band members who have, onstage and in the studio, found a way to fit their individual talents into a group dynamic. Although there were moments of more-than-the-sum-of-its-parts alchemy on the earlier album, they were rarer than they are on Digital Dream Sequence. The latter has more raw groove, embeds moments of individual technical dexterity into the compositions less abruptly, and overall displays a more comfortable fusion (arg – that word!) between the funk and metal aesthetics that comprise the Trioscapes recipe.
Of that curious mix, the mention of both Pink Floyd and Mike Oldfield above may offer some clue – there is a smattering of prog rock reference on Digital Dream Sequence (the intro to final track 'The Jungle' particularly) which opens a world of musical territory to the trio. Particularly the rhythms of Mali, which fascinated prog musicians for much of the 80s. Or perhaps that is too fanciful (jazz and funk have, historically, a more direct conduit to African rhythms than anything channeled through prog, after all).
Nevertheless, that final track, once one has re-accustomed the ear to the Trioscapes tag-team approach to rhythm, tension and controlled saxophone madness, throbs with a primal, sweaty and utterly invigorating energy that transcends jazz, funk, metal or rock and is its own glorious creation.
Which is something that never quite happened on Separate Realities (and bear in mind that Separate Realities was chosen by this reviewer as the album of 2012). This time Trioscapes have thrown off the anxiety of influence, have coalesced their individual contributions into a smoother whole, and have dug deeply to find an immense gravitronic groove.
It's a throbbing monster of an album.
[button link="http://www.metalblade.com/trioscapes" newwindow="yes"] Trioscapes/Metal Blade Music[/button]

Sean Keenan used to write. Now he edits, and gets very annoyed about the word 'ethereal'. Likely to bite anyone using the form 'I'm loving….'. Don't start him on the misuse of three-dot ellipses.
Divides his time between mid-Spain and South-West France, like one of those bucktoothed, fur-clad minor-aristocracy ogresses you see in Hello magazine, only without the naff chandeliers.
Twitter: @seaninspain