Season 4: Virtual Trebuchet
5th May 20
Due to COVID-19 and the current lockdown situation we are moving the event online so on the 15th May make sure you grab a beer, wine, or non-alcoholic beverage of your choice and settle down to investigate Contemporary Surrealism with us.
Speakers:
Benji Reid considers himself a Choreo-Photolist; a term he coined to encapsulate his unique practice where theatricality, choreography and photography meet in the image. His breathtaking photographs, composed primarily of self-portraits in incredible, anti-gravitational poses with a medley of props, draws the audience into a different dimension. In the hyper-realities he presents the subject is liberated by acts of the artist's imagination. Whether exploring life as an outsider; issues surrounding mental health or complexities of fatherhood, Reid makes the audience part of the discussion.
Barry Adamson has been creating all of his life. Perhaps his greatest creation is himself as a multi-disciplined artist. The self-taught musician rose to prominence as the bass player in Magazine and toured extensively. His establishment as a solo artist came after a three-year stint with Nick Cave and the Bad Seeds and heralded the release of his seminal first solo album, 'Moss Side Story'. Critically acclaimed, it raised Adamson's name as a composer of diverse complexity; able to tell a story with music, where the images were those supplanted in the minds of the listeners. Offers quickly followed and saw Adamson work with some of the film industry's most intriguing mavericks including Derek Jarman, David Lynch, Oliver Stone and Danny Boyle. It was always a logical progression for Adamson to move behind the camera and once again his brooding film noir style and dark comedy has seen him write, direct and score a number of short films.
This talks event is in collaboration with the October Gallery. Founded in 1979, October Gallery, in central London, exhibits innovative, contemporary art from around the world. For over 40 years, October Gallery has pioneered the development of the Transvangarde – the trans-cultural avant-garde.
15th May – 7.30pm-9pm
Become a Patron via Patreon to watch the live recording of the event, with Q&A as well as a tonne of other benefits.
James is a lecturer at King's College London where he leads the Levitated Nanophysics Group which explores the interface between the weird and wonderful world of quantum physics and nanotechnology. Growing up in Dorset, specifically sunny Swanage by the sea, he escaped the tranquil countryside to study physics at Imperial College London, where he saw tonnes of bands and was overwhelmed by buildings more than three stories high. He gained his PhD at Durham University and was awarded a Marie Curie Fellowship to work at the University of Vienna. In 2017 he was awarded the David Bates Prize for his pioneering contributions to experimental and theoretical quantum optomechanics before taking up his current role at King's in 2018.
Season 3: Gunmakers
31st Jan 20
Charlie Schaffer, Awarded First Prize at the BP Portrait Award 2019
Schaffer's work, considered portraits, are vibrant action paintings that describe more than the visual representation of the sitter, they encapsulate a process. They've also won numerous awards.
https://www.charlieschaffer.com/

Luciana Haill
Luciana Haill works with brainwave signals (Neurofeedback), Augmented Reality and Strobe lights, exploring consciousness & expressing the results through digital media, performance, sound & drawings. Through her artworks you encounter altered states, dreaming & 'Hypnagogia' commonly experienced at the onset of sleep & day-dreaming, in generative textured soundscapes & data visualisations.
http://www.lucianahaill.co.uk/
Prof. Bobby Acharya "The Dark Sectors of the Universe"
The "Light Sector" is all the luminous matter and has an extremely rich and elegant structure. Models of extra dimensions of space suggest a similar picture for the dark sectors and suggest that dark matter also has a rich structure.
http://users.ictp.it/~bacharya/
https://www.kcl.ac.uk/people/bobby-acharya
Held at The Gun Salon @ Gunmakers, Clerkenwell, London.
Season 2: Laylow
8th Oct 19
"Dark Matters" Malcolm Fairbairn
(Kings College London)
"Psychohorology" Jordan Baseman
(Royal College of Art)
"Painting Objects in Dynamic Space" Alex May
(IS University, Brighton)
Space Soundtracks by Danny De Matos (Lisbon Kid) [Listen here]
Season 1: The Troubadour
Each Wednesday of November 2017 Trebuchet presentws a series of talks in Chelsea, London. From borders of culture, history and contemporary art Trebuchet brought vibrant discussion into the heart of London. Venue Troubadour : 263-267 Old Brompton Rd, Earl's Court London, England SW5 9JA Doors 7pm. https://www.troubadourlondon.com/
Bulletproof Coffin: Weirdness and acclaim in underground comics
29th Nov 2017
Trebuchet in discussion: with Shaky Kane & David Hine.

From Kanye to Kamasi: A Bluffers Guide to Contemporary Jazz
22nd Nov 17
Trebuchet Magazine in Discussion with Jazz promoter and broadcaster Jade Lauren.

Made Corrections: Street Art in a Lithuanian Youth Prison
15th Nov 17
Trebuchet Magazine in discussion: with Olly Walker and David Ellis.
Networks, confidence and a keen eye: How to get ahead in art curation
8th Nov 17
Trebuchet Magazine in discussion: with Kristin Hjellegjerde & Becca Pelly-Fry.

California Devils: Rock, Evil, Sex in 60's USA
1st Nov 17
Trebuchet Magazine in discussion: Musician, Director and Writer Stephen 'Snips' Parsons.
Feature image Flyby Courtesy of Mark Batty.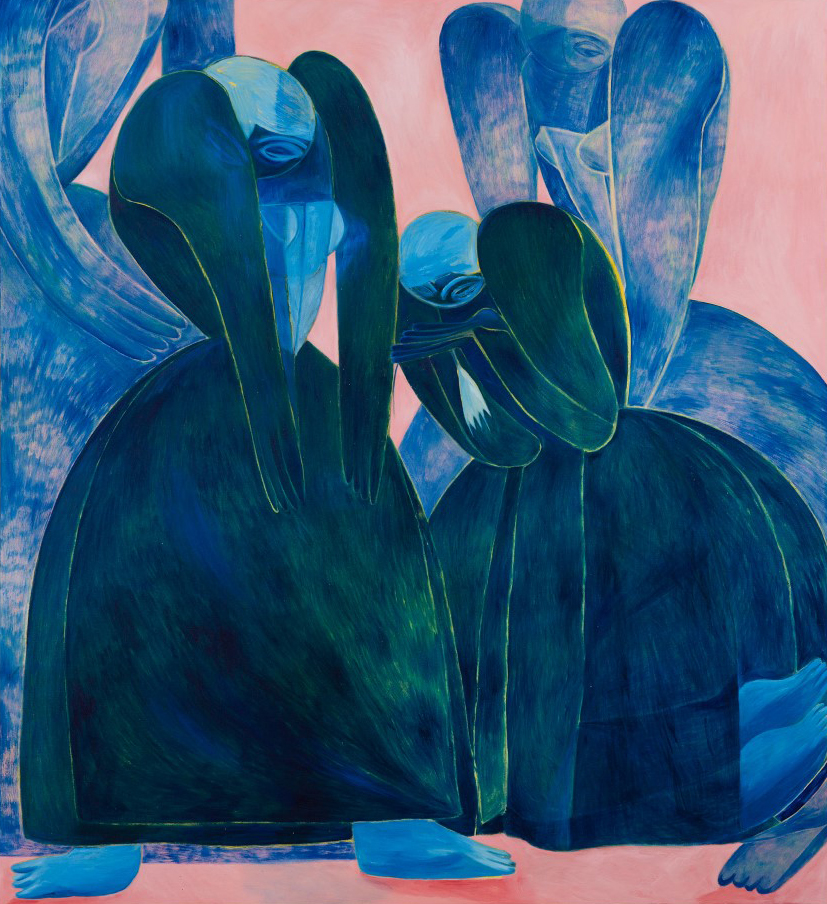 Some of the news that we find inspiring, diverting, wrong or so very right.