[dropcap style="font-size:100px; color:#992211;"]S[/dropcap]inger-songwriter Tim Bowness' fourth solo album is an ambitious affair.
It's a concept album in which a fictitious 1970s classic rock musician reflects on his life and career, covering themes of fame, ageing and the fear of being made irrelevant by younger and more vital acts. The album features an impressive supporting cast including Porcupine Tree's Colin Edwin and The Pineapple Thief's Bruce Soord as well as gu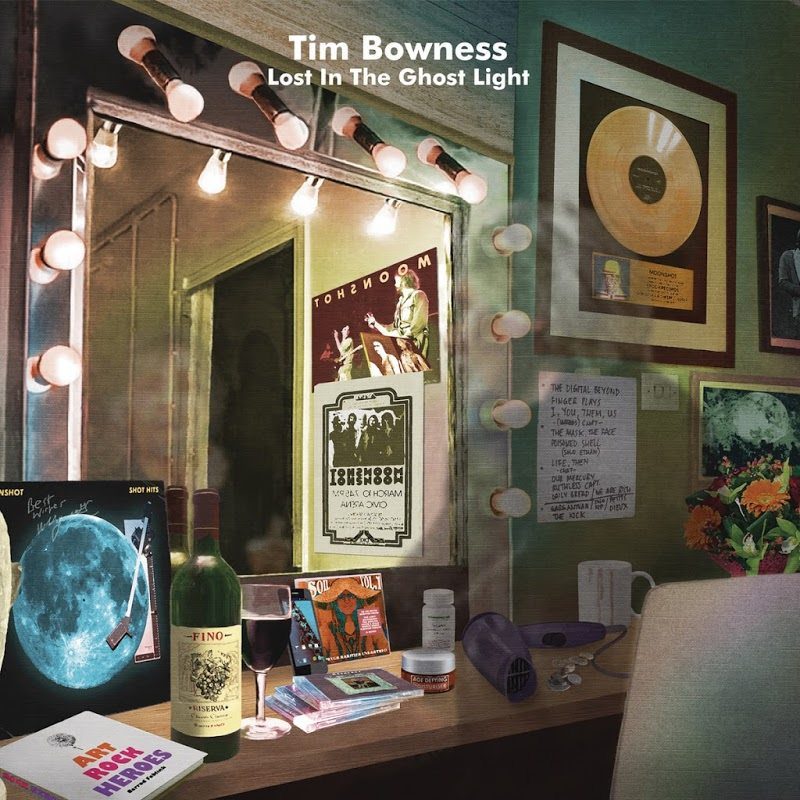 est appearance from Kit Watkins and Jethro Tull's Ian Anderson.
The first two numbers, "Worlds of Yesterday" and the lengthy "Moonshot Manchild" set the overall mood, dreamy and elegiac, Tim Bowness' sometimes understated vocals set amidst rich keyboard-led arrangements with swirling Mellotron playing a lead role, flute fluttering in and out of the mix, and violin adding further colour. "Kill the Pain that's Killing You" with its squalling guitars and skittering percussion is a change of pace, one song on the album that rocks out. "You'll be the Silence" is suitably epic, while the short but darkly atmospheric title track oozes foreboding.
The album closes with "Distant Summers", a distillation of many of the album's strengths, and featuring Ian Anderson's evocative flute solo over a wash of Mellotron; none more prog.
The fictional discography of Jeff Harrison of Moonshot references the iconic artwork of Dark Side of the Moon and In the Court of the Crimson King, and these are echoed in the music as well along with the more contemporary sounds of Porcupine Tree and latter-day Marillion. But more than anything else the album draws heavily from the sonic palette of the second half of the 1970s, an Indian Summer of progressive rock when the genre was losing the Zeitgeist but nevertheless produced some classic albums that have stood the test of time.
This album is Tim Bowness' homage to that era, and it's as much about the gorgeous layered arrangements as it is about his excellent songwriting. It's also an album that works as a continuous piece rather than just a collection of songs. Bowness has done an excellent job at evoking the spirit of a past era while framing it in a contemporary context.