[dropcap style="font-size:100px;color:#992211;"]C[/dropcap]
laiming that it is too much of a risk to programme work by black artists is often simply an excuse for racism, a new report argues. 
Research commissioned by Eclipse, a black-led theatre company in Sheffield, uses an analysis of a recent three-month tour to attack typical reasons given for not programming work by black artists.
Providing evidence to counteract the idea that such work presents a risk in terms of audiences, ticket revenue or artistic quality, it concludes that 'it becomes increasingly difficult to justify the reasoning behind risk-averse programming, when risk is all too often closely associated with race'.
The report analyses data from a tour of Black Men Walking, a play created through a three-year project that selected 16 black writers to create a new work. Addressing assumptions that a venue would struggle to sell tickets if it doesn't have a black audience, the report notes that 71 of the 84 performances (85%) across a 14-week UK tour sold out. It adds that the average occupancy was more than 20 percentage points higher than the UK average, and that 'unusual' travel distances—with 40% travelling more than an hour to see the show—demonstrate 'a keen appetite for rare black stories'.
The tour attracted a diverse audience, with 21% coming from an ethnically diverse background. But the report notes that the audience was also 'firmly comprised of core arts attenders willing to be challenged and provoked'. The report added: 'This is a powerful audience combination—and again one the venues should be keen to see. The desire to return to see Eclipse work again is another compelling reason why a venue would want to programme this work.'
The second supposed barrier—the idea that theatres may have to lower ticket prices or give tickets away to attract diverse audiences—is also undermined by the report. 58% of audiences booked more than two months in advance, paying an average of £10.74. And fewer than 500 complimentary tickets were distributed across the run, indicating that sales did not have to be 'chased' with promotional offers.
The research also rejects the idea that work by diverse artists wouldn't be of high quality. It says there was 'overwhelmingly positive critical acclaim from the media' and 'extremely positive responses in audience feedback'. 42 publications reviewed the show, including the Guardian and the Independent, giving an average star rating of 3.9 out of 5.
Despite the demonstrable success of the tour, the report notes that some venues turned down further performances as they still felt it would be too difficult to sell tickets, even when the rest of the run in their venue had already sold out. In some instances, Eclipse was asked to underwrite the additional cost of extra shows.
The arts sector has a long history of grappling with 'risk'. A 2001 report on racism in theatre, also called Eclipse, noted that although culturally diverse work was considered risky, '"safe" product has failed at the box office, [and] this has not stopped artistic directors from consistently programming in this way'. It called on the Arts Council to undertake research on marketing initiatives to test the assumption that certain types of work are 'high risk'.
And research by AP in 2016 found ongoing concerns that 'risk' is cited as a way to avoid programming work from diverse groups. "People have absolutely turned us down in the past because they're scared of the risk of disabled people on stage, or—God forbid—black and disabled," Graeae's Artistic Director Jenny Sealey said. Rifco's Artistic Director, Pravesh Kumar, added: "I don't think the reasons Rifco sometimes doesn't get booked are all economic. Some shows that got five stars, lots of tickets, and a full house didn't get a call to come back."
Eclipse's work will continue in the coming months with the rollout of Slate, an international programme promoting the visibility and mobility of black and ethnic minority artists and professionals. Eclipse said that it hoped the report 'will help support further touring of black work for longer runs, across a wider range of locations in the UK and be used as a resource by artists, companies and funders alike'.
Source: ArtsProfessional
Image: Black Men Walking, Eclipse Theatre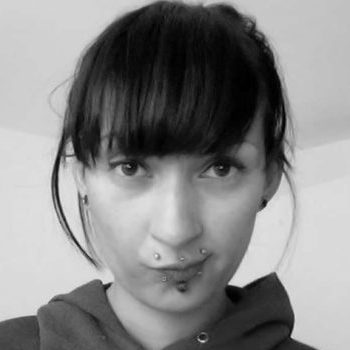 Naila Scargill is the publisher and editor of horror journal Exquisite Terror. Holding a broad editorial background, she has worked with an eclectic variety of content, ranging from film and the counterculture, to political news and finance.