In 2022, the authenticity of abstract art as being genuinely art is being questioned, with critics like Jerry Saltz pointing out that often the familiar prettiness covers a canvas empty of ideas. Instagram might be awash with competently executed works that look legitimate but without danger or risk where is the reward?
Given that abstract works sell that there is a paying public that finds something they like suggests that people bemoaning artistic mediocrity are merely abstract viewers rather than players of the game. However in an era where speculation has changed the discourse around art from content to capital it feels like we've reached an important juncture where it's right to question – what's this for?
That said, not everything has to be about set narratives and effective works should challenge us on levels not reducible to symbolic motifs and Orlanda Broom's works have done that. In the past her works were marked by haunting floral landscapes which tinged with lysergic vibrance summoned primordial echoes, as though memories of pre-lingual childhood were revisited through a televisual frame in squeals of cognitive feedback. Broom's sublingual work often creates experiences that working though body psychology draw us into novel ways of perceiving colour and shape and shapeshifters promises to be a continuation of her work in this area. But it is unrepentantly abstract, at a time when the stakes for such work are high, a risky move for sure but given the risk certainly worth a look.
Exhibition notes:
British contemporary artist Orlanda Broom announces the first solo show of her new abstract works at Grove Square Galleries opening on 16th June. 'Shapeshifters' will showcase a powerful collection of new works by the artist, known for her richly saturated, dreamlike landscape paintings.
The title of the exhibition evokes the idea of transience and the chimeric nature of what it means to be human, animal or even an inanimate object. Mystery surrounds this change and transition. In Shapeshifters, the artist becomes the 'shape shifter' in quite literal, non-mythological terms and is the creator of this metamorphosis, capturing the movement and warping of the resin on her canvas. Broom's canvases burst with explosive movement, fluid shapes, and a playful colour palette in a celebration of colour, form and technique.
The exhibition is designed as a form of escapism as the paintings transport the viewer through their play with light, translucency and solid, vivid colour. The organic forms that emerge encourage an engagement and freedom of interpretation from the viewer.
Broom is part of a new generation of artists reimagining the genre of abstraction. For them, labels aren't important. They're more interested in the science behind the medium, harnessing its application to develop expressive, beguiling, and transcendent compositions. They are devoted to their exploration of pushing the boundaries of colour, medium and light and a desire to communicate the power of movement and fluidity.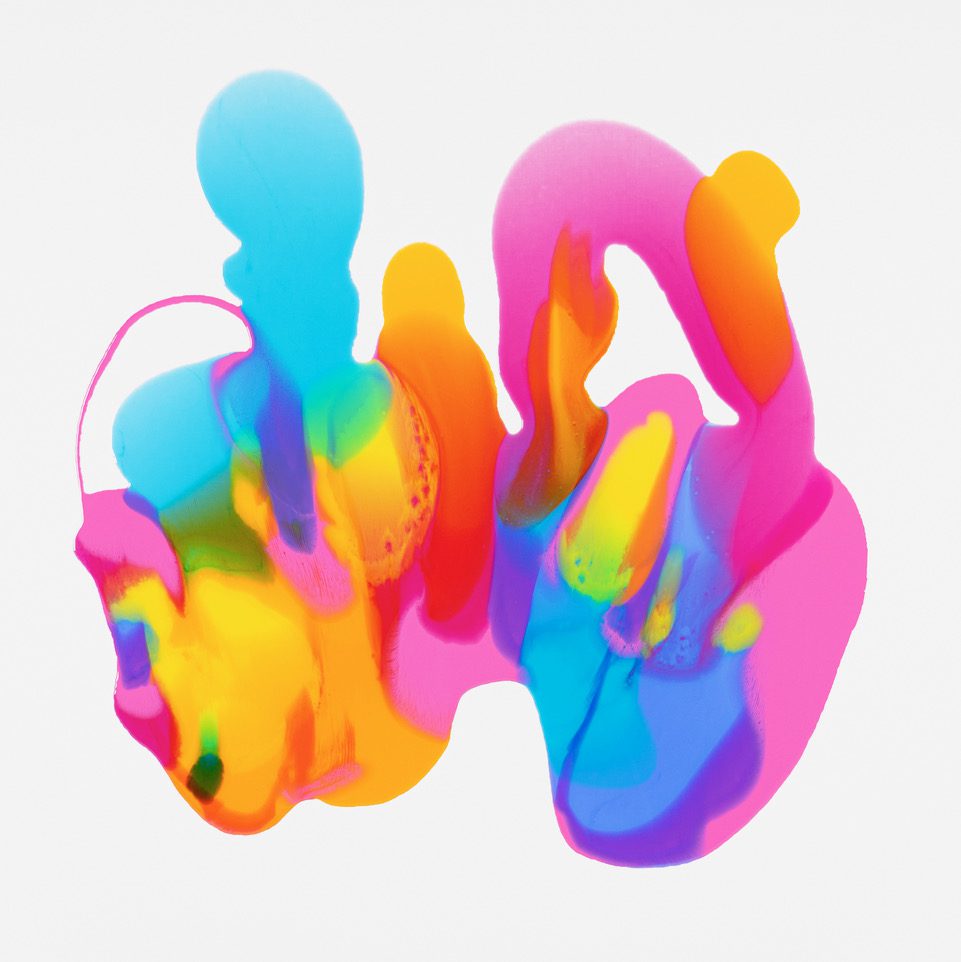 In her techniques, Broom is inspired by the action paintings, or gestural abstraction, of abstract expressionists including Jackson Pollock and Arshile Gorky. The specific processes involved in making these paintings is instrumental in their creation. "Working in this way gives me the freedom to work quickly, and dynamically, at one with the movement of the resin and also at the whim of the material. I have an understanding of how the medium will flow, but I'm only in control to a certain extent as the flow of the resin and merging colours have so many variables."
The artist's approach to abstract art is quite different to the meticulous layering process behind her revered landscapes. "I surrender to the fluidity of the composition while organic forms appear with immediacy," she says. As the resin starts to set, shapeshifting from a fluid to a solid state, Broom is enraptured and present. "It's quite intense and pressured," she says. "Decisions must be made instantly because I am working with varying factors including temperature, surface and fluidity, so there's an element of risk."
The colour and the form of the work continue to evolve and change as the resin spreads, and for Broom, "to see this transition from one state to another is exciting." The resin sets quickly and the metamorphosis is complete.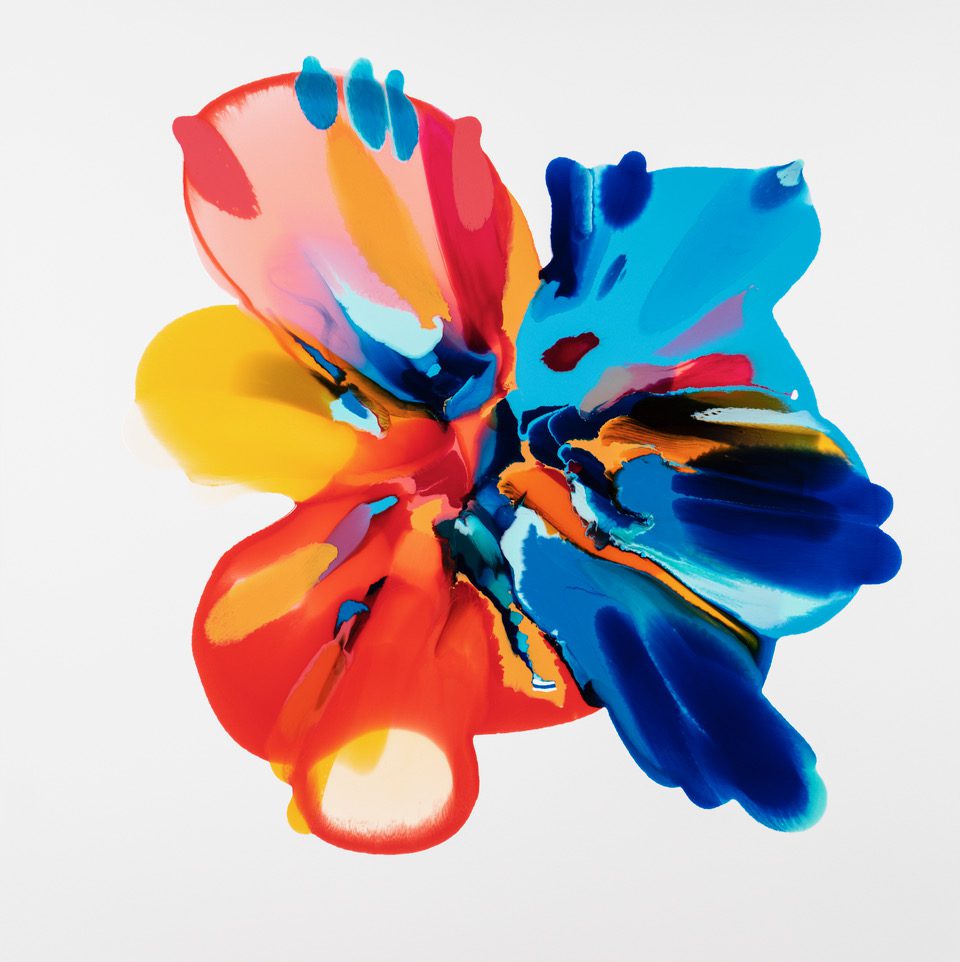 Abstract, expressive works often invite their own interpretation and Broom's work is no exception. In fact, the artist relishes the reinterpretation of her shapeshifting works, saying: "I'm interested in the interpretation of abstract works. I enjoy that people respond and read the paintings in their own way. I like making space for the personal, subjective response of the viewer."
"I have a strong desire to allow the viewer their own flow of thought," says Broom. The shapeshifting nature of the resin is just the beginning of the way her nebulous forms continue to change in the mind's eye." Each work is intended to be ambiguous, almost like Rorschach test, reflecting feelings, attitudes, floral, fauna and movements."
Each of these abstract paintings defines a poetic journey, shapeshifting in Brooms' viewers' consciousness long after she considers them set and complete, immortalising seemingly fluid form, memories and emotions in hardened resin.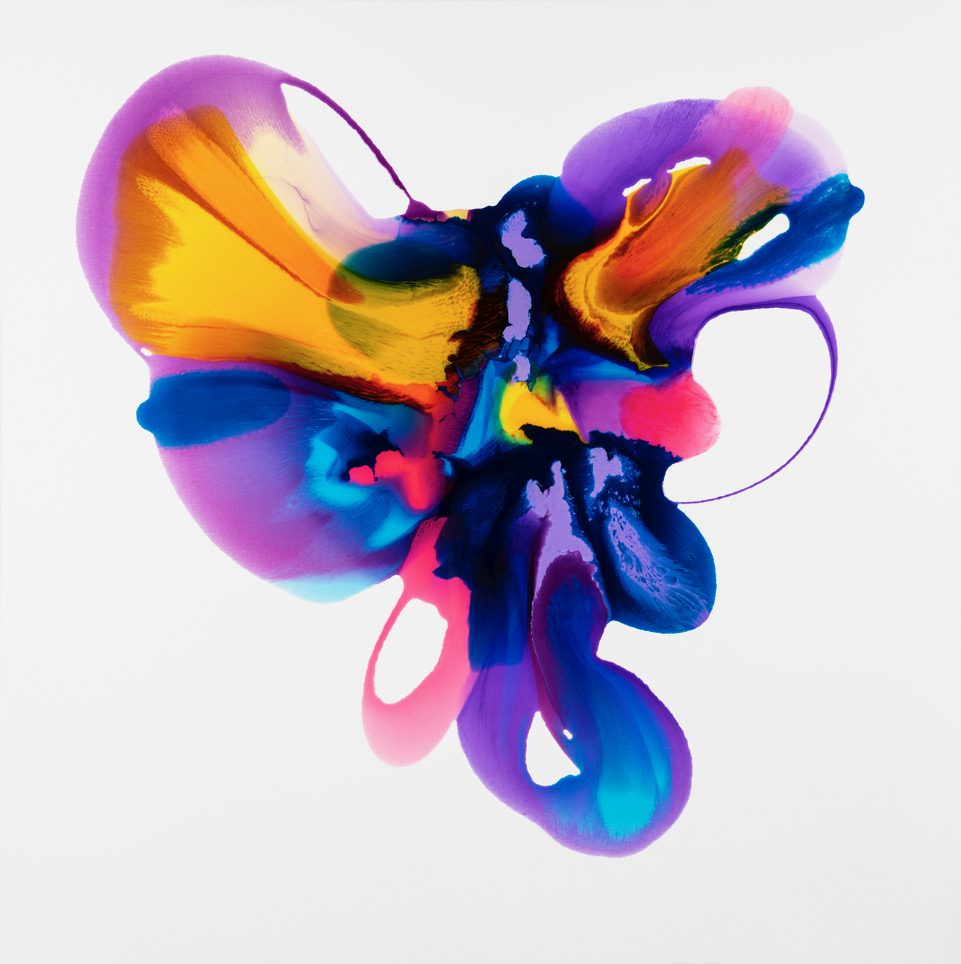 Dates: 16 June – 30 July 2022
Location: Grove Square Galleries, 156 New Cavendish Street, London W1W 6YW
Opening hours: Monday – Saturday 10am – 6pm
Gallery contact: +44 20 8103 4905 info@grovesquaregalleries.com
Website: www.grovesquaregalleries.com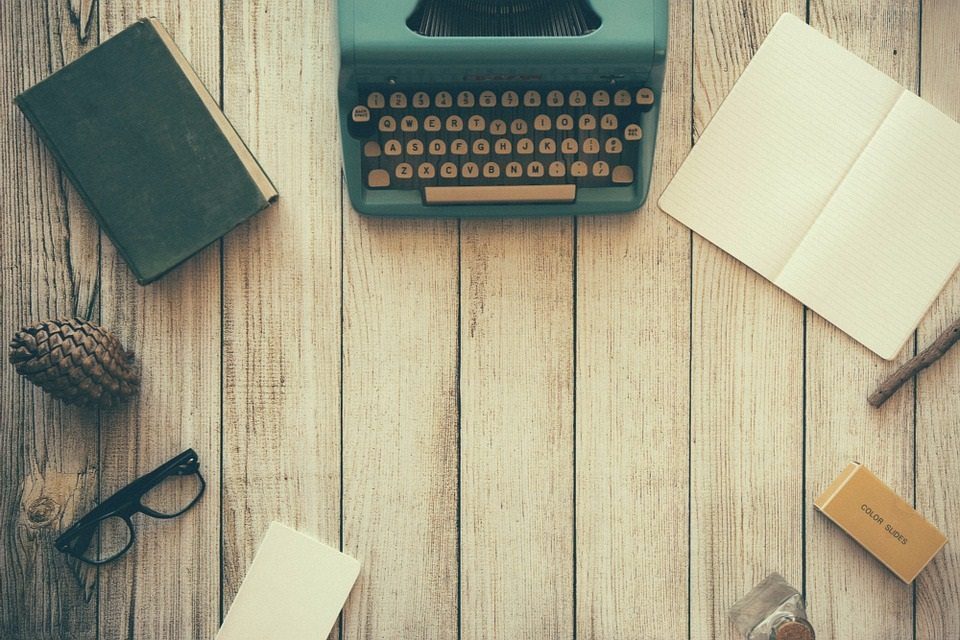 The aim of art is to represent not the outward appearance of things, but their inward significance. – Aristotle