[dropcap style="font-size:100px; color:#992211;"]G[/dropcap]etting to experience a gig by The Fall is a multi-headed joy.
Apart from the glorious snarling and many-textured drive of the music (can something be called post-rock if it pre-dated the 'post' suffix?), there is the additional soap-opera allure of seeing who MES has sacked this time.
Given the man's swivel-eyed complexity, one of these days it will probably be himself.
---
The Fall, Clapham Grand
The Fall formed in Manchester in 1976 and has existed ever since – touring and recording for nearly 40 years. Led by founder and only constant member, Mark E. Smith, the group's music has gone through several stylistic changes over the years, but is often characterised by an abrasive guitar-driven sound and frequent use of repetition, always underpinned by Smith's distinctive vocals and often cryptic lyrics.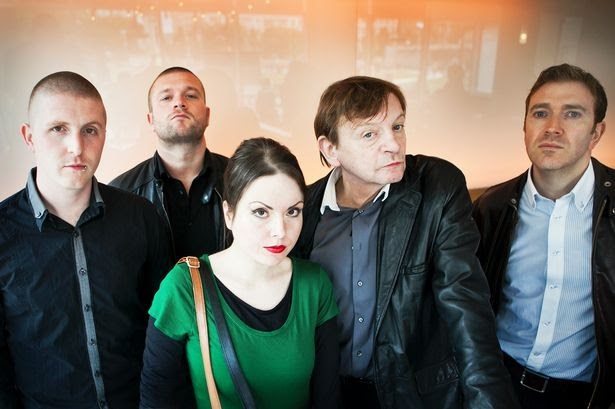 The current group – the longest serving lineup in Fall history – is Mark E. Smith, Elena Poulou, David Spurr, Peter Greenway, Keiron Melling and Daren Garratt. They recently releqased their 31st studio album, Sub-Lingual Tablet, in May 2015 on Cherry Red Records.
THE FALL
Wednesday 11 November 2015
London, Clapham Grand
The aim of art is to represent not the outward appearance of things, but their inward significance. – Aristotle