[dropcap style="font-size:100px; color:#992211;"]L[/dropcap]iving and working in London, Russell Miller primarily works with print, video and browser-based technologies.
His work concerns the appropriation, subversion, manipulation and redaction of imagery borrowed from sources such as comics and films. The result: intriguing black prints highlighted with glossy imprints and white speech bubbles exclaiming bizarre narratives.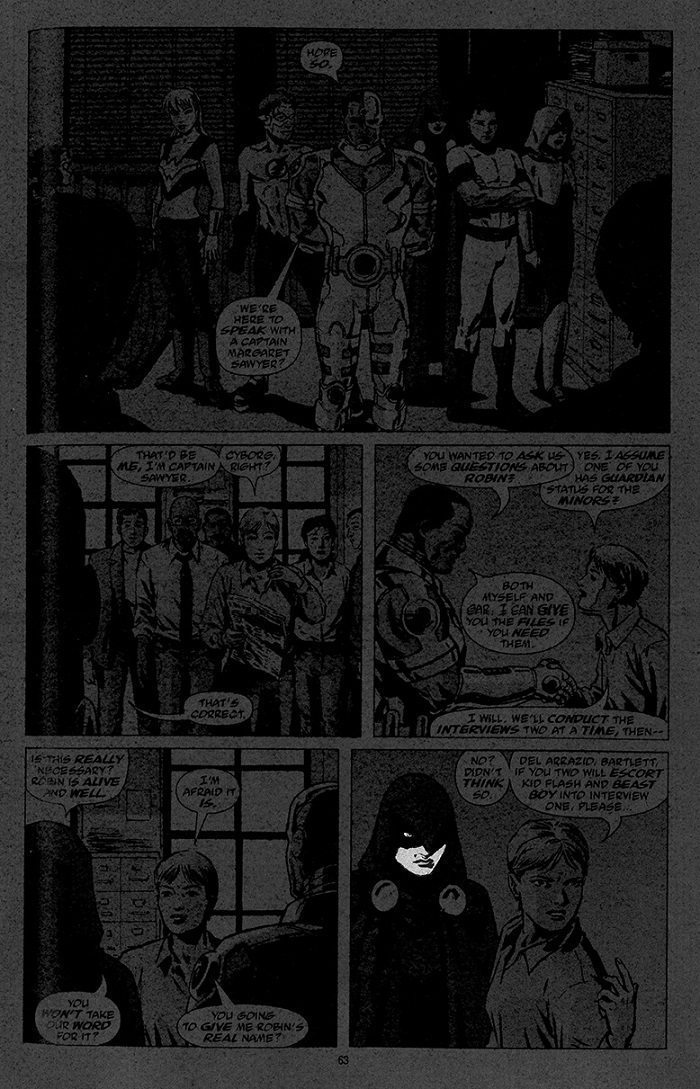 "I use a particular kind of industrial spray paint to get the very dense black that I like. There's a bit of alchemy that happens when the paint meets the surface of the paper, it sort of clings to it in a very specific way – very differently to the other paints that I've experimented with. The effect changes depending the print process used – so I can make very subtle, matt pieces or intense, very black gloss pieces like these recent works" explains Miller.
When it comes to narrative of his comic strips, some of Miller's work can be on the macabre side of the spectrum. Miller elaborates:
"I think that there's something inherently cinematic about any comic, from The Beano to Gotham Central (the series that these works are based on). I think any comic reader feels as immersed as they do when watching a film when reading a comic book. But yes, the altering and re-guiding of the viewer through a changed narrative is definitely the intention."
Upon viewing Miller's work you're instantly drawn in to wanting to decipher the black image, and secondly to the white speech bubbles that appear. Explaining his process, Miller states,
"My whole practice is about selecting and editing until a new image is made. The locating of the image is by far the longest part of the process. I'll be thinking of how the narrative is changed by the redaction and highlighting of various as I'm researching. The denseness of the work creates a mystery surrounding the narrative, which is something that I really strive for in all of the work I make."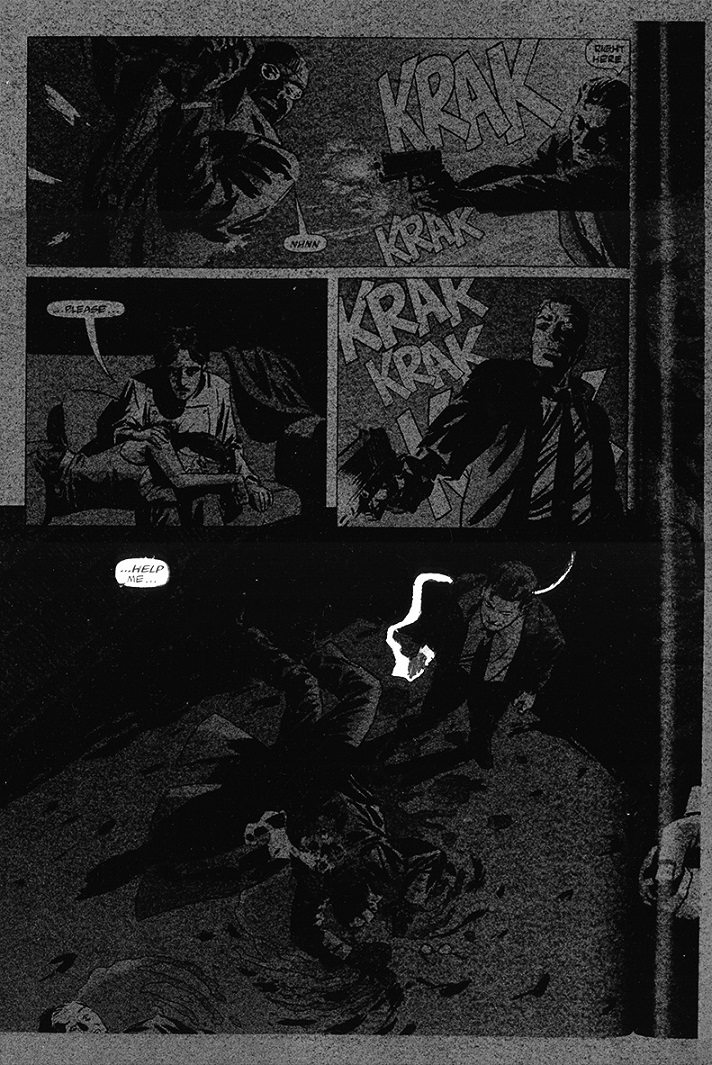 Continuing, Miller further explains his process,
"Sometimes I take a whole comic book page and only alter it using masking and spray paint… others, there's quite a lot of manipulation in Photoshop (removing characters, dialogue, backgrounds and redrawing parts of the image) before printing and then masking and spraying. They look mechanically produced at first glance, but on further viewings reveal more of their surface and of their stories."
Among his influences, Miller names Lewis Klahrs and John Stezaker for their collage work, and comic book writers Alan Moore, Ed Brubaker, Greg Rucka and Scott Sydners.
Currently producing new work, Miller explains his latest project
"I'm making a combined video and print project and I'm also doing some experiments with making light boxes and printing onto black film. I'm also working with Fine Art digital printer, Francisco Soeiro, on some very limited edition prints."
[button link="http://russellmillerartist.com" newwindow="yes"] Russell Miller[/button]