[dropcap style="font-size:100px;color:#992211;"]I[/dropcap]
n the face of rising tension between Iran and the US, the second

Teer Art Fair

opens its doors in Tehran today with almost double the number of exhibitors as last year.
Sanctions have made international sales increasingly difficult for Iranian dealers, and tighter security measures prevented two French galleries attending, but the fair has reached out across Iran with an open call to participants, director Maryam Majd, co-owner of the Assar Gallery, says.
Against the distant backdrop of the growing confrontation with the US, Majd is holding on to the fair's long-term ambitions. "We are thinking of expanding and becoming more international, bringing more visitors coming to Iran," she says. "We want to be a hub for Iranian art. Nowadays people go to Dubai to see what is happening in Iran and Iranian artists. We are trying to turn it into that hub so people can come and see what's happening in this country."
For now, the focus is squarely on art from Iran, with only one or two pieces by diaspora artists in the mix. "Young collectors, emerging collectors, are engaging with the art scene, and those who have money are purchasing Iranian art."
Shirin Gallery, based in Tehran and Los Angeles, is showing Koorosh Shishegaran, the Inja Gallery work by Alireza Espahbod, and the Etemad Gallery exhibits Farshad Mesghali. The Vali Art Gallery is showing what is likely to be the most expensive piece, by the Modernist poet and painter, Sohrab Sepehri, with an asking price of close to $300,000.
Dastan's Basement, and its newer space Dastan +2, are showing the work of outsider artists alongside that of Peybak, the pseudonym of the artists Peyman Barabadi and Babak Alebrahim Dehkordi.
The dramatic decline of Iranian currency has made prices of Iranian art much lower for outsiders to buy: the Iranian rial has already lost more than 60% of its value against the dollar in a year. Currency transfers are now even more difficult following the renewed sanctions, while export rules have grown tougher and artists are struggling to obtain supplies.  
Teer Art Fair runs until 28 June
Source: The Art Newspaper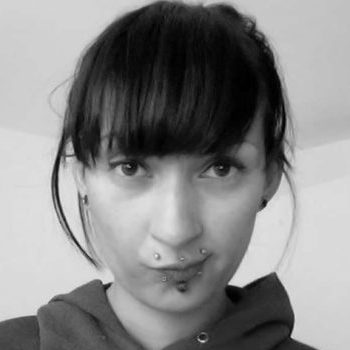 Naila Scargill is the publisher and editor of horror journal Exquisite Terror. Holding a broad editorial background, she has worked with an eclectic variety of content, ranging from film and the counterculture, to political news and finance.