[dropcap style="font-size:100px;color:#992211;"]P[/dropcap]
rotests in Hong Kong continue, as today, thousands of demonstrators in Hong Kong are shutting down government offices to call for the secretary for security John Lee and police commissioner Stephen Lo to step down over police brutality towards protesters. They join the ongoing calls for the resignation of the chief executive Carrie Lam; the full withdrawal of the unpopular Mainland extradition law; and for the classification of the 12 June protests as a riot to be rescinded.
Many of Hong Kong's artists, curators and dealers have joined the demonstrations against the law and the tightening grip of mainland China that it represents.
"Hong Kong does not have a censorship bureau for art, so Hong Kong remains very open," says Katie de Tilly, the owner of 10 Chancery Lane Gallery. "There are laws about nudity, or indecency, but no one goes around checking. People are free to express themselves here. We don't feel the government watching us. Sure, there is some watching, but it is not part of the landscape like in China."
Since joining the demonstration on 9 June and calling for a strike amongst artists, galleries, cultural organisations and institutions, the Hong Kong Artists Union has continued to participate in the protests, holding sketching workshops around the government headquarters. The union is also archiving "protest materials, including drawings, articles, props, t-shirts, VR videos and sounds that are created by Hong Kong artists during this week" to be included in the forthcoming Para Site exhibition Bicycle Thieves, organised by the young mainland curator Zhang Hanlu and opening on 29 June.
Henrietta Tsui-Leung, a founder of Ora-Ora Gallery and the founder of the Hong Kong Art Gallery Association, predicts that the mass participation of young Hongkongers means that "Hong Kong art is going to be super interesting. I have encouraged many people to collect Hong Kong art from the new generation; I am going to build an interesting one for myself as well. The sight of peaceful demonstration is respectable and I am very proud of Hong Kong people."
"I think this is going to be a long journey; artists must hold fast to our post and fight for every inch of progress, so as to continuously expand the room for democracy and eventually create the utopia that artists always strive for," says artist Wong Ka Ying, who was born in 1990. "I am so afraid of a backlash, to be honest, but we have no choice."
"I cannot stand by and do nothing while the government threatens my profession, my staff and my artists," says Ben Brown Fine Arts' managing director Amanda Hon. "It is not for me, but for them. How can I, in clear conscience, say I support my artists if I do not stand up for what's right? Freedom of speech affects not only our profession but threatens the very foundation of art."
Source: The Art Newspaper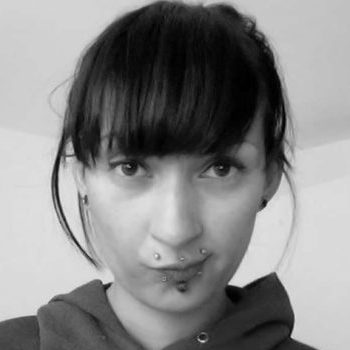 Naila Scargill is the publisher and editor of horror journal Exquisite Terror. Holding a broad editorial background, she has worked with an eclectic variety of content, ranging from film and the counterculture, to political news and finance.