[dropcap style="font-size:100px; color:#992211;"]W[/dropcap]ithin minutes of pressing play on Taylor McFerrin's Early Riser, there is a suspicion that the Brainfeeder label is becoming a vanity project of its founder Flying Lotus.
There is an inescapable familiarity to the sound, even in the opening bars, which immediately brings to mind FlyLo's own Until the Quiet Comes and labelmate Teebs' Estara. That high-register, busy percussion, those deep bass throbs and the keyboard chordal melodies crimped by rhythmic compression are a Brainfeeder signature. The sincerest form of flattery, or a case of Flying Lotus picking for his label only those artists who sound like himself?
And where better to start a vanity project than with the son of Bobby McFerrin? With gigs played at New York's Blue Note and Lincoln Jazz Centre already, it's tempting to dismiss McFerrin with mutters of nepotism and references to Julian Lennon. This is, after all, his first full album.
Such an approach would be tempting but wrong. True, the first minutes (to be brutal, the first two songs) suggest that the emulation of the label boss's sound is flattering, without being threatening. But if we were to be archaeological in our approach, those very tropes which sound so similar to Flying Lotus have their origins in Miles Davis's Bitches Brew – an album which is repeatedly referenced (or at least called to mind) by Early Riser.
Those origins established, once it hits its stride, Early Riser is worthy of the quite significant buzz that has preceded its release.
Woozy but intense, there is a feel to the production which sometimes recalls 'Cream'-era Prince, at other times the album underpins its jazz aesthetic with more obviously electronic Slugabed-style flutters, keyboard tinkering and deep bass.
That Princey feel is most pronounced in opening track 'Postpartum' and later on in the slightly queasy 'Florasia'. The latter features McFerrin's own vocals (which bear a resemblance to Pharrell Williams's, if he were to guest on 'Diamonds and Pearls'). Neither track is a highlight of the album, but elsewhere, when McFerrin steps back into producer mode and lets his guest artists take centre stage, the album shines.
'The Antidote' features a vocal from Nai Palm (of Melbourne's Hiatus Kayiote) which reminds of Anomie Belle (who, in turn, reminds of Martina Topley-Bird). The vocal gives the album an emotional traction that is absent in the two opening tracks and suggests that traditional song structure and upper-mid features (a vocal, for example) may be exactly what the L.A. Beats subgenre is crying out for.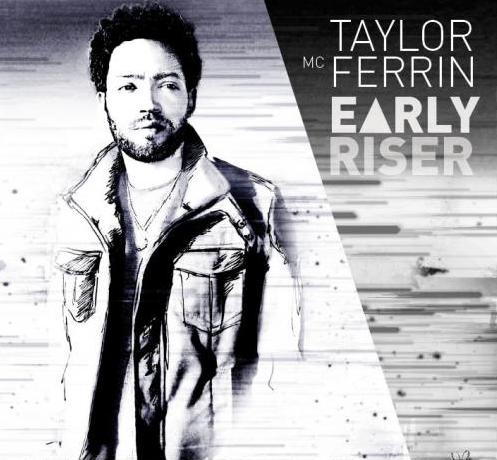 In an album where the producer/feature balance is a dominant theme, 'The Antidote' finds exactly the right ratio.
Taylor (inevitably) brings dad Bobby in on 'Visible/Invisible' for a relaxed vocal, the track is dominated by Cesar Mariano's Sao Paulo piano and some fine Latin percussion and double-bass interplay.
Lead single 'Decisions' features neo-soul vocals from Emily King on a deep-bass uplifter track featuring some effects/keyboard showboating on the breakdown section and a finale that veers into Goa territory.
[quote]wringing a sense of soul,
warmth and jazz-like complexity
out of sequencing, samples, sidechains
and good old organic musicanship[/quote]
'Already There' features Rhodes piano (or its software equivalent), bass and beats (of the snare/hi-hat top end variety). It's a solid funk groover without the cheesy/barky edge, all speedy keyboard arpeggios and instrumental programming. A solid set-piece with some fine tension/release dynamics.
The highlight of the album may well be 'A Place in my Heart', with aching vocals from RYAT set against gradually building beats, guitars and effects. Perhaps it's the cracked edge to the vocals, but there are a number of moments where the track reminds of 'Oops': 808 State's early 90s collaboration with Bjork. That comparison is not meant to diminish McFerrin's efforts – the balance between vocal and production is a marvel of drive and detail.
Final track 'PLS DNT LISTEN' starts out as if it will be a formulaic L.A. beats sidechainer with jazz undertones before defying that expectation and building into a storming percussion piece drawing from Bossa Nova and Drum 'n' Bass. At its peak McFerrin throws a whole kitchen sink's worth of Rhodes piano, dusty-end bass guitar melodies and belted snare into something which touches on the intensity of breakcore.
It's the D'n'B classic that the 90s somehow missed and again, like other scattered moments in the album, owes some of its structure to intense sections of Bitches Brew. That said, there is a different aspect of Miles Davis audible in the wind-down that finishes the track (and album). Something in the mellow keys and ensuing calm brings to mind Davis's Montreaux rework of Michael Jackson's 'Human Nature'.
And there it is – the next in the sequence of Brianfeeder's musicians wringing a sense of soul, warmth and jazz-like complexity out of sequencing, samples, sidechains and good old organic musicanship. Compelling stuff.
Out on June 2nd.
[button link="https://ninjatune.net/artist/taylor-mcferrin#.U3sshHbzeAg" newwindow="yes"] Pre-Order from Brainfeeder[/button]

Sean Keenan used to write. Now he edits, and gets very annoyed about the word 'ethereal'. Likely to bite anyone using the form 'I'm loving….'. Don't start him on the misuse of three-dot ellipses.
Divides his time between mid-Spain and South-West France, like one of those bucktoothed, fur-clad minor-aristocracy ogresses you see in Hello magazine, only without the naff chandeliers.
Twitter: @seaninspain