[dropcap style="font-size:100px; color:#992211;"]T[/dropcap]hrash Metal, like most genres, has its tropes. Those same reoccurring themes which pop up in the lyrics, inspirations or meanings behind the songs. With Thrash, usually these involve things like war, death, politics, partying, drugs, Thrash Metal itself and, of course, alcohol.
Tankard – hailing from Frankfurt Am Main in the German state of Hesse – formed in 1982, and complete with fellow Teutonic Thrashers Sodom, Kreator and Destruction what is known as 'The Teutonic 4' (The European equivalent of American Thrash's 'Big 4' of Slayer, Megadeth, Anthrax and Metallica). The band, like their brothers-in-arms, manifest a relentless assault of galloping riffs, piercing solos, thundering basslines and harshly shouted vocals with all the volume and fury you could expect. Also like their Thrash brethren, they do dedicate some of their material to the sweet substance that is alcohol.
By some, I mean the majority of their material. Seriously. They're called Tankard, why so shocked?
If there are two things Germany do well that don't involve humiliating England in football, its Thrash Metal and beer. Tankard unite those things and deliver with each new release or stint on the road. 'Hymns For The Drunk' is a 17-track compilation from their 2002-2010 spell with the label AFM – a high point for the band in terms of the quality of the tracks brewed up – and the vast majority of the tracks featured relate to anything with an ABV percentage of 'Thrash Metal Approved!'
It's a gratuitous dose of traditional Teutonic Thrash at its finest. With its clever lyrics, this compilation certainly hits the spot like a cold pint on a warm, breezy summer's day. Iconic tracks like 'Die With A Beer In Your Hand', 'New Liver Please', 'Zombie Attack' and 'Need Money For Beer' are still as crisp as they were when they were first served up, whilst more serious tracks like 'Beauty And The Beast' and 'Octane Warriors' show that there is a serious side to Tankard, albeit one we overlook a lot.
Whatever your stance on Tankard – be it that they've hit the bottom of the barrel trying to suck the last dregs out of a well-worn theme. Or else, like a fine wine or whisky, maturing and getting more potent and ultimately better with age. Either way, Tankard are still bringing the riffs with instruments in one hand, and a beer firmly in the other!
(Lead Picture Credit: AFM Records)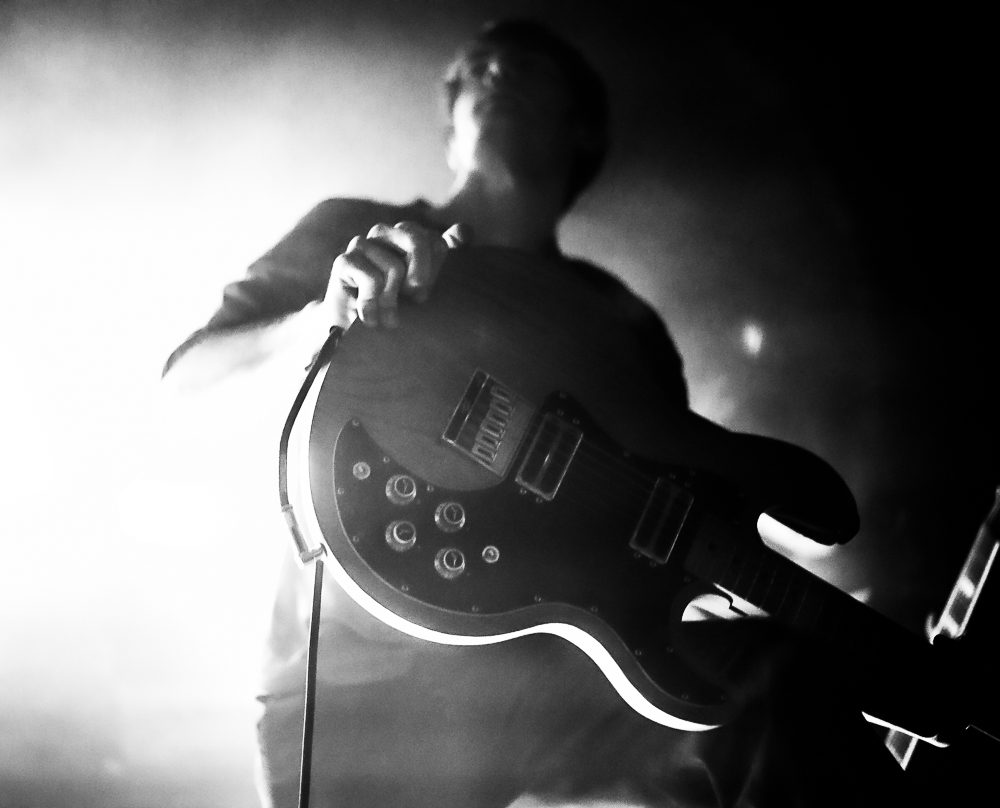 Born in the 80s, grew up with the 90s and confused by the millennial generation, I am Peter, more commonly known as Fraggle (long story, don't ask, details are a little hazy!)
With a degree in biochemistry, an ever growing guitar collection and a job handling medication, things are far different to how I expected them to have turned out, but the one thing which hasn't changed is how important music is in my life—it is one of my main passions, be it playing it, listening to it or attending it and experiencing it in the live setting (the way it is meant to be).
Blessed with a 'proper punk/metal spirit' (quote from Kailas), you will often encounter me at gigs or festivals with a beer firmly clutched in one hand and shirt in the other… Or these days, a pen and notepad too, maybe a camera if needed.