[dropcap style="font-size:100px; color:#992211;"]Z[/dropcap]ero is the first album release from the underground Vault Series label, which has been issuing tracks by Subjected and his similarly low-profile collborators Mørbeck and Sawlin, since 2010.
In the best techno tradition, the emphasis is on the sounds rather than the producers.
[quote]Although the press
release talks of
'punishing' and 'strident'
techno and its
industrial qualities,
there's often a
feeling of restraint
on this release[/quote]
The introductory track 'M' begins with a speaker-rippling impact, followed by clouds of icy chords cut through by distant blasts – a clue to what's to come. 'VX 800' starts harsh and after a brief interlude it gets harsher, once the first set of heavy drums kicks in it's clear that the track means business. What's interesting is that it stays mid-paced, taking its time but dealing no softened blow. The chords that seep in around the halfway mark give it an epic, anthemic quality. It's a really distinctive and imaginative track that leaves a strong impression.
'Boom Boom' does what it says on the tin, although rather than being a totally overwhelming onslaught it's a precise, focussed and highly energetic groove with interesting phasing and details, reaching a peak when the kick drum comes back in towards the end. Somehow it has a late 1990s/early 2000s feel,with some of the dirt of the acid techno of that period, but whenever it sounds like it comes from, it sounds strong.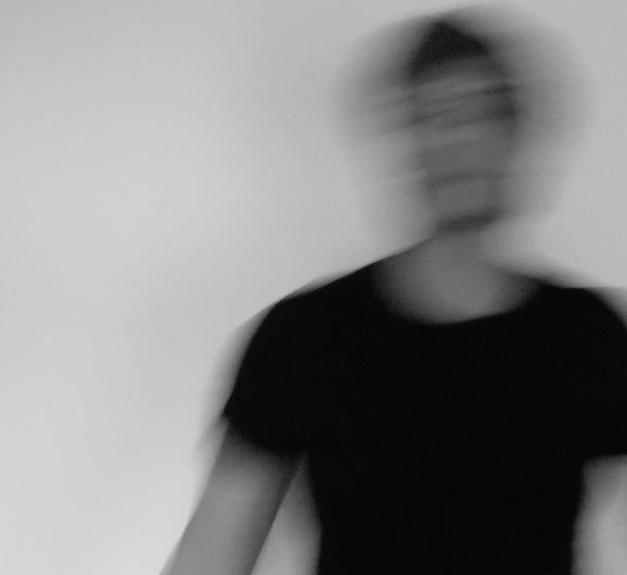 The pace picks up with 'Concept 3. which features spiralling, post-Chain Reaction filtered sounds and a strong kick, producing an epic dancefloor track. The functionally-titled 'Tool 1' is more subtle than its title suggests. An effect-laden and quietly euphoric track featuring bell-like chords and mechanical dub elements that give it a trace of the deep space techno of Vapourspace or Traversable Wormhole.
The bleepy, ravey, groove of 'Rancor' is much more down to earth and not that remarkable until it starts to become harsher and more detuned halfway in. Whether you relate to the track will depend on how much you can relate to the bleepy sounds that structure the track from the start.
'Vault 101' is more tribal, but still tasteful and serious – as it unfolds the beats gradually mutate and as the feeling becomes colder and darker the track becomes much more interesting. Although the press release talks of 'punishing' and 'strident' techno and its industrial qualities, there's often a feeling of restraint on this release, as if Subjected is holding back from going over the brink into the most severe forms of industrialised techno (perhaps out of a feeling that techno's recent industrial (re)-turn is overdone).
Yet this unresolved tension can sometimes be very productive. 'SD1' is a real old-school "banging tune" with a massive, speaker-testing kick, cold filters and bleakly euphoric details, making it both subtly futuristic and retro. On the surface there's very little variation, yet still it seems to fade too soon – surely the mark of an effective track.
After the mayhem, 'The Throne' is an epic outro, a little akin to the Canadian duo Orphx, who recently played Plex's Basement Sessions night in London. Despite a slightly irritating sequence high in the mix, coldly anthemic chords and faltering but militant percussion create a cinematic atmosphere. While not totally consistent and sometime a little too restrained, Zero is a powerful, innovative and well-produced release.
Label. Vault Series
Artist. Subjected
Title. Zero
Format. CD, Vinyl & Digital
Cat.Number. VAULTCD001
Distributor. Intergroove
[button link="http://www.vaultseries.net" newwindow="yes"] Vault Series[/button]
A review of Subjected. Subjected is a techno/industrial outfit. Codex Europa reviews Subjected.