[dropcap style="font-size:100px;color:#992211;"]V[/dropcap]isitors to the Tate will have to walk past picket lines later this month after employees from Tate Enterprises, the gallery's commercial arm, voted to take strike action in light of restructuring plans which could result in redundancies across the company.
The Public and Commercial Services Union (PCS) is campaigning for Tate, which owns Tate Enterprises Ltd, to step in and halt job losses. A recent ballot on strike action held by the PCS resulted in an 88% yes vote. PCS says that more than 100 of its members will subsequently strike from 18 August. A Tate spokeswoman has confirmed that the strike will go ahead.
In a recent interview on BBC Radio 4, Tate director Maria Balshaw defended the restructure plans, adding that she has intervened and is consulting with staff regarding redundancies:
"We're almost unique in that we run all our own shops and cafes, and that means that everything that people experience at Tate reflects our values… we are facing 50% fewer visitors coming to our galleries for probably quite a long time… sadly at the moment the trading business is too big." Tate underlines that it has allocated £5m from its reserves to Tate Enterprises.
PCS also launched a consultative online strike ballot on 10 August at the Southbank Centre. The move comes after the centre, which includes the Hayward Gallery, announced plans to make up to 400 of its staff redundant. PCS says that 'the Southbank Centre has confirmed that it does not intend to pay its long-standing redundancy terms to the hundreds of staff currently at risk', which will mean 'the loss of thousands of pounds in redundancy payments'.
The Southbank Centre responded: 'Our central aim in all of the decisions we're making now is to preserve the centre's future. We very much wish we could pay our existing company terms but we simply cannot afford it. We've made the decision to pay better terms to those staff who have worked with us for less than two years, so that everybody is compensated. If we didn't do this, those with less than two years service would get nothing. Unlike other arts organisations we have no casual staff, so most of our front of house colleagues will also receive redundancy terms. Paying our company terms would push us towards administration.'
The union is subsequently 'asking those members, particularly those still working at the Hayward Gallery and in other roles across the organisation, if they are prepared to take action in defence of their redundancy terms'. A PCS spokesman says that the Unite union also plans to join the ballot.
The programme of planned 'brutal redundancies' was called out earlier this month in an open letter (#SouthbankSOS) which has since been signed by over 7,000 people including current and former employees. On 4 August, the senior leadership team at the Southbank Centre issued a detailed response, counteracting claims made in the letter.
Crucially, the signatories of #SouthbankSOS say that the cuts will disproportionately affect BAME staff. But the Southbank response stresses that 'our redundancy programme will be subject to an equality impact assessment. We will rebuild our organisation in the future with diversity and equality absolutely central to our recovery'.
A second #SouthbankSOS letter says that the Southbank leadership team's statement leans 'heavily on both distraction and denial, and does not attempt to address the core issues we raised in the letter'.
Source: The Art Newspaper
Image: members from the PCS Union protesting outside the Southbank Centre last week © Steve Easton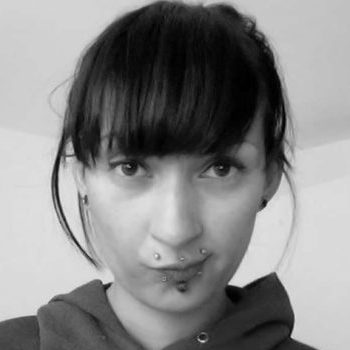 Naila Scargill is the publisher and editor of horror journal Exquisite Terror. Holding a broad editorial background, she has worked with an eclectic variety of content, ranging from film and the counterculture, to political news and finance.