Does ecological art have any answers? Viewing Heather Phillipson's 2021 Duveen Commission installation at Tate Britain, 'RUPTURE NO.1: blowtorching the bitten peach' is a busy, multi-sensory experience. At points overwhelming but thanks to several strong elements ends up leaving the audience with a lasting feeling of unease.
This is Phillipson's largest work to date, although if audiences fancy a walk afterwards, they can wander up to Trafalgar Square to see her response to the challenge of filling The Fourth Plinth, a dollop of cherry (and fly) topped melting ice cream. It is a challenge to see this and not find a nearby ice cream fan soon after. A creator of many talents she is an acclaimed poet and was a rave DJ in the late 1990s, experiences that feature in this dynamic multi-media work. Phillipson states the installation comes with no prescribed meaning but an intention to create legitimate feeling of discomfort. And on that basis it succeeds.
The space is filled with screens standing aloft piles of salt and walking into the first gallery you are confronted with the eyes of mammals, reptiles, and other undetermined creatures. The unsettling feeling of being watched is heightened when you realise you are standing next to a missile protruding from a banana peel. Combined with the strange sounds emerging from the multiple speakers the component works tell us that wherever Phillipson has taken us, something has deeply gone wrong. While this dread-filled experience is interesting and fun, there is so much going on that at times it is hard to bring the disparate parts together as a whole and overall the first space feels as though it suffers from a lack of focus.
That being said, the work gets stronger throughout. To exit the first space one must travel under a large, tabloid coated creature. Its imposing legs acting as an archway. Sensationalist headlines from the pandemic scream out at the viewer, highlighting the dystopian plotline the world has found repeating since 2020. It can also be read as a statement on the sensationalism of our mass media. Editorialising big subjects allows no room for nuance and might be viewed as the precursor to poor political decision making and a destructive discourse in a distracted society.
The central circular space is dark and quiet compared with the bulk of the installation, and in this sense can provide a moment of quiet contemplation for the audience. Large metal creatures made from industrial diesel equipment transport drink from a murky pool of liquid. Particularly within the context of Britain in 2021, this work screams scarcity and ecological doom. It is chilling but strangely reflective especially when the audience leans in and moves around the space to examine each creature. A highlight of the work these striking metal structures resonate as broken, fragile creatures that speak to the crunching reality of today's environmental and supply-chain issues.
And then, we are back into a swirl of lights, colours and noise. As busy, if not busier than the first space; with projections of sky cycles, insects hanging from the ceiling and wind turbines standing tall and casting a strangely hypnotic shadow onto the walls. The centre of the space is dominated by a metal silo filled with glowing orange. But it is the final element of this installation that really brings everything together. A screen showing a sea with the titular peach in place of the sun slowly moving through the sky. It is serene yet after everything we have seen manages to contain an element of menace. It is a simple but powerful image and you see people standing, breathing it in and discussing its meaning. It manages to tie together Phillipson's visual bravery with the themes of ecological pandemonium which run throughout the installation. It conveys much whilst doing little.
At times these three environments do not work, and it can be hard to get past the feeling that this is an Instagram friendly installation designed to attract viewers but doesn't add much to discuss. Despite these misgivings, moving through the space, the atmosphere Phillipson has created becomes so immersive, so all-encompassing that when it builds to the final video work there is a sense of climax. This impressive rush of visuals mesh with the overarching feeling of dread bringing Phillipson's out-there creations to reflect our own times with a gloss of fatal closure. A sense, perhaps, of what might be without our action.
'RUPTURE NO.1: blowtorching the bitten peach' is on at Tate Britain until 21 January 2021 and is free to enter.
https://www.tate.org.uk/whats-on/tate-britain/exhibition/heather-phillipson
Main image: Tate Britain Commission: Heather Phillipson: Rupture No. 1: Blowtorching the bitten peach Tate photo: Oliver Cowling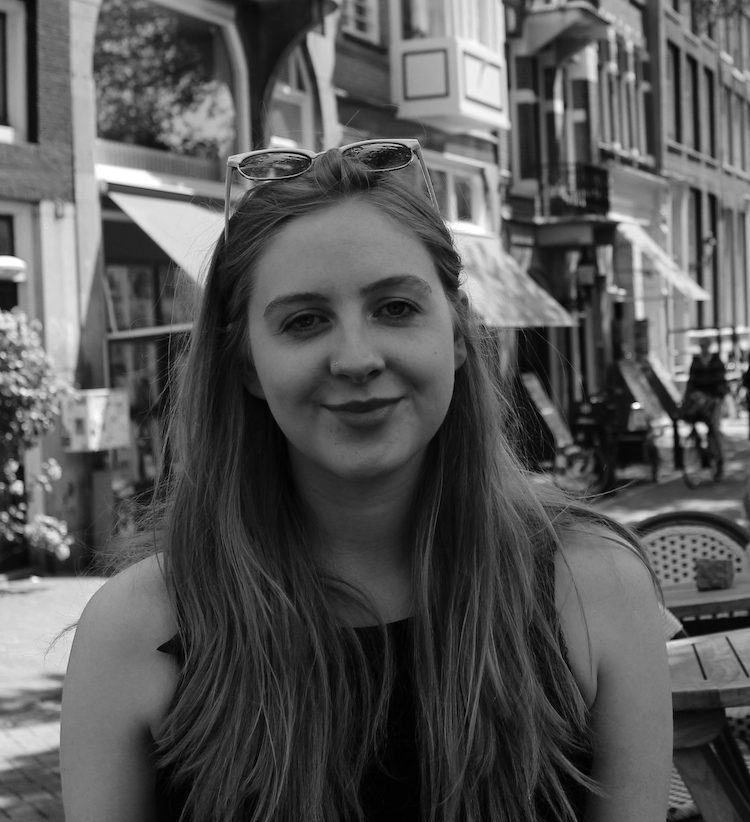 Ruth O'Sullivan is a London-based artist and writer. Her work explores subjects from artificial intelligence to challenging traditional relationships between the artist and model. Professionally, she has worked on projects for some of the leading art institutions in the UK, as well as having her own visual art practice.