[dropcap style="font-size:100px;color:#992211;"]I[/dropcap]t's a sign of the times that in 2018 a new label chooses to launch with a reel-to-reel tape release (each containing audio of a different improvised session). This neatly appeals both to ageing techno-nostalgics and younger listeners in search of a romantically archaic artefact. It also symbolises the 'out of time' nature of the music contained on the main release and while it could seem like a cheap gimmick in the hands of other artists, in Thomas Ragsdale's case, it doesn't feel gratuitous.
Besides the ghostly format (which only a minority of listeners will be able to play), the title also hints at a retro and fortunately relatively restrained hauntological aesthetic. Unlike many artists associated with that term, Ragsdale works subtly via nuance and inference rather than explicit and patronising emotional diktats. He states that the music 'touches on modern folk horror themes' yet he does this with the lightest of touches. He distils a gaseous, wispy atmosphere that leaves control in the hands of the listener. We're told that it refers to the villages and landscapes of Yorkshire, but the rest is for us to fill in if we choose (and are motivated to research the area that the music has inspired).
Another distinguishing factor is that while the music is drawn from improvised sources and field recordings, it never ossifies into self-conscious and didactic 'improv'. While very fluid and organic, it still feels composed, however great a role chance played in its genesis. Equally, none of the elements feel out of place; all the more impressive given the use of chance techniques and the unpredictable fruits of reel-to-reel tape combined with echo effects. To reach the elegant state heard on the release, the sounds have been through many stages of processing.
The graceful, piano-led opening, "An Unfound Door", creeps in subtly, yet gives the feeling of having been underway for some time. It gives the slightly uncanny impression of tuning into a distant station late at night on a car radio. In comparison, "Pick Up Sticks" is somewhat more sombre and eerie, being built around tense, muffled beats and decaying drones. "Will You Still Love Me Tomorrow" is quietly epic, with the strings creating a mood somewhere between mourning and nostalgia.
Perhaps the most linear of the tracks is the quietly epic "Craft", which progresses from vaguely sinister, mysterious tones to a symphonic tidal swell that reminds me of the work of Biosphere or GAS, artists who are also strongly inspired by specific—if very different—landscapes. Ragsdale mentions the work of William Basinski and Fennesz and similarities with these can also be heard, but yet again, these are restrained rather than made explicit.
The warmest and most conventional track is "Hawthorn", a sweetly melancholic piece in soundtrack vein. It has a similar feel to Dickon Hinchliffe's superb soundtrack to the film Red Riding: In the Year of Our Lord 1980. This shouldn't be surprising given that Ragsdale previously wrote the soundtrack to the film Before Dawn. In contrast, "Four And Twenty" includes darker moments and gently hints at folk dialects and a vanished past.
"Lower Fold"—which to a non-local sounds as if it could be a place name—is a graceful close to an all too short release that communicates a (trace of) a sense of place while still being universal.
To a distant urban listener, the work seems to contain a northern expansiveness and sense of space that allows listeners to project their own imaginings. As the hints and traces it contains are so diffuse and yet powerful, what they imagine may be as unforeseeable as the sonic experiments that produced it.
Soundtracking the Void is available on digital and limited edition reel-to-reel now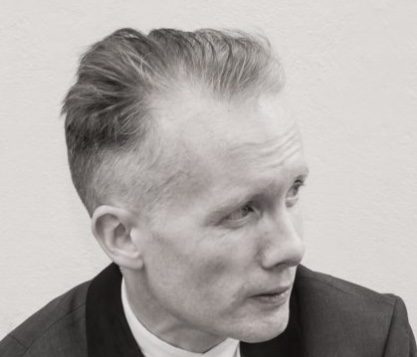 From Speak and Spell to Laibach.