[dropcap style="font-size:100px; color:#992211;"]B[/dropcap]
eing an artist and having a medium-sized list of cities and corresponding dates emblazoned on your website or promotional material used to indicate serious stature, a sign you were a powerful commercial entity.
That or there was a fairly good chance your upcoming release might make an appearance in the chart, a common prelude to a stint on the road. Things have changed however; today even a loyal coterie of only a few thousand fans, spread out across a country the size of the UK, is enough to warrant a modest national tour to the usual cities and towns: Bristol, Brighton, Birmingham, Sheffield, Newcastle and of course London, to name just a few.
The prerequisite that your recordings must be commercially "successful" is long gone, the old adage that you toured to promote albums and singles has been flipped on it's head. Recordings are increasingly the loss-leader, the publicity event and the attention grabber that facilitates a (usually) more lucrative time performing on the road to your listeners.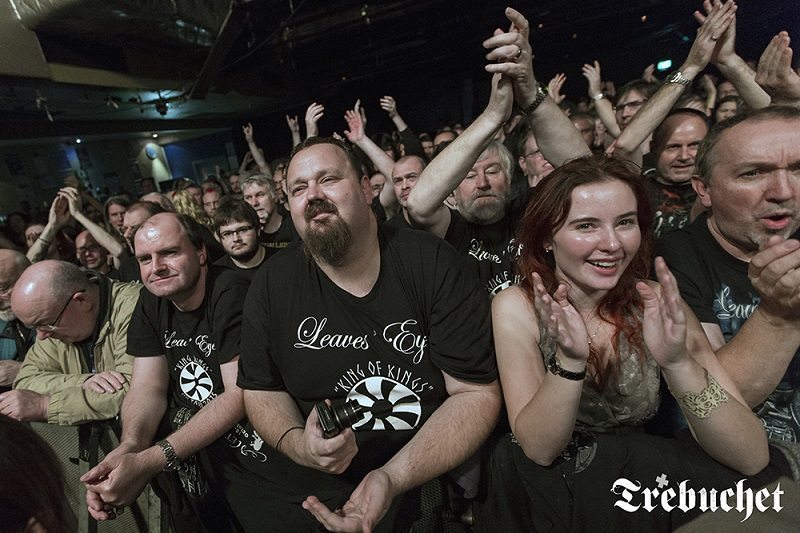 But despite this apparent movement towards live music, the expected boom in trade – a rising tide that you'd expect to lift all independent venues – isn't being felt on the ground. Venues are now more at peril than they've been in any time in recent memory. Over a period of just 10 years It is estimated that 40% of music venues in London have closed and a similarly bleak picture can be found outside the capital.
"It used to be the case that records were sold by people doing gigs, now its the other way round, people make records so that people will go and see them live," says Sybil Bell, a founder of Independent Venue Week. "That's been a fairly recent phenomenon in the overall life cycle of music; the launch of the internet and everything that's changed in that space of time. I'm hoping it will be the case that we will start to see support from all different sectors of the music industry for independent venues. I hope so."
~
One of the predominant reasons for this apparent crisis seemed to be caused as a result of the previous 2010-2015 Government mission to increase residential building on brown field sites in town and city centres. With the changes to planning law that happened in 2013, venues near existing, proposed or planned apartment towers or residential buildings were only a noise complaint or two away from closure. Following a short, sharp campaign headed by the Music Venue Trust (established just under two years ago) the Mayor of London decided to adopt something called the 'Agent of Change principal, having finally recognised the impending doom facing many of these establishments.
Under the Agent of Change principle now being adopted by Greater London, if a music venue is older than the residential building, the residential building would be responsible for paying for soundproofing, similarly if a new music venue opens in a residential area, the venue would be responsible for the cost. A sensible reform that is already being implemented down-under in Australia.
"There was a little bit of surprise with how ready the Mayor of London (Boris Johnson) was ready to implement the principal," says Mark Davyd of the Music Venue Trust. "I couldn't say anything for months on end because we're head of the Music Venues Task force so there was a lot of closed door discussions. But very quickly, in the second meeting, the Greater London's Planning department basically acknowledged the arguments, turned around and said 'Yeah, we think that this principal should be in the plan,' which was quite a moment for us."
Despite this apparent rapid progress on the planning front (remember, the Music Venue Trust have only been in the game since early 2014) it's clear that the current slow-burning crisis affecting music venues isn't the result of just one issue. "It's not as simple as saying 'Adopt the Agent of Change Principle and no venues will close," Mark tells me. "Actually there's a whole set of challenges facing venues and we need some concrete responses from government, the cultural sector, the Arts Council, PRS Foundation and of course the music industry."
One persistent talking point of those in independent music and promotion was the overburdening 'red tape' that engulfed live performances, especially for the smallest venues. For years it was assumed that if any progress were to be made with music venue legislation it was always going to be the Labour Party who delivered the goods. Ever since Harold Wilson welcomed the Beatles to Downing Street right up to Tony Blair's embrace of Britpop and 'Cool Britannia', the Labour Party had been saddled (often reluctantly and to it's detriment — anyone remember Red Wedge?) with the role as the party of popular culture. In the dramatis personae of the music world, the Tories were the party of operas, philharmonic orchestras and BBC Radio 3; cultural conservatives whose appreciation for 'rock' only surfaced when it was turned down, or off, or done far far away. However perceptions altered quickly when the Coalition Government introduced the Live Music Act 2012, a package of reforms that deregulated "amplified live music" up to 11pm with audiences of "no more than 200 people" for premises "previously authorised to sell alcohol".
Whereas beforehand the owner of a small pub would of had to apply for a separate license to host some local talent, now proprietors of small drinking establishments can play the music promoters' game to their heart's content and all without notifying their local authority. Finally, many thought, the shackles of the state were being wrenched off and a host of subterranean creative energy which had been held back for so long would gush forth.
In the end the result was far more complex. Whilst it had liberalised a host of potential small venues, not all of those freed were independently run or shared the values of the independent music scene which they had now entered. UK Music's Rocktober Report highlighted reports of national pub conglomerates using their new gig-hosting powers to put on "charity nights" where performers were expected to go unpaid ("because it's for charity") whilst the pub keeps "all, or the overwhelming bulk, of the profit it makes."
The intention of the act was to reinvigorate live music by freeing up the very bottom rungs on the live music ladder. Are traditional small venues seeing the thoroughfare from increased attendance and more grassroots talent? "No," Mark says, quite bluntly.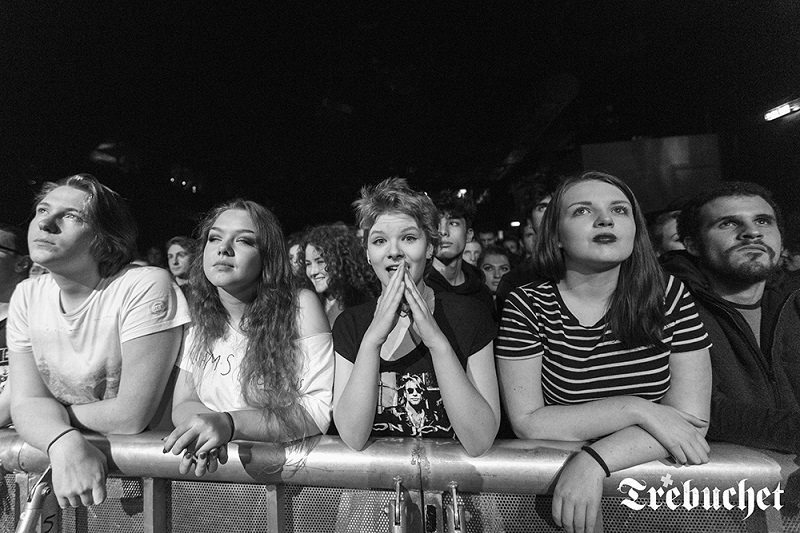 "People were envisaging that it was going to be far easier to set up a live music venue, well it isn't. That there was going to be a lot less red tape around them, that hasn't really happened. Also, probably slightly naively, people didn't fully think through the whole process of what pubs might put on what bands. For example, your local bar which has a specific clientèle and might try a boost a Thursday night's takings by putting some music on is one thing, but they're not going to put on a completely unknown act playing all the right material because that's just going to annoy the regular customers."
"So I don't think the pipeline of how we produce new talent was really thought through. But I don't think this sort of thing is necessarily wrong, if there's more music in more places that's a good thing. It has slightly imbalanced the market, however." He summarises for me: "It hasn't really made it any easier to find the next Adele that nobody knows, I think that's probably where it went a little bit wrong."

The spirit of opening up small venues to the public, really opening them up, and trying to fill with talent is a noble and needed one. For far too many people a night out watching bands at a local venue simply isn't among the options like a cinema trip or few drinks at the pub is. And this in a time when we are all now supposedly "music people", with personal playlists, streaming apps, old CD collections and new vinyl ones. Declaring yourself as someone not fussed by the pleasures of sound is pure heresy in our culture, like saying you don't have a soul.
And yet our local, grassroots music venues which indirectly feeds our appetite go neglected by the majority. Those who do go are drawn from a shrinking pool of stereotypes: largely young people whose social and musical image of themselves is far more moulded or inspired by the past than anything contemporary. The markers of the male, indie-rock gig attendee – for example – are all steeped in nostalgia and are relics of rock's recent past , not it's present or future: Oasis-fandom, avid appreciation for the rock canon (Rolling Stones et al.) and perhaps a bomber jacket thrown in for good measure. These are stereotypes, yes, but their ring of truth illustrates the profound lack of forward momentum in music today.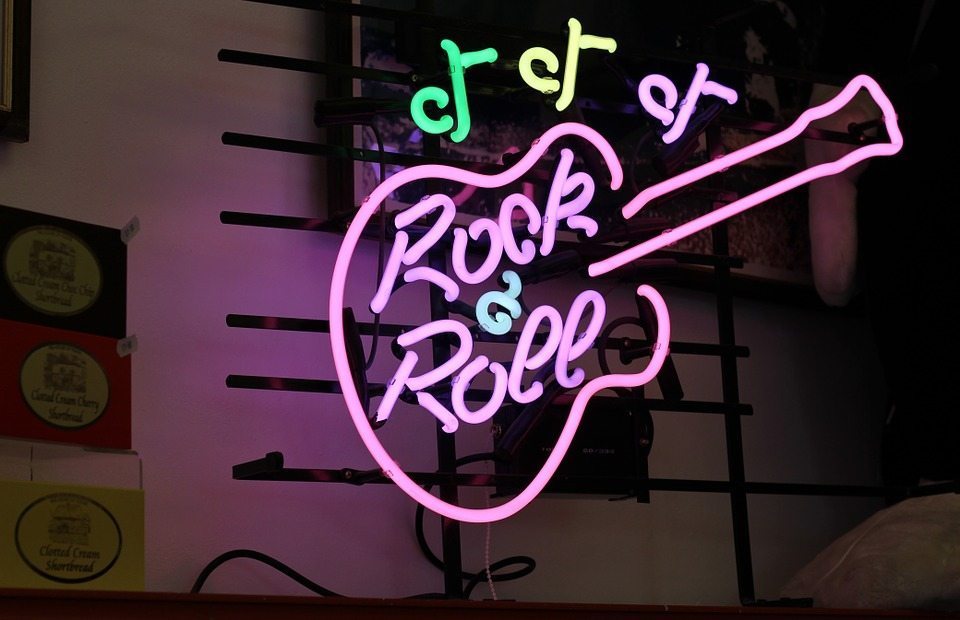 Although the bands and live music many of these young men and women – myself included – come to see will be new and up-and-coming, it's hard to imagine future historians looking at today and seeing a cornucopia of emerging musical trends and scenes with which we can identify our time. Grime is perhaps the UK's best example of a national music movement with serious energy, but nightclubs and not traditional small venues are usually it's venue of choice when travelling. Adele might be smashing records and causing spasms of album-buying long after we thought that had stopped happening, but her music doesn't inspire subcultures or grass-roots gig attendance.
After all, the last decade in Britain has produced just four major festival headline acts, a pitiful result for a country that prided itself on having superstars too numerous to mention. Now you can apparently count them on less than one hand. Where are today's big era-defining bands like Oasis, Rolling Stones and The Smiths? Where are our versions of Riot Grrrl or Grunge?
"This decade (2010-2015) has been particularly weak for breakthrough indie bands," explains David of the Cavern Club in Exeter, a venue established in 1991 which has since hosted the likes of Coldplay, La Roux and Biffy Clyro. "What songs will represent this era as far as indie anthems go? Bastille? Florence & The Machine? Other decades have had huge 'scenes' for people to identify with which aren't around at the moment. Consequently our customers are harking back to other eras for something to identify with," he tells me, "and you'll find successful club nights playing 90's hip hop, Madchester, 80's nights etc. Nostalgia and spectacle are everything at the moment, which has probably got its roots in politics and fear of the future to be honest."
This slow and painful time in grassroots live music cannot be put entirely at the feet of artists, creatives and scenesters and their supposed lack of je ne sais quoi. Nor just the attendees – or lack of them – thinks the Music Venue Trust's Mark. "It's a two way process. I'd really like to be able to tell audiences that if you go to your local venue you're going to hear brilliant sounds, fantastic lights, a passionate band really trying to break it and you're experience of going to that venue is going to be amazing. But, generally speaking, the venues are really trying to deliver that but we're holding them back by not investing in them properly."
"I think after we've managed to get that investment in and we've sorted our bit out, then yes I think there should be a conversation with the audience. Because if you'll pay 11 quid to go to the cinema, why won't you pay 10 to go see three bands? I know it's not going to be easy. But I do think the actual value of live music – especially at the breaking, circuit level – has been massively undercut."
"Let's be honest though, it's been undercut because the offer simply hasn't improved over time. If you walk into the O2 [Arena] right now you'll see a live music experience that is completely different from what you'd of seen twenty years ago. But if you walk into any of the grassroots music venues across the country, you're essentially watching the same thing as you would of done 40 years ago. I hasn't really changed at all, it hasn't updated, it's still the same. Now there's plenty of ability to change that. What we should be saying is: we're going to up our game and put something really amazing on, and we hope the audience will respond by saying: 'Yes, actually, this is worth as much as three pints of lager."
The business of culture is a precarious one that often provides little reward than a modest living and a warm glow. Even when times seem good, a spectre of closure looms large over the shoulder of most venue owners in a fashion that other cultural and artistic institutions simply don't face. Theatres, no matter how poorly run or how unpredictable the audience sizes, will hardly ever find themselves in a state of existential crisis. The state and public opinion simply wouldn't take the closure of such venerable institutions lying down. Meanwhile, the subversive, unpredictable corners of fun that punctuate our charity shop laden high streets and town centres are left to rot.
The commercial environment favours a certain type of cultural enterprise more than others, explains Mark. "Nearly all local theatres in the UK are zero rated for business rates, they pay none. Now you can argue that's because they're structurally created as charities or not-for-profit companies, but their role within society is to promote engagement with culture and to put new stuff on. 100 metres away there might be a music venue doing very much the same thing, now I can't find one music venue in the whole of the United Kingdom that is zero-rated for business rates."
"So not only are we saying to music venues: 'you're not having the [arts] grant money… we're adding that actually we don't really respect what you're doing in the same way as theatres, art centres, galleries or museums.' Venues do need to be seen in similar terms to those things and not as rowdy, annoying pubs."
The most common wisdom about vacuums is that they're quickly filled, and in the absence of serious funding from trade or state subsidy it often falls to big corporations to fill the void. One prominent example is the fate of the 100 Club in London which was saved by Converse after serious threats of closure. "Converse gave them 250, 000 over five years for them to stay open. The 100 Club pays 50,000 a year in business rents. So rather than acknowledge the importance of the venue and of all the acts it's helped produce – hundred of bands that are important to British music – we carry on taxing them 50 grand and then Converse give them the money to pay for it."
The owners of the 100 Club insist that Converse don't interfere in the day-to-day running of the venue and that they value their relationship with a business that remains thoroughly independent, and there's no reason not to believe them. But it's a scary precedent to set: a Victorian set-up where public interest enterprise is supported by the whims of top-hatted business magnates. Perhaps not top-hatted, more trainer (or "sneaker") wearing, but the point remains, it was not activism but cheque-writing that saved the day.
Apart from the seasonal pantomime, graffiti and buskers the commercial districts of many of our towns and cities in the UK can often seem like cultural wastelands. Gray, derelict places whose best chance at a mind expanding experience is found in the needles and baggies littered on the floor. Music venues are colourful exceptions to this and there are organisations out there willing to prove that money isn't the only answer. Mutual support and public celebration might be a solution with more longevity and more soul. "We started Independent Venue Week because there seemed to be a few initiatives around supporting various sectors of the industry and venues wasn't one of them," explains Sybil, one of it's founders. "Having owned a venue, managed a band, set up a label and worked in the industry in various different areas, I just felt that people seemed to be going to gigs a little less and there was a really good reason to create a celebration at a time of year when it tends to be a bit quiet."
"The response we've had from venues has been fantastic, it's free for them to get involved so its a pretty straightforward thing for them to get behind. January tends to be the quietest month for venues too so it's great that they get an increased footfall. For the artists, they love it because, again, everyone's just coming out of their Christmas and New Year lull so its nice for them to use it as a warm up if they've got some big gigs later on in the year, or just to use it as a chance to play, so it works for them, and it's chance to showcase new acts so promoters are happy as well!"
What about the upcoming celebrations for 2016? "The project is open to anyone who runs a venue and we will have 120 venues taking part. We make sure we have as good a national focus as possible; we're all the way up in Aberdeen, all the way down in Exeter and we've got venues from Northern Ireland to Norwich and everywhere in between. It's always been vitally important to us to make sure we have as broad a geographical spread as possible. There will be gigs every night of the week and in some cases on the weekend where there are people are doing all day music get-togethers. We'll have plenty of coverage it seems, we've had people from BBC Introducing to other partners – which we can't yet announce – but it should be a really good week. The idea is that for people who've been sat in during January who are usually itching to get out and about so its a great chance for everyone to get down to a venue, for bands to get out and play and for the venues to open up their doors and have a great busy week."
Audience photos by Carl Byron Batson. Not to be reproduced without express prior permission.

Josh Adams is a freelance features writer and journalist who writes on politics, music and culture, with a particular interest in on issues and topics where these things intersect.
He is currently writing a book on the disease Myasthenia Gravis (with which he was suddenly diagnosed at 20 years old) called When Things Don't Work.
Some of Josh's previous work is avaliable at joshadams.info and you can email him at josh [at] joshadams [dot] info.