Andrew Brohmal's voice makes me feel warm in the same way an extra-dirty martini does, and it's a feeling I exploit every chance I get.
It's a voice that comes with flannel shirts, corn fields, and probably a Moleskin where penned lyrics don't see much revision between paper and microphone.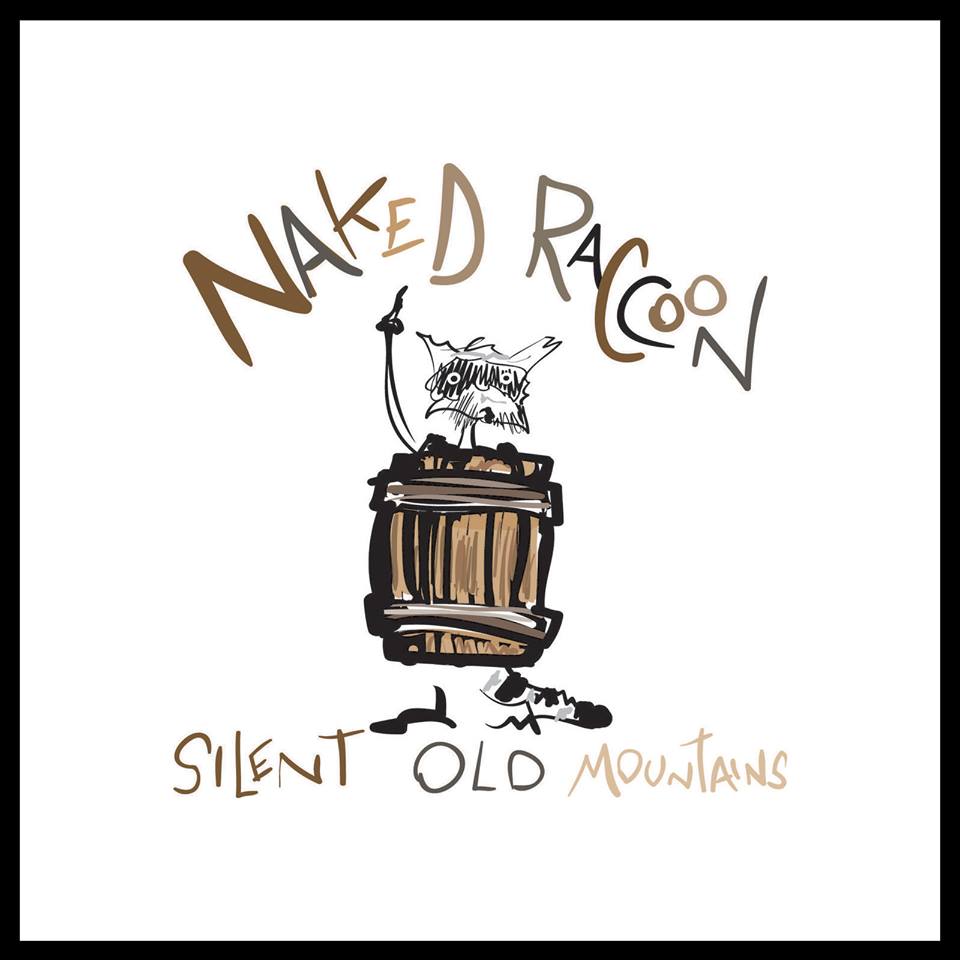 And maybe that's why the new Silent Old Mtns record Naked Raccoon works so well. A stripped down, track by track, acoustic replica of their first album. Released on June 19th, Naked Raccoon brings the curtain down on a full year of recording and touring under the ten tracks that we first heard on the plugged-in big brother, Velvet Raccoon. Most of the record's focus is Brohmal's voice and his guitar.
If this sounds one dimensional to you, remember- Andrew shares a birthday with Johny Greenwood, Ryan Adams and Gram Parsons. Either the stars or fate blessed him with a voice that can handle the arduous task of carrying a record.
Then there's the secret weapon of Naked Raccoon – Sam Whalen, the only company on the record. Sam is the Silent Old Mtns' resident poet. You can hear him throughout the record weaving stories in and out of the ten tracks. Live, Sam is an IED. At first the crowd is usually confused when a madman next to the drum set starts screaming poems at them. But by his last line, the place has frozen. They've just watched a Gypsy king with shooting stars in his crown. And they're not sure what they feel, but it's enough to take their iPhones out and get the videos streaming. Naked Raccoon contains all ten tracks from their previous album. The Silent Old Mtns answered my questions from their home-base in Frederick, MD.
Where did the idea for this acoustic album come from?
The idea came about a month ago, which was a month from the one year anniversary of Velvet Raccoon. These are all demo tracks that I recorded with Myles before tracking began for the record. This was everyone's introduction to the songs that would end up on VR. Everyone had heard them before, but this was the first time they heard them outside of a live show. It was something for just the band to listen to in their cars and whatnot.
We're in the process of writing the next record, and we wanted our friends and fans to have something to "hold them over" until that's ready to be released. It's a different way to listen to the songs they've already had for a year. I don't think anyone has heard these tracks outside of the band, except maybe my Dad.
To be completely honest, this is something to help encourage our friends and fans that we're working on something new, like "things are on the horizon, but here's something fun to have until that time come" – sort of thing.
Why did you decide to strip it down to the very bottom? Just one guitar, vocals and Sam?
Just vocals and guitar was how this was recorded as the demo. We're recording the poetry that we never got to record before. Most of the poems are ones that Sam performs live.
Is this a reflection of where you are at mentally right now?
I wish, hahahaha! I've actually been looking for more and new noises that I can use with my electric guitar live and on the next record. Honestly, I can always be in that minimalist mindset, but our new tunes are real rockin'.
Does the rest of the band feel lonely?
Releasing these songs wasn't actually my idea. Pat thought of it, and the rest of the band thought it be a fun thing, and here we are.
Are you planning on playing any shows just acoustic?
I still go out and play open mics. Pat and I have played a few acoustic things recently. If something presents itself, I'll play it. Full band or solo, I just like to play.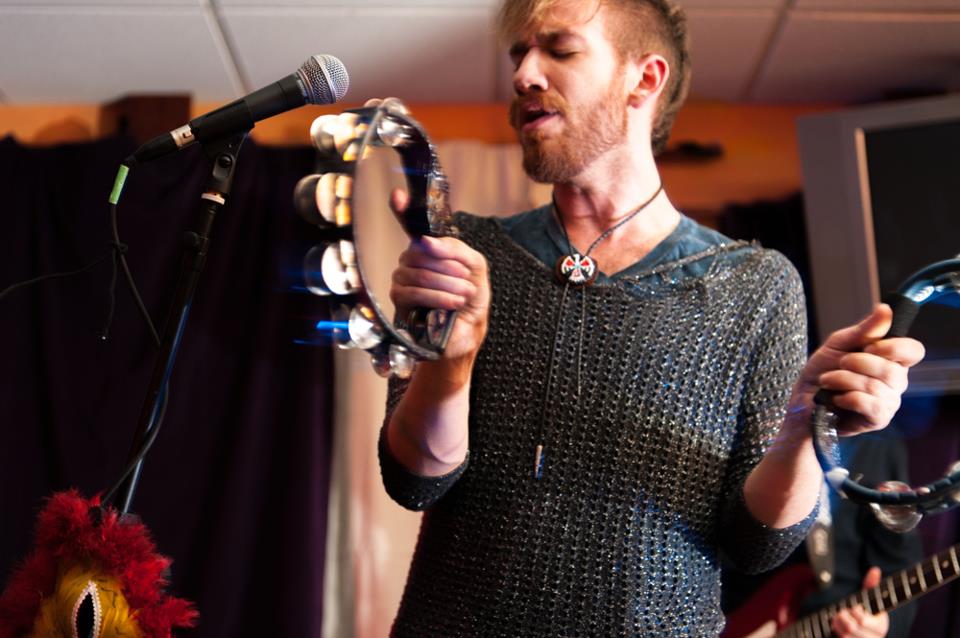 What is the rest of the band working on? Can we expect a full band album in the future?
Hopefully I'm not too generous or over-stepping, but we'll most likely get in the studio at the end of the summer/early fall to record the next full length. That being said we're not trying to rush anything so we can get the best album possible. We've been working and rehearsing new material.
What are the Silent Old Mtns planning for the summer?
We don't have any tours planned. There may be a weekend mini tour or two, but nothing is booked. I think this summer is going to be more focused on getting the new material as good as it can be. We'll still be playing shows in Fredrick, Baltimore, and DC, but we probably won't venture too far from that.
The Silent Old Mtns can be followed on Facebook for tour dates and streaming of their new record Naked Raccoon.

Scott Laudati lives in New York with his Boxer, Satine. His collection of poems "Hawaiian Shirts in the Electric Chair" has been published by Kuboa Press. Visit www.ScottLaudati.com for less professionalism and angrier essays.