[dropcap style="font-size:100px; color:#992211;"]T[/dropcap]he Photographers' Gallery is situated in Ramillies Street, just off Oxford Street, London.
It's a place I've been going for many years, sometimes to view the extremely interesting photographic works on show, (including the Deutsche Börse Photography Prize) talks and events, and sometimes just for a great Americano in the Café to escape the herds of tourists.


This week's delight was Shoot! Existential Photography. An exhibition tracing the history of a fascinating fairground sideshow that sprung up following World War 1: the photographic shooting gallery. Quite simply, if the customer hits the bullseye on the target, it triggers a camera, and they win a photo of themselves in the act of shooting.
Beats a cuddly toy, I guess.
Not only are there photographs of everyday people taking aim, also on show are snaps of Jean-Paul-Sartre, Man Ray, Lee Miller and others having a pop at the target. The  analogy between taking photographs and shooting is well explored; the exhibition also includes some interesting works from contemporary artists exploring this concept.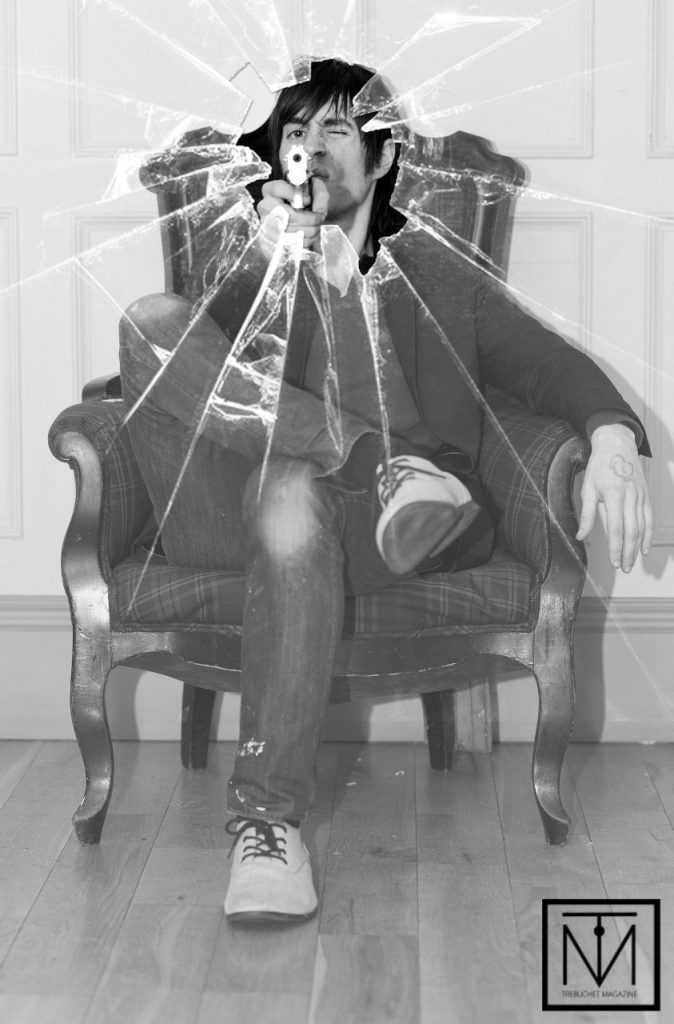 Joe with a gun, by Carl Byron Batson
One fascinating series of photographs on show here is of Ria van Dijk, who took portraits of herself at these shooting galleries every year since 1936. There are sixty of these images on show.
In addition, Crossfire by Christian Marclay brings a multimedia element to the exhibition. Enter a black room and you are faced with a large projection screen on each of the four walls. Samples from Hollywood films are edited at the points where the audience are being targeted by an assortment of shooters.
There is a slow and sexy un-holstering of weapons and you are caught in a crossfire of gunshots from all sides for over eight minutes. At some points it becomes an overture with the different tones and beats of the shots, quite exhilarating.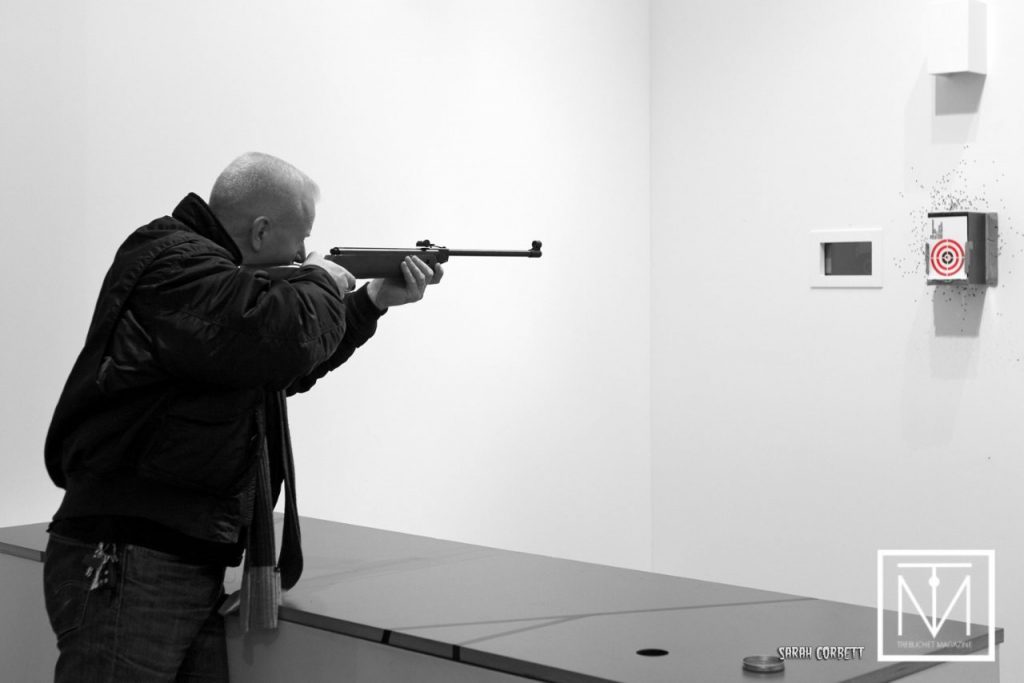 Carl Byron Batson, by Sarah Corbett
At the end of the exhibition you have the opportunity to have a crack at a real photographic shooting gallery. This was pure heaven for me.
Did I have a go? Of course.
BULLSEYE.
Exhibition curated by Clement Cheroux and co-produced by the Rencontres d'Arles and the Museum Fur Photographie, Braunschweig.
[button link="http://thephotographersgallery.org.uk/shoot-existential-photography" newwindow="yes"] Exhibition Homepage[/button]

Photographer, published poet, former party animal, body builder, grave robber
to the stars and renowned chainsaw juggler, Carl can often be spotted on his
Harley Davidson pretending to be in Terminator 2. He is also frequently seen in
the press pits of old London town, camera in hand, avoiding being hit by bottles
of wee and crippling his opposition with secret Kung Fu moves.