Rival Consoles' Kid Velo has the beats and builds of anthemic house, but it's more Paul Hardcastle than Paul Oakenfold.
Now that GaGa has got her hands on sidechain compression and synth swooshes, dancefloors the world over will resound to the chundering 4/4 kickbeats and sucking basslines of 'updated' trance builds for the next year or so. Pop production is a circle-jerk of slinking yes-men, chasing the ideal of tried and tested pop arrangement blended with just the right dash of edgy novelty from whichever dancefloor subculture comes to the attention of their researchers.
The question is – does its sense of joy and exuberance disqualify Kid Velo from being considered as serious and worthy dance/electronica?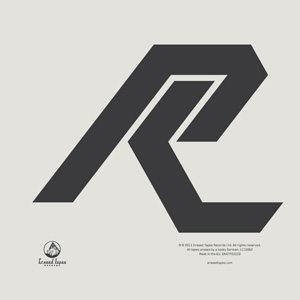 Right now the chosen mix is 90s trance builds coupled to pulsing basslines, maxed-out flabby kickbeats and disco-diva vocal hooks. As GaGa ups the ante with the introduction of an extra chorus into the standard pop structure (for extra recognition in the recession-era attention economy), dance music suffers a similar dumbing-down. Far from the hip clubs of Shoreditch, the majority of dancefloors on a given Saturday night will continue to stupify their clientele with morose eight-bar, major-chord bangers that are largely interchangeable from week to week. Change a sample here, throw in a different bass loop there and bingo, that's next Saturday's track done. Whilst mainroom house for the blue Bacardi Breezer and Rohypnol crew gets its plodding 4/4 kickbeats and synthwash plundered by every pop producer from Guetta to Timbaland, it's easy to forget that before it disappeared into field recordings of binlorries and pneumatic drills, dance and electronica was as married to melody as it was to rhythm. Back when synthesisers were mainly known as a tool for fat old men who were in love with Mozart (Jan Hammer, Jean Michel Jarre), and younger men with soldering irons and Ataris were figuring out ways to sequence beats and samples onto Beethoven chord progressions, a whole world of tech-savvy musicians picked and chose the most affecting passages of classical melodies and bent them to their ends. Kid Velo is a return to that ethos, almost aggressive in its ambition to be musically pleasing. Despite not being deliberately obtuse, atonal and inaccessible (and thereby opening itself up to derision from electronic music purists), there is no doubt that this is an accomplished work.
There is never the sense that the musician is being dominated by the sonic effects available
The temptation, because the album is so melodically and harmonically pleasing, is to dismiss it as simplistic Ibiza-inspired euphoria-trance. In fact it is much more intricate and accomplished, from the meticulous development and mutation of its percussion to the interplay between low and high-end melodic figures. For beats alone, 'Into the Heart II' is an object lesson, and should be compulsory listening for every kid who thinks they can programme percussion. 'Guitari', a slinky funk track that mutates into a pensive set-piece of augmented chords and loungy groove, shows that it is possible to do uplifting dance music without falling into cheesy echoing powerchords.
Cutting edge? Sidechain compression, glitchy beats, tempo step-ups, dubsteppy keyboard crunchs – they do make an appearance. 'Vos' has them all. Even so, it is not long before some nu-Baroque filigree work on keyboards brings a light touch of playfulness to the track. There is never the sense that the musician is being dominated by the sonic effects available. When they are used, it is to complement and develop an already-strong composition, not as an end in themselves.
To anyone over thirty-five though, there is a nagging sense of familiarity to some of the tracks
Elsewhere, the deft trick of creating rival keyboard voices and allowing them to interchange between melodic and rhythmic roles is something of a hallmark.
That organ work makes a return in 'S.P.K.R.S.'. If anyone remembers the scene in Bill and Ted's Excellent Adventure where Beethoven goes beserk on a bunch of 90s keyboards – this is a bit like that, except that it owes more to Bach than to Beethoven. The track starts with a creaky sample that penetrates the back of the brain, then develops into cathedral-organ motifs. Using panning, compression and off-beats to create disorienting music via the user display of sound programming software is a common practise. What Rival Consoles does here is less common – creating it just with melody, harmony and tempo.
So it's certainly not cheesy, but doesn't it sound dated? It might appear that way. There is a running theme of computer game soundtrack in the album, and some of the production nods to the midi sounds of the 90s gaming industry (track four is entitled 'Amiga'). The composer, Ryan West, was born in 1985. Delving into what seems like recent musical past for many of us is more of a historical pursuit for him. 'Tricky Disco', 'LFO', 'The Wizard' – all happened when he was still pre-school. It's probably fairer to say that the album is inspired by landmark sounds in electronic music than it is an emulation of them. To anyone over thirty-five though, there is a nagging sense of familiarity to some of the tracks. Church organ though is as much a motherlode to this album as vintage dance music or videogames. There is a definite attempt to recreate the sense of sublime disorientation of devotional music, and although there are the now-obligatory sidechain compressions, glitched beats and stereo panning effects in the production – they are integrated into the songs with a deft hand and discerning ear. Intensity comes from melodic motifs building in complexity; through beats which vary in intensity, interval and tempo; and through harmonic interplay between upper mid-range keyboard figures and the underpinning bass chords.
The question is – does its sense of joy and exuberance disqualify Kid Velo from being considered as serious and worthy dance/electronica?
The record could doubtless fill even the most WKD-splashed of dancefloors with bodies. Does that make it too mainstream for the ketamine-chugging dubsteppers who popularised all those glitches; too simplistic for electro-classisists who crave the challenging extremes of diatonic harmony as practised by Aphex Twin or Amon Tobin; or too frivolous in its euphoric builds for the breakcore/grindcore beat-heads? Probably not. The act has played gigs with Venetian Snares and takes live bookings through The Centrifuge Agency (Bong-Ra and Enduser amongst their roster), which would suggest a no on the final question – those are hardcore acts. It's hard to imagine this album playing alongside a breakcore dj though, unless the alternative versions of the tracks that West chooses from when he plays live feature more prominent percussion elements. The album does seem like it needs some beefy drum breaks though. A common fault in music criticism is to dwell on what the critic believes the artist should have done, rather than on what they actually did. That said, it's almost impossible not to wish for a breakbeat dropped into some of the builds. Apart from the pelvic compulsion of a sweet break, there's something light-hearted about a touch of 'Funky Drummer' dropped into a big crescendo that adds a sense of fun – a comic touch that Kid Velo lacks. Other than that personal preference though, the album is faultless. Released on Erased Tapes, a label whose quality-control is meticulous, there is no doubt that this is a pedigree offering.
Rival Consoles – Kid Velo out on June 27th on Erased Tapes
Rival Consoles album launch is at The Nest on 23rd June 2011

Sean Keenan used to write. Now he edits, and gets very annoyed about the word 'ethereal'. Likely to bite anyone using the form 'I'm loving….'. Don't start him on the misuse of three-dot ellipses.
Divides his time between mid-Spain and South-West France, like one of those bucktoothed, fur-clad minor-aristocracy ogresses you see in Hello magazine, only without the naff chandeliers.
Twitter: @seaninspain