[dropcap style="font-size:100px; color:#992211;"]A[/dropcap] few last photos of Runnin' Riot in full formation.
Soon after Nick Henderson took the accompanying photos of the band, lead singer Colin McQuillan died in his sleep. (Presumably the two events were unrelated.)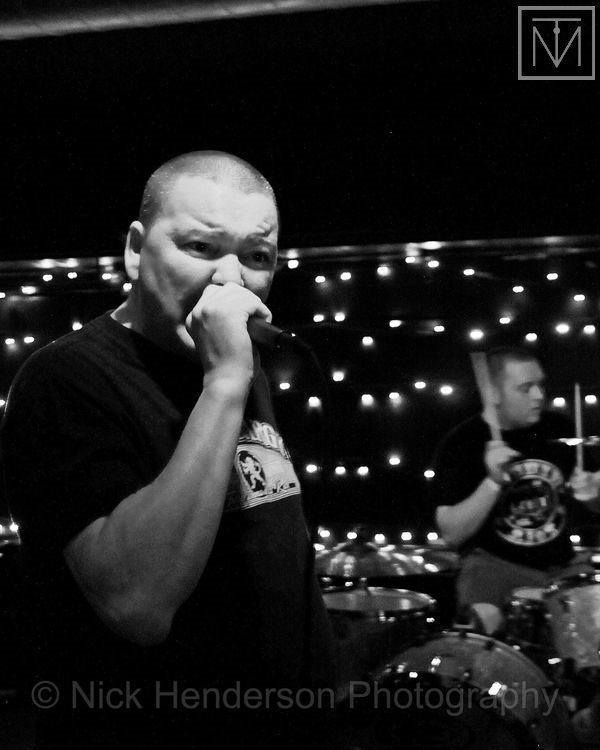 Survived by his partner Nikki, Colin will be sorely missed by bandmates Marty, Eden and Ralph. The band had been touring the UK with Old Firm Casuals, and played The Flag in Watford on the Saturday before McQuillan's passing.
Irreverent and raucous, Runnin' Riot brought a touch of humour and attitude to Northern Ireland's punk scene, whilst still casting a scathing eye over the tribalism and politics of the place with a three-chord attack and an earthy turn of phrase.
From the deepest South of England, to Scotlands Northern Shores
Then across the Irish Sea, to Ireland's drunken whores
From the Hackney fields in London, to Hyde Park, Leeds 6
Weve carried the legend onwards, drink, play and be sick!!!
God Bless those crazy Monks, who kept the water flowing
I've travelled the wide world over
Sampled Clarets rare and fine
But Ive never sampled nothing quite like Buckfast, Buckfast Tonic Wine
– 'Buckfast Tonic Wine'
Elsewhere, it wasn't all laughs. Directing the anger where it was best deserved, Runnin' Riot took their place in the Oi! movement, seeing the sectarian issues of Belfast and Northern Ireland as a smokescreen to mask the money-grubbing corruptions of the political class. The band continues the fight.
'They're all the fucking same, be they blue or be they green….
Brother against brother,
Divide and conquer'
– 'Divide and Conquer' from the album Reclaim the Streets.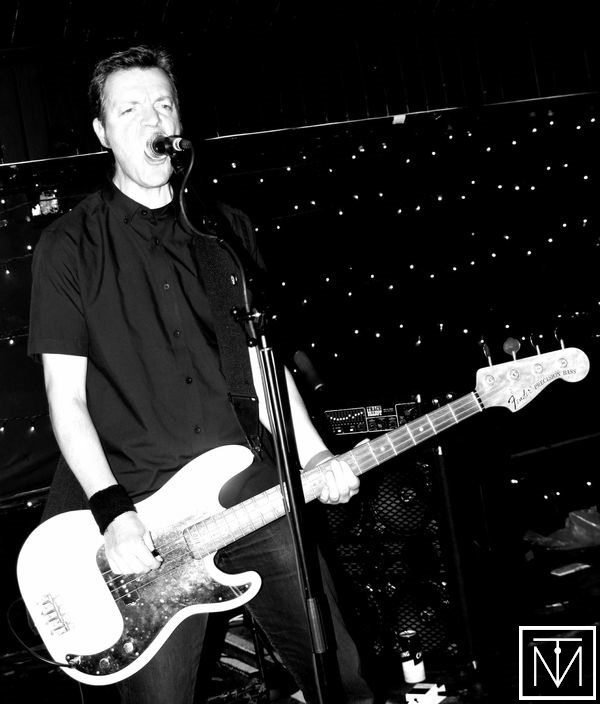 Requiescat in Pace, Colin McQuillan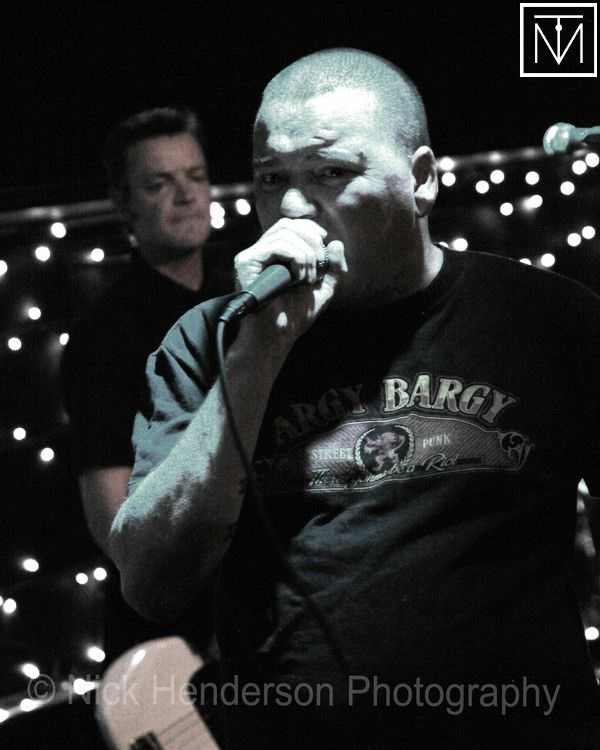 Photos from The Flag, Watford by Nick Henderson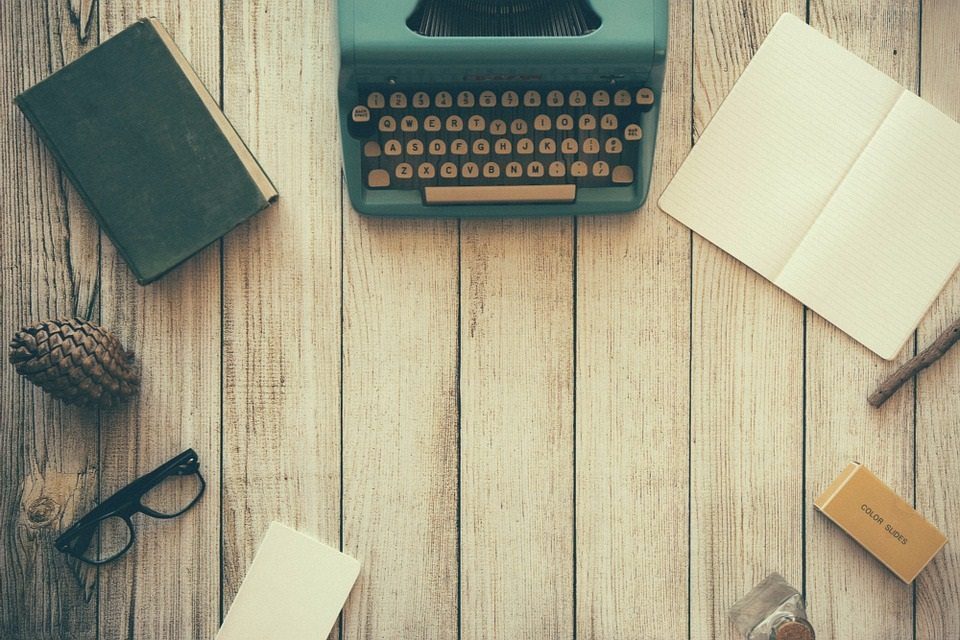 The aim of art is to represent not the outward appearance of things, but their inward significance. – Aristotle