[dropcap style="font-size:100px; color:#992211;"]R[/dropcap]everend Elvis delivers us a sermon based on the one true message.
The message of keeping real music alive, music that is being slowly strangled by the demons of mass-produced plastic pop, music that is having its lifeblood drained by those TV so-called talent shows. From his rock and roll pulpit he is throwing down almighty fireballs upon the puke-spewing unit shifting crap machine whilst thrusting a cold hard needle in his arm to give a blood transfusion straight into the heart of Hillbilly, 50's Punk, Blues, Psycho Gospel, Country and Rockabilly.
[quote]the ghost of
blues and the
fiery spirit of punk,
frantically scribbling
down his own
crazed Hillbilly paeans
and songs along
the way[/quote]
As the Reverend preaches the blues and enthuses about the message of life, he refuses to let us forget the souls of those who have now departed from this world. He shakes his fist and slams it down heavily, demanding we pay homage to the energy and talent of these people who have blessed us with their gifts, people such as Hank Williams, Carl Perkins and Blind Willie McTell.
Reverend Elvis tells us he has known darkness and sin but without which he would've never discovered the light. As Kid Congo Powers said just recently "I think there's beauty in the dark side, you have to know it to know the bright side and also there would be no way to compare if you didn't have both". The Reverend gives us a resounding "Amen!" to that and explains a passage of how he began his own musical journey with that glimmer of light, shining like a beacon through the hellish dark, pushing through adversity with the ghost of blues and the fiery spirit of punk, frantically scribbling down his own crazed Hillbilly paeans and songs along the way.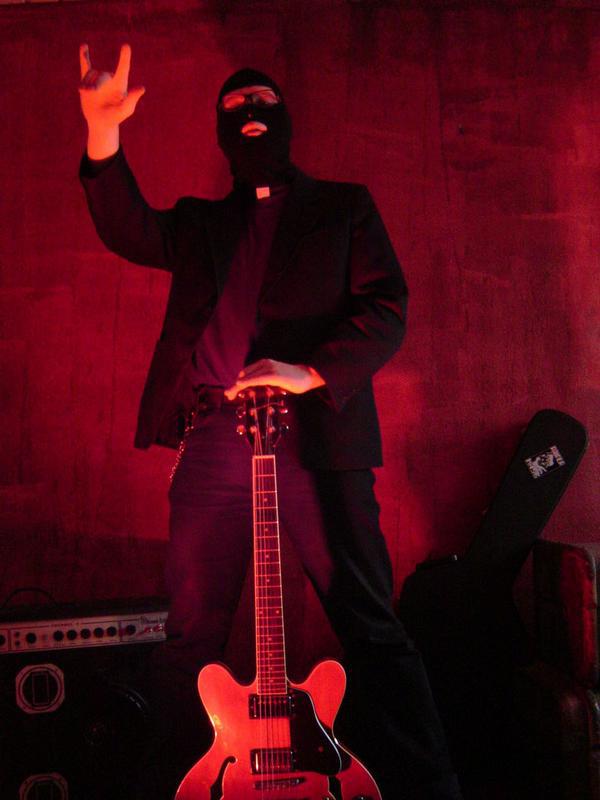 With the latest album Desperation now firmly in the Reverend's rock and roll Gospel he gives us a no holds barred confessional.
---
Reverend Elvis, it's always an absolute pleasure but I want to bat this one straight at you while you are still off guard. What gives you the right to name yourself after the Mississippi Flash?
Selfish Assholism?
I became an "inner circle die-hard Elvis fan" at the age of 9. Elvis is the center of my musical world. That's why the people always liked to call me Elvis – I didn't like it but they've done it till this day. He is such an extraordinary person in music history. Maybe it's a mixture of submissive tribute and destroying my own hero's power.
You have covered a fair amount of what are perceived to be Presley tunes. On the 'Legend Of The Undead' album you covered 'Blue Moon' (which was one of Elvis' earliest recordings) and also 'I'm so lonesome I could cry', which is reported to be the last song the King ever sang. Let's put you on the spot here and ask what your ultimate top three Presley tunes are?
"All shook up" ha! I love the Jordanaires backing choir … but No! I can't say! The only thing I can say is that I like the SUN years most! (And some early RCA).
I listen to that Hollywood/68Comback/Las Vegas stuff but only because I'm a fan. I love the rockabilly style, the SUN studio magic, this unbelievable Scotty Moore guitar picking. The spirit, the power! Elvis did not invent Rock'n'Roll (nobody did) but without Elvis there is no Rock'n'Roll! The later songs didn't count in that topic!
I want to check my facts here. The album Legend Of The Undead was the first Reverend Elvis album, correct? Were there any recordings before this?
Yes. Legend of the Undead is my first LP from back in 2004. Together with Shakin' Casi, I recorded an early Demo called "6 Rockabilly Classics" – very rude and nothing you want to hear a second time ha-ha! Shakin' Casi is also responsible for the most Slap Bass tracks on the Legend album. Great Artist!
Now this album is somewhat of a cult pressing and if any of our readers have any interest in music at all then I would recommend this one for the collection. One of the coolest tracks on that piece of vinyl is 'Baby Bye Bye', which comes across as a sad and haunting two-minute suicide note. What is your own take on the way that tune came out?
It's a song about lost love. The old shit, you know? It's about cutting your heart out at full consciousness and dying a little death. Everybody who has a heart should know this feeling. I have no suicide tendencies… .[Laughs]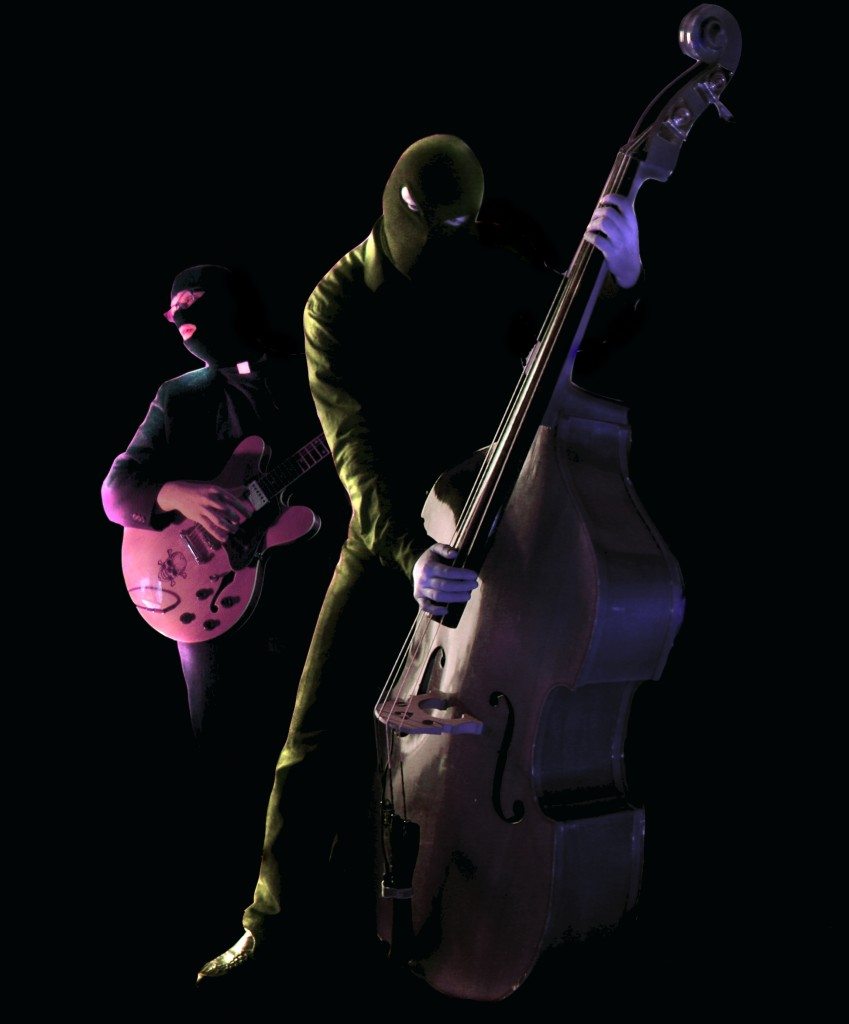 Ok, well staying with Legend Of The Undead just a little longer. I know this will come across as cliché but the album is what can only be described as a real mix. All your albums have that weird randomly chosen track list feel about them: raw stripped down blues like 'Wah Ohh Rrrrit Go' to a down home country take on 'Blue Moon'. Can you explain your thought processes in choosing album tracks or could it be a case of throwing all your favourite tunes in a hat and plucking them out randomly?
Hmmm? I'm always surrounded by music. I listen to music all day long and during every free minute I play guitar and sing, with friends or on my own. Many of the songs have stuck with me for years. When I record a song it has become "My song"! It didn't matter if this tune is self-written or some classic or whatever.
[quote]For me (my
personal point of
view) the "Golden
Age of Blues"
ended with the
success of B.B.King
in the mid 60's[/quote]
Well, whatever the process it certainly seems to work. Let me tell you, when I listened to 'People Hate Blues' I was thinking about the end of the Jim Morrison Paris recordings where he's high on booze and/or drugs. I half expected Morrison to come back from the grave, dancing around like a native American Indian and grabbing the mic' to do the vocal for this track. As a man who has an obvious appreciation of the blues, have you considered covering something like 'Roadhouse Blues' and how do you rate Morrison as a blues man?
This is a difficult question. I will need to digress somewhat before answering this. For me (my personal point of view) the "Golden Age of Blues" ended with the success of B.B.King in the mid 60's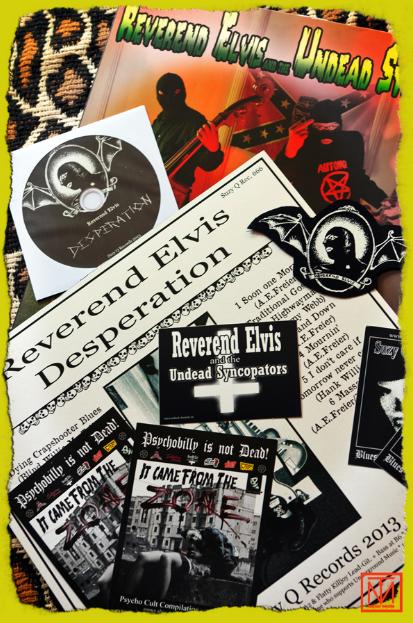 (don't judge me on that, I have big respect for B.B.King. but it's not my cup of tea!). The 60's "British" bands changed Blues and Rhythm & Blues into Rock, and the Blues artists played the Blues more and more in a very "technical" way.
I don't like it so much. I like it "primitive!
I'm totally with you that Jim Morrison and The Doors played a raw, deep from the heart kind of Blues. L.A. Woman is one of the few LPs from that period I really like! Especially "Roadhouse blues" which has this hypnotic Howling Wolf/ Hooker riff that smashes your brain. But more important is the fact that Morrison was the antithesis to this flower-shit the Beatles and others did in that period.
I'm totally with you on your fondness for artists such as Blind Willie McTell who you have covered on the latest album. Artists like Blind Willie and better-known names such as John Lee Hooker really sum up that traditional old blues sound, but how about new blues? I have actually got Bruce Willis penned in on my modern day list (he's a surprisingly good harp player too). From what you've told us, you clearly know your stuff. Can you turn us on to some more of the Reverend Elvis' favourite slices of blues, old and new?
Like I said before: I like my Blues primitive!! In a positive way. I love the mystical Mississippi Blues and Delta sound, Memphis Stuff, Sun Records Blues Artists. I can listen all day long to the so-called "Guitar Evangelists" (MCtell, Willie Johnson or Utah Smith, and so on) who are torn between good and evil!!! 50's Chicago Blues is amazing, especially the "Chess" Artists – Muddy Waters, Howling Wolf (and his undying one chord monster " Smokestack Lightning"!!!) up to Etta James.
One of my all time favorites is Mr. Hooker! He taught me a lot about guitar playing. (He can't play guitar and is the best guitarist ever, at the same time!) Primitive hypnotic blues – that's punk!
The new Blues? I like the Bluespunk movement. Fat Possum Records brings a lot great artists to the table like T-Model Ford, R.L.Burnside, Hezekiah Early… On the Bluespunk meter are The Gories from Detroit, Oblivians from Memphis and Seasick Steve….
Apart from that illustrious list of names you have just mentioned, what is really bending your ear at the present time?
Ha-ha a lot! Two weeks ago I bought Guitar Evangelists I & II on vinyl (2009 re-release on Autogram). I love it. Listen to Merle Travis for his famous guitar picking. Totally awesome are "Those Poor Bastards" and the Satan is Watching album (look out for this, cats – its amazing!). I can't stop listeneng to Hank 3. For getting drunk and angry: Psychobilly and Punk is still the best music in the world!
Every situation has its own music in my life.
With this wealth of musical information being taken into account would it be possible to pinpoint your top three biggest musical influences?
Persons? No not really. Elvis for sure. I like Glenn Danzig [Laughs]. No. Can't say. Music in general? Definitely Rockabilly and mid 50s Rock'n'Roll. In my small world there are three types of music: pre-Rock'n'Roll that leads to the mid 50's sound – Rockabilly- and music that is inspired by 50's music… okay okay, that's a massively simplified point of view but at the core I think I'm right. It's same with guitars – all types of guitars that become accepted were invented in the 50's, established on older models.
We've been talking to Mr. Hank Ray about a whole mess of things. He has hinted at you two collaborating on a project, which is quite exciting news. There are musical similarities between the Hankster and you but both still very individual sounds. What do you envisage when these two worlds collide on vinyl and when is it due to happen?
Yes! [Laughs]. It's just an idea at the moment! We want to start a 7" collection on Suzy Q Records and yes, it's planned to put a Hank Ray/Rev. Elvis split single out! But this is not more than a fuzzy vision at the moment. It's always a matter of money and time, but we are really looking forward to doing this!
Could there be any possibility of you and Hank kicking each other's arses and playing in the UK anytime soon? I have a Hank Ray, The Fuzztones, Reverend Elvis triple bill on my musical wish list.
YEAH! Sounds fantastic to me! First position on my "To Do" List! We will see what the future brings.
Part 2 of this interview will appear next week.

Photographer, published poet, former party animal, body builder, grave robber
to the stars and renowned chainsaw juggler, Carl can often be spotted on his
Harley Davidson pretending to be in Terminator 2. He is also frequently seen in
the press pits of old London town, camera in hand, avoiding being hit by bottles
of wee and crippling his opposition with secret Kung Fu moves.